Becoming a Media Brand
Changelog Media
Changelog had been serving the developer popuplation for years with a single podcast. As demand grew, they wanted to expand their offering and evolve into a media company. We worked with them to establish the core brand strategy, re-design the identity and transform their company into a developer-focused media company.
Roles & Responsibilties
Brand Strategy
Brand Architecture
Brand Identity
Website Design
Brand Guidelines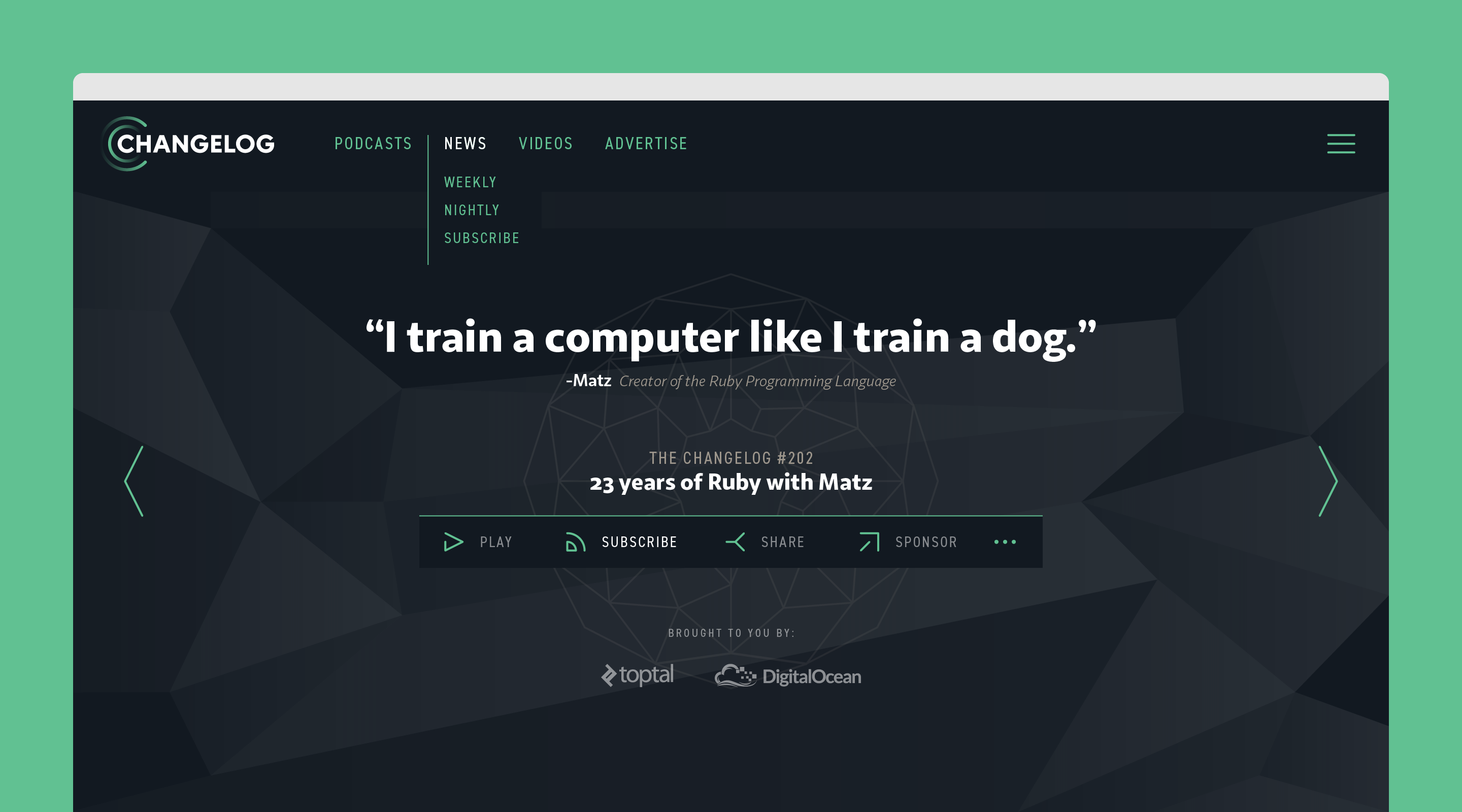 Starting with Strategy
We worked with Changelog Leadership to establish a clear vision for the future. They were trying to grow from a single podcast into a developer-focused media company.
Vision
A community that empowers every developer everyday.
Purpose
We exist to enrich the lives of developers.
Attributes
Hacker, Real, Open, Caring, Steady, Curious, Fun
Positioning
Developers have a variety of options that allow them to learn about technology on a surface level. Changelog is the only developerfocused media company that gets to the heart.
"I love how this turned out. When We read back through this, We see who we already are, but more importantly who we aspire to be."
Adam Stacoviak, Founder
Understanding the Audience
We worked to understand the customer from a brand and user perspective. We created personas of our primary audiences and wrote stories about them to paint a picture of what their life is like and how Changelog makes it better.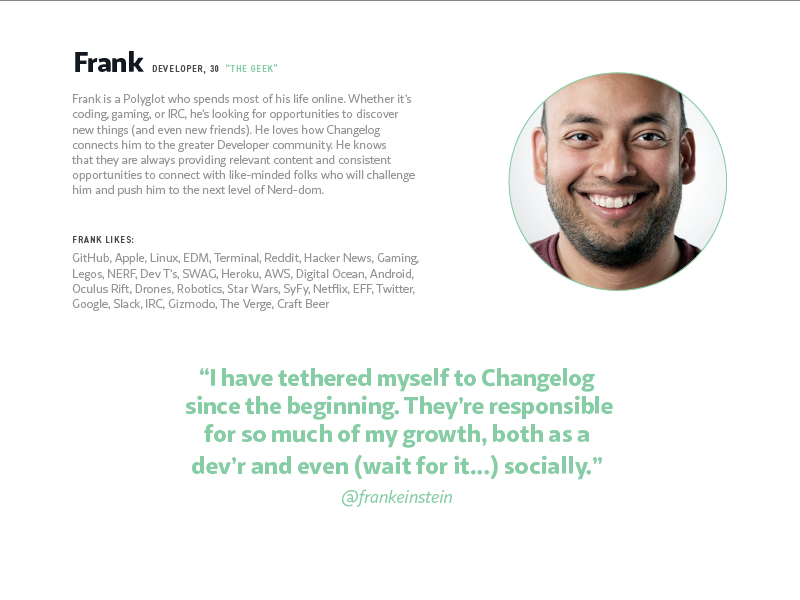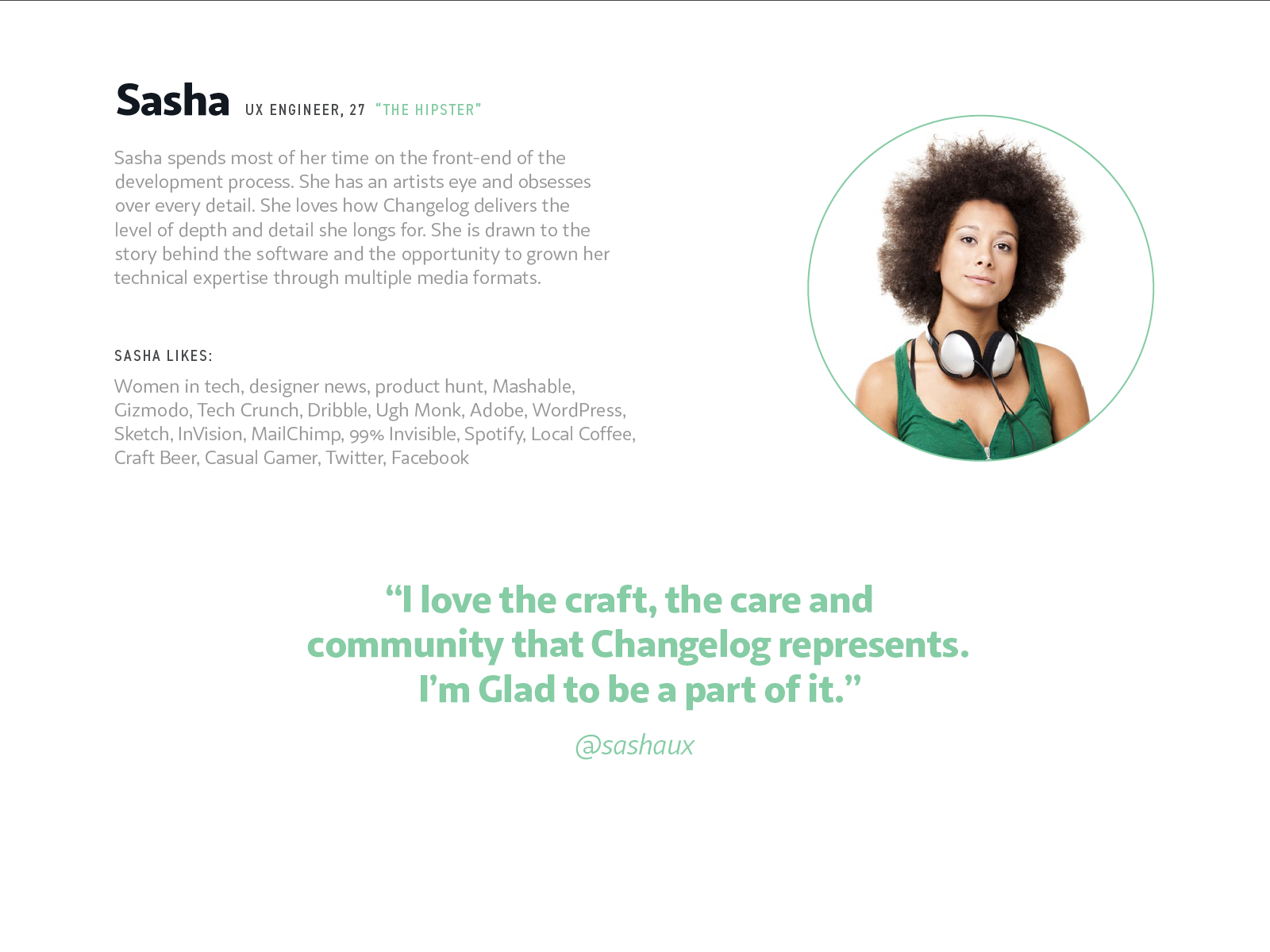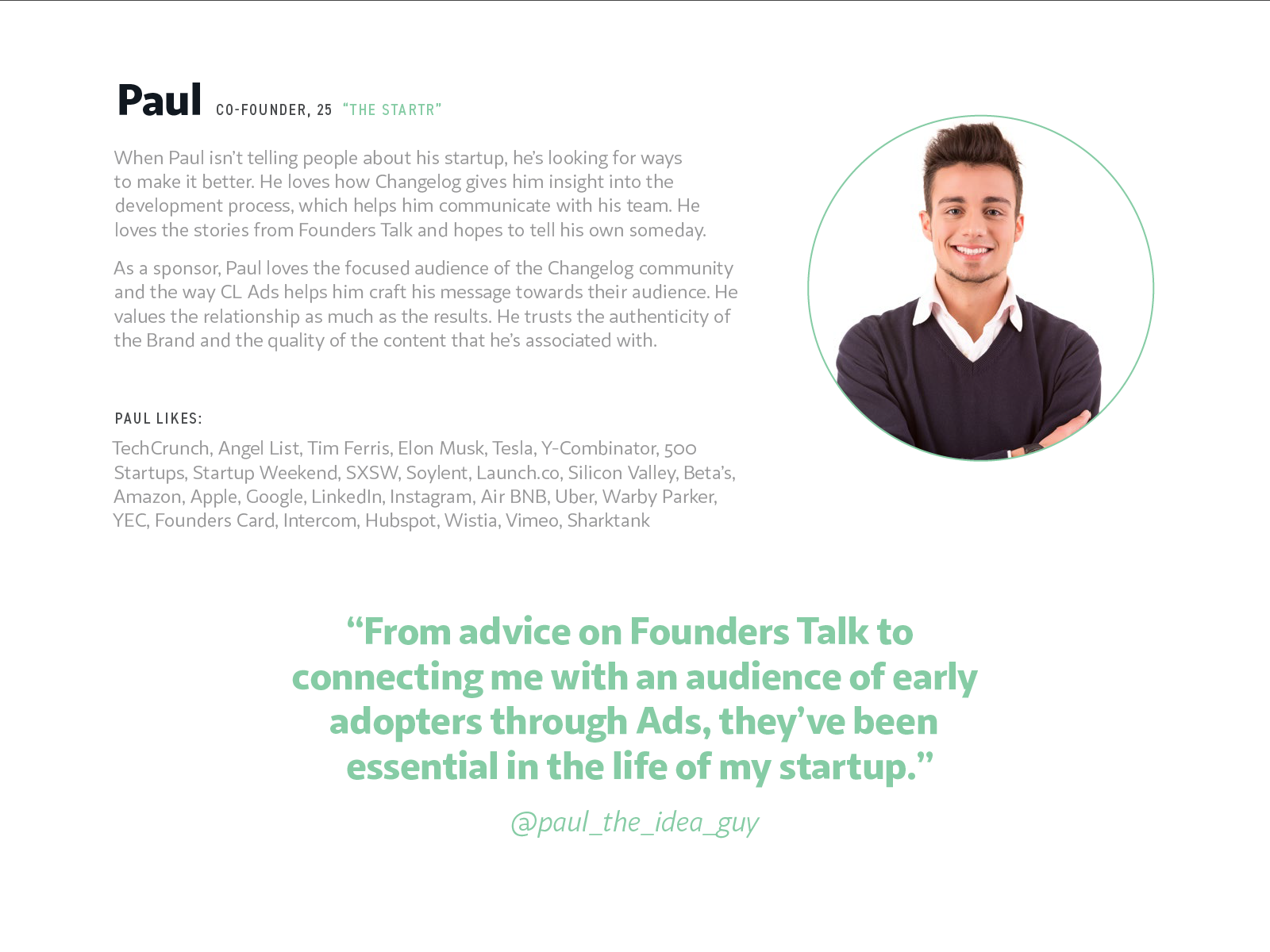 Making the meaning tangible
With strategy in place, We led our team to explore the future of the changelog visual identity.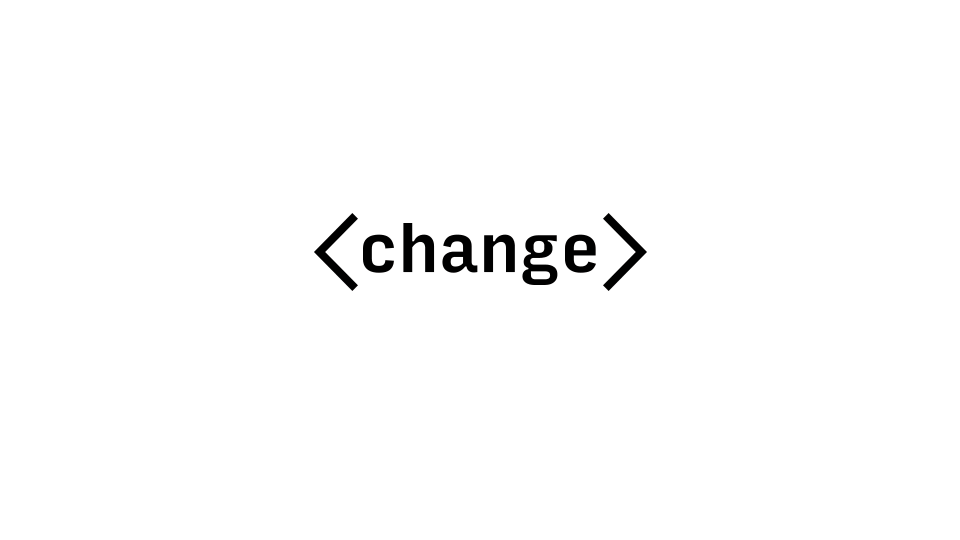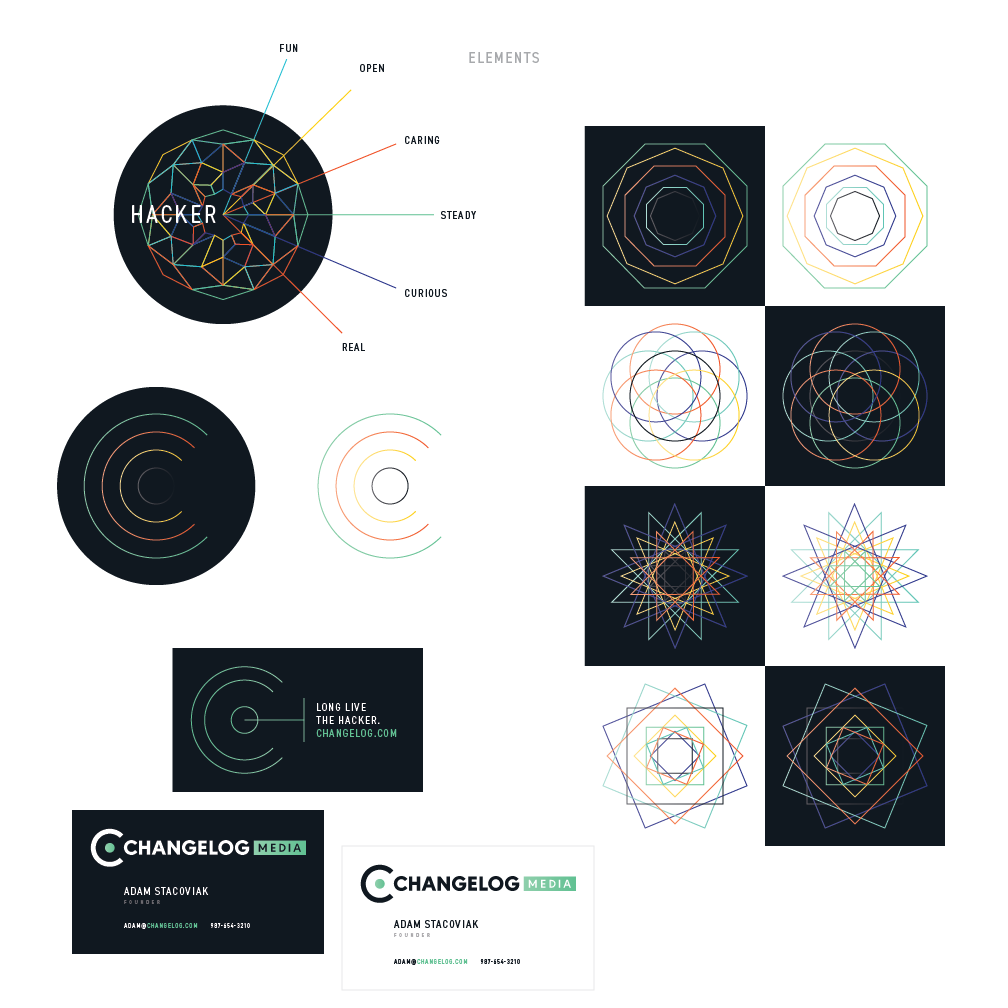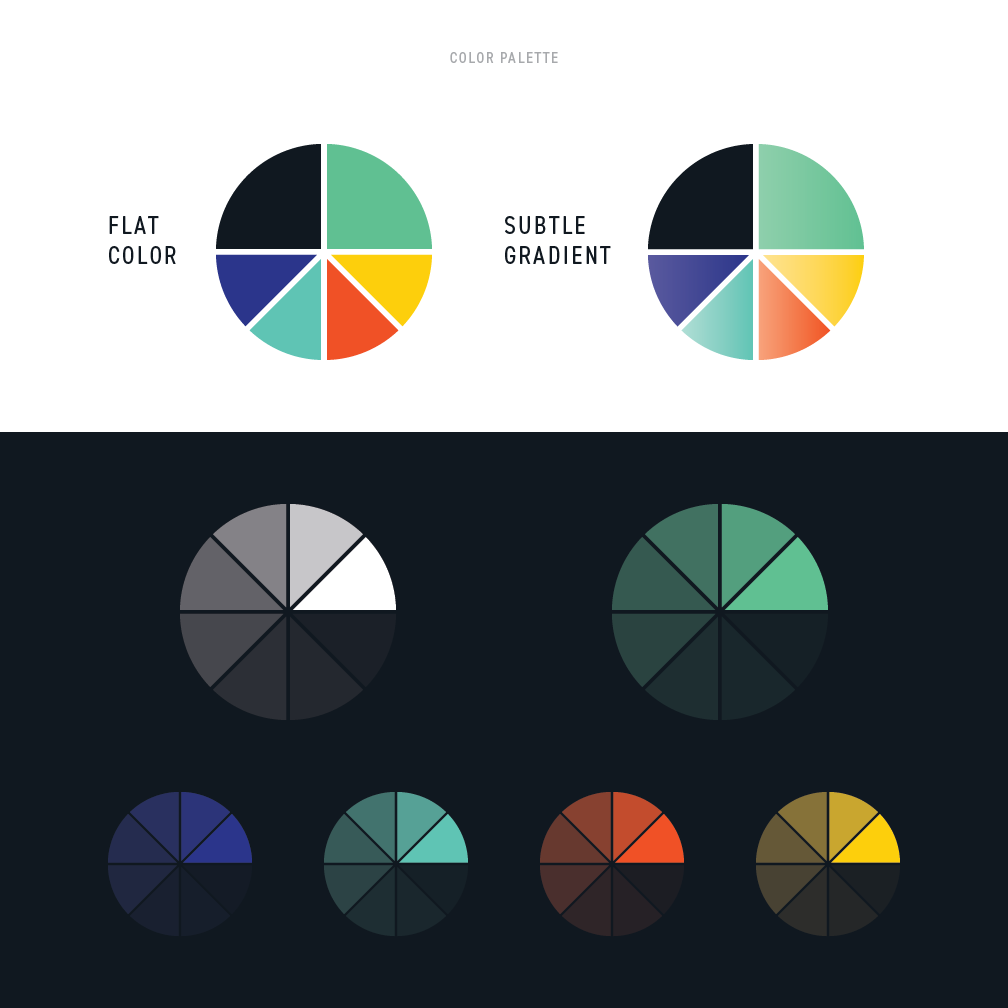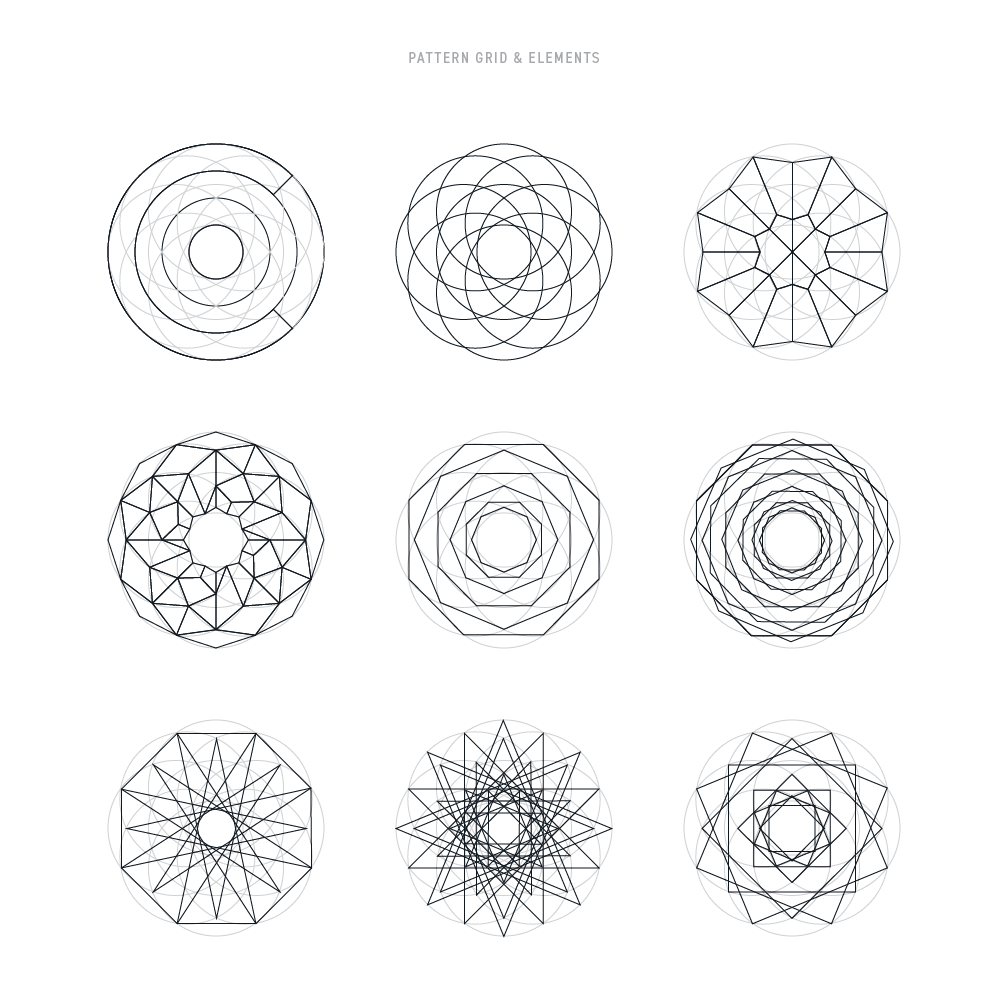 Finalized Logo Direction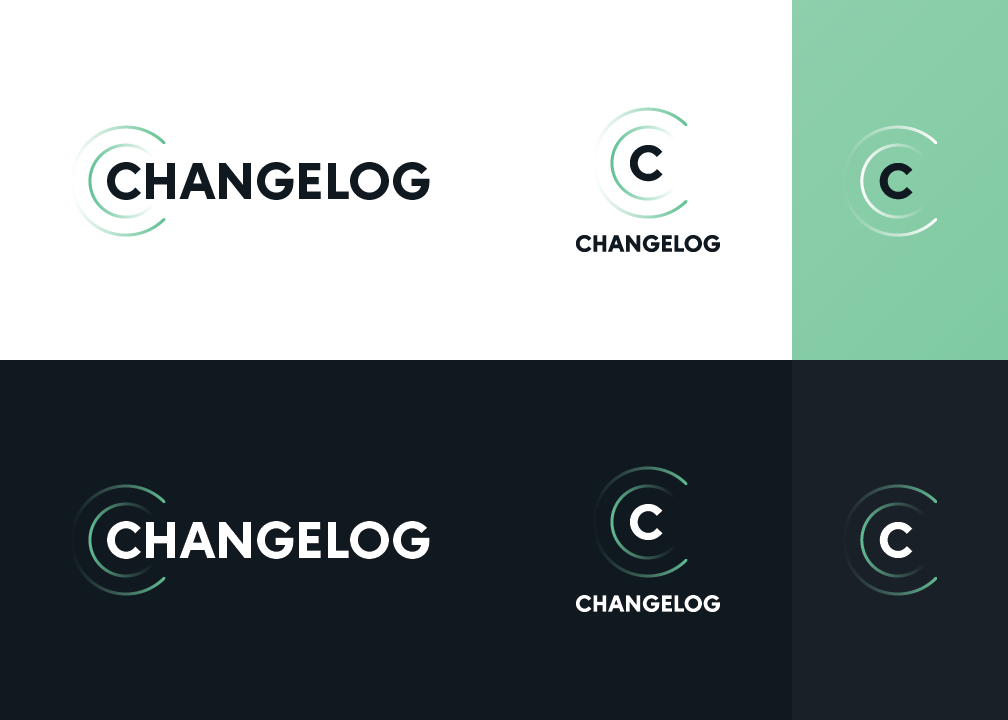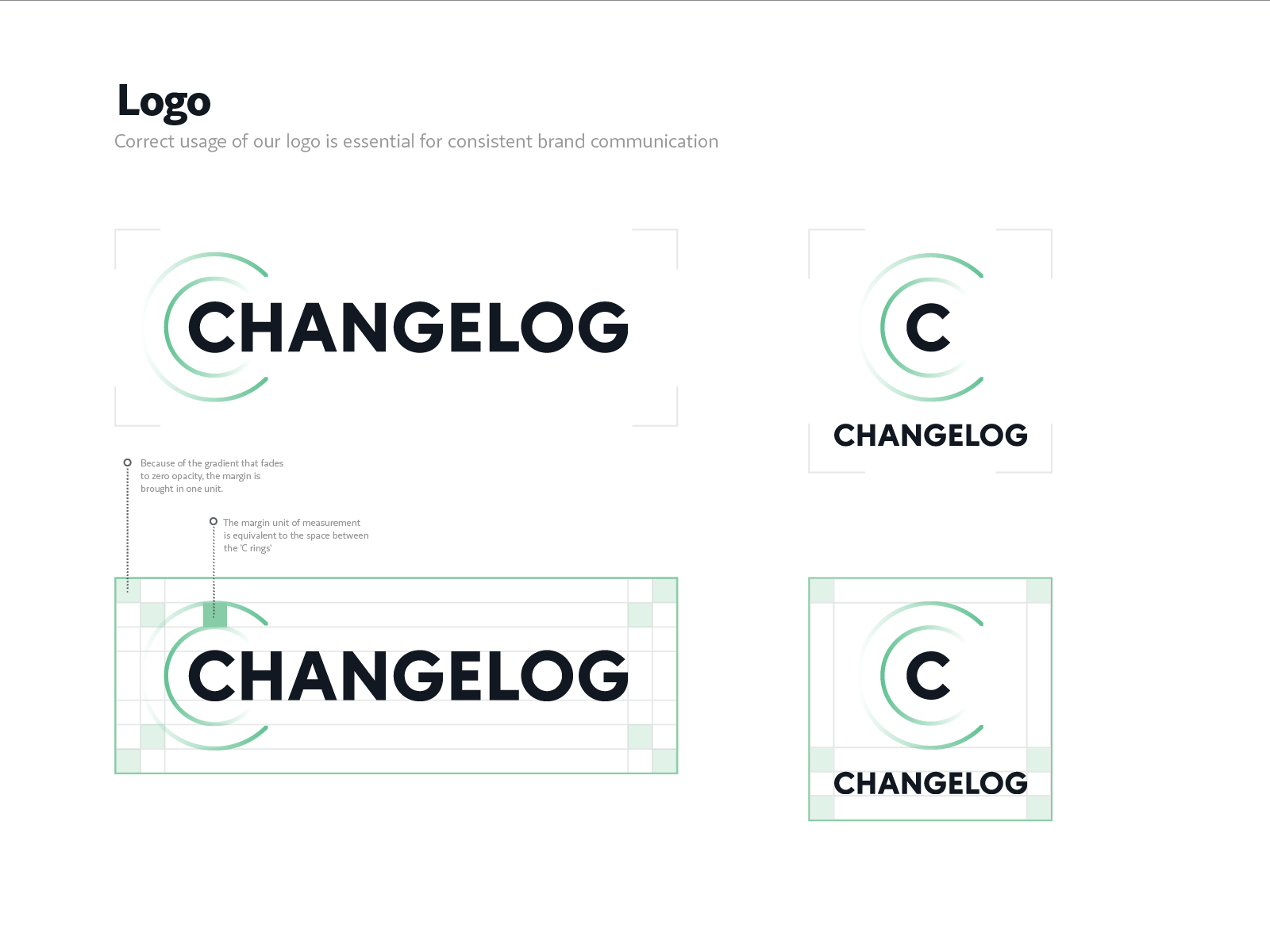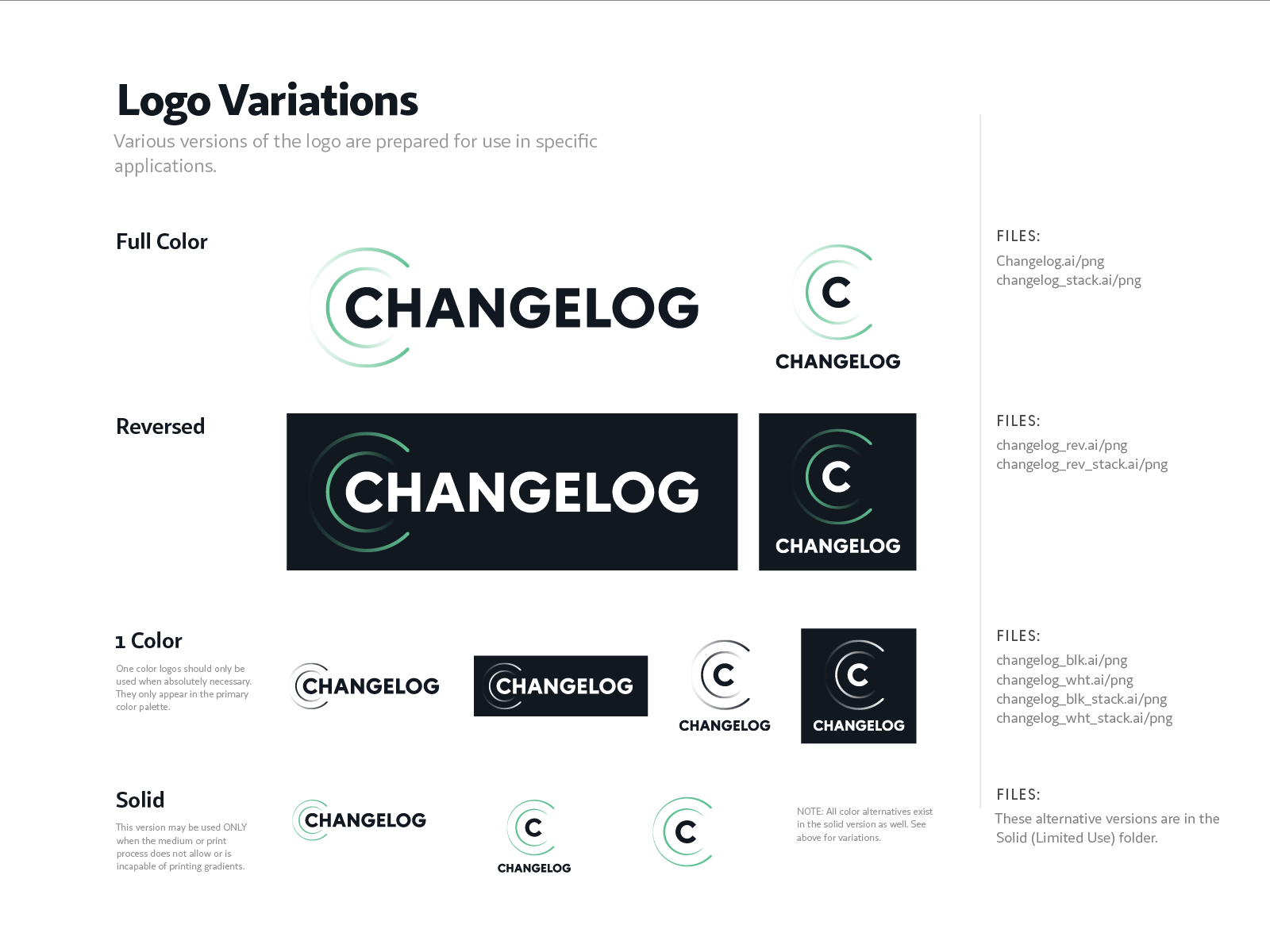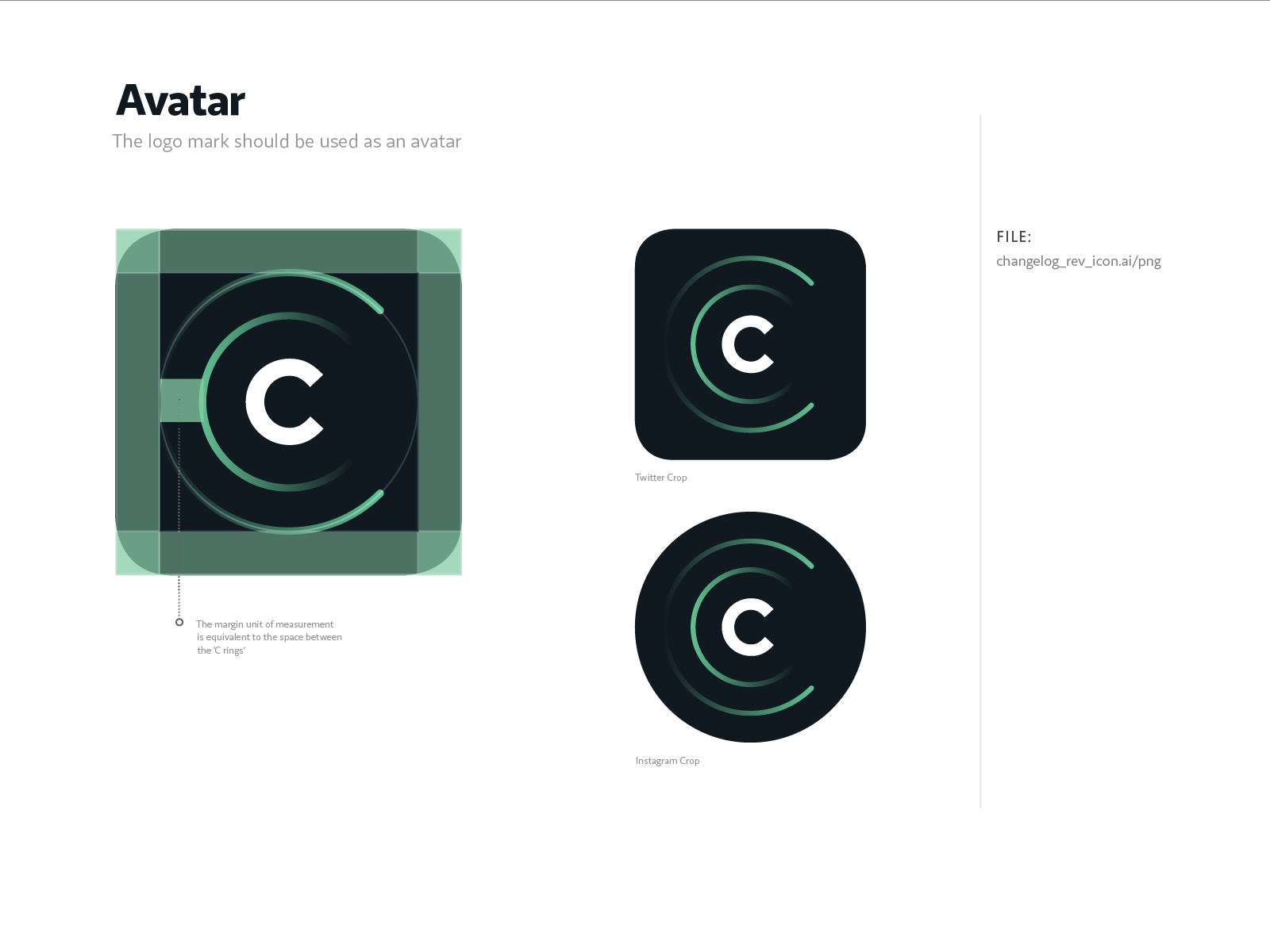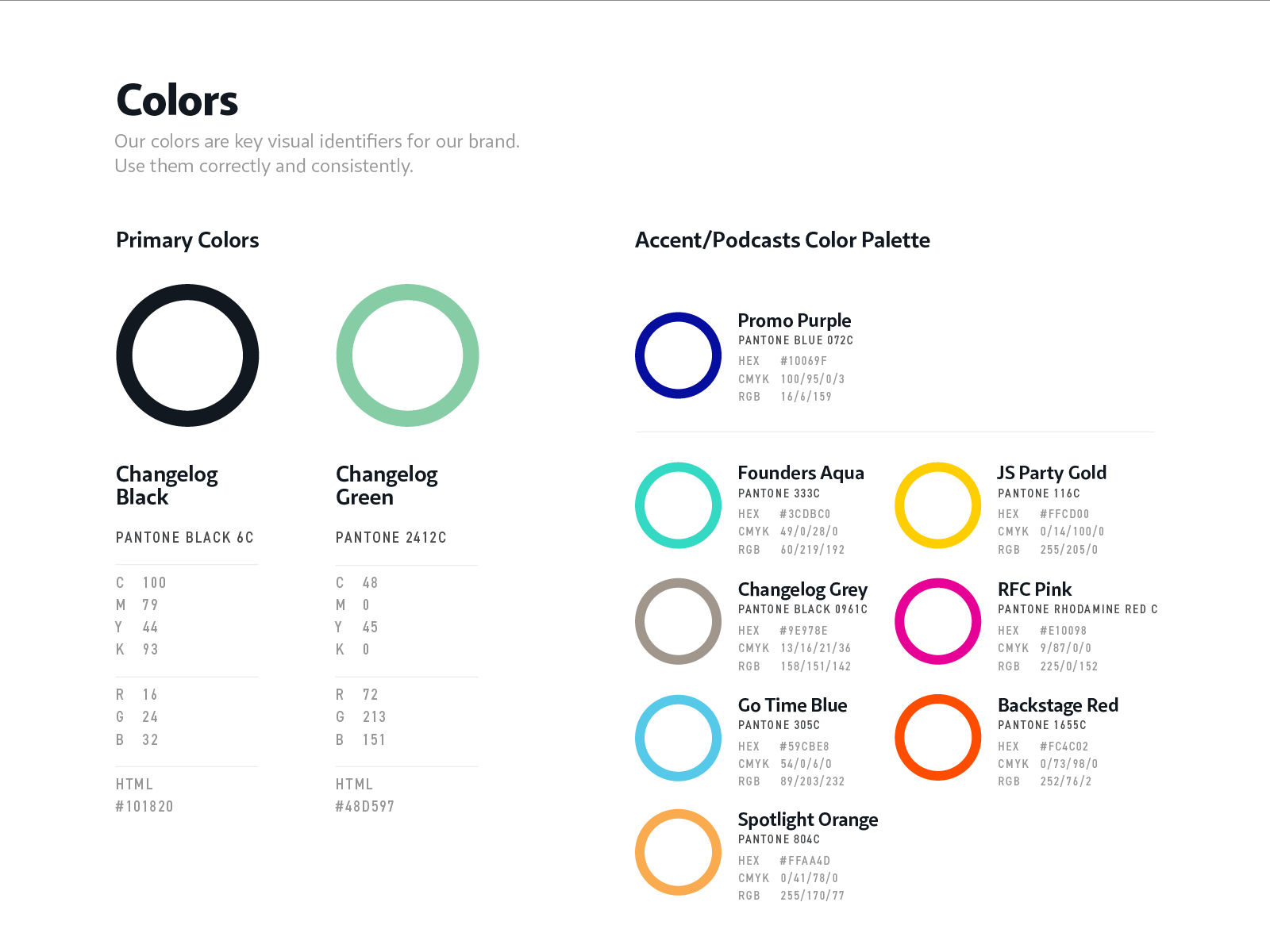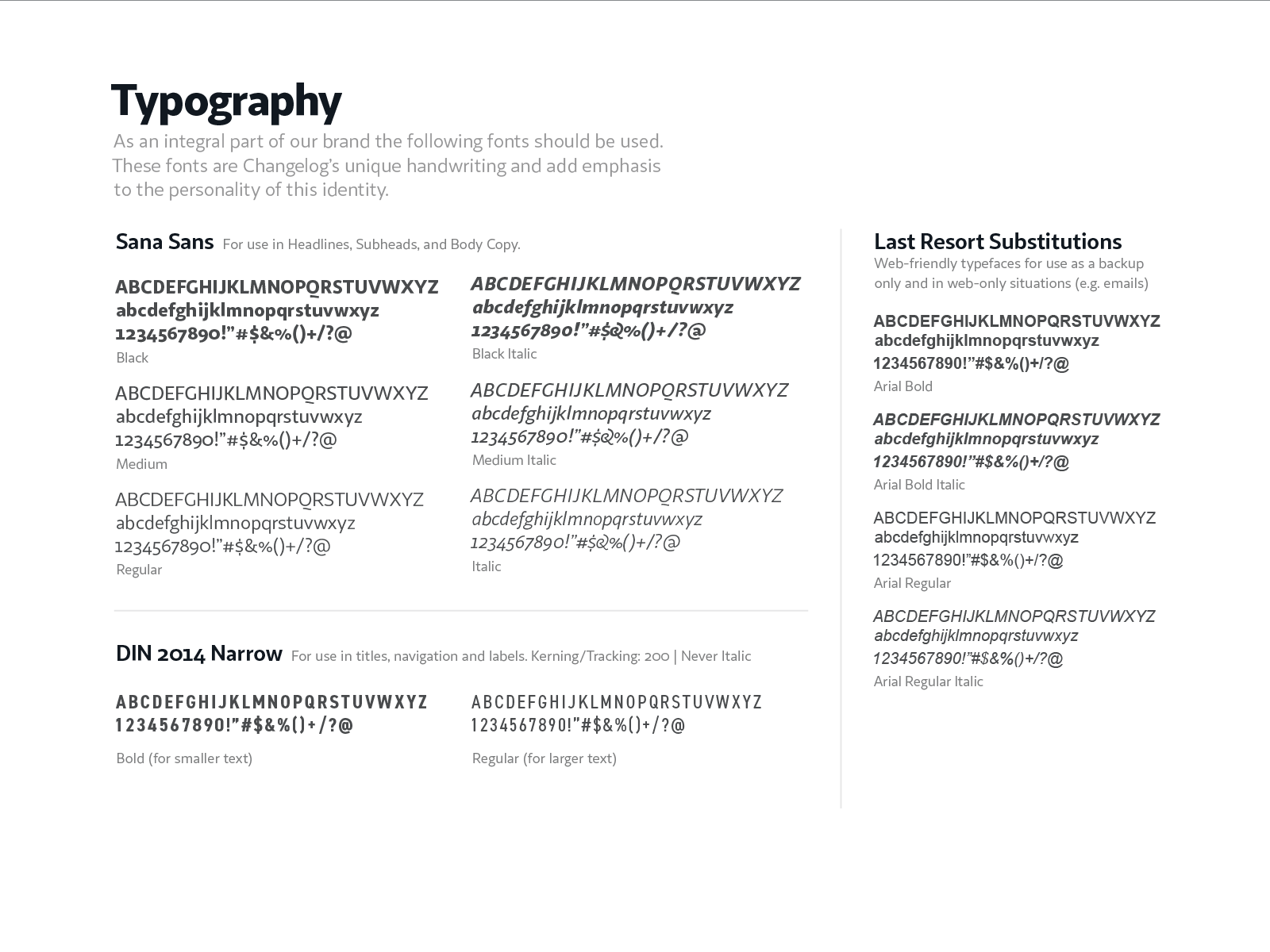 Sub-brand Exploration
Once we worked through the brand architecture, we created sub-brands for each of their respective areas.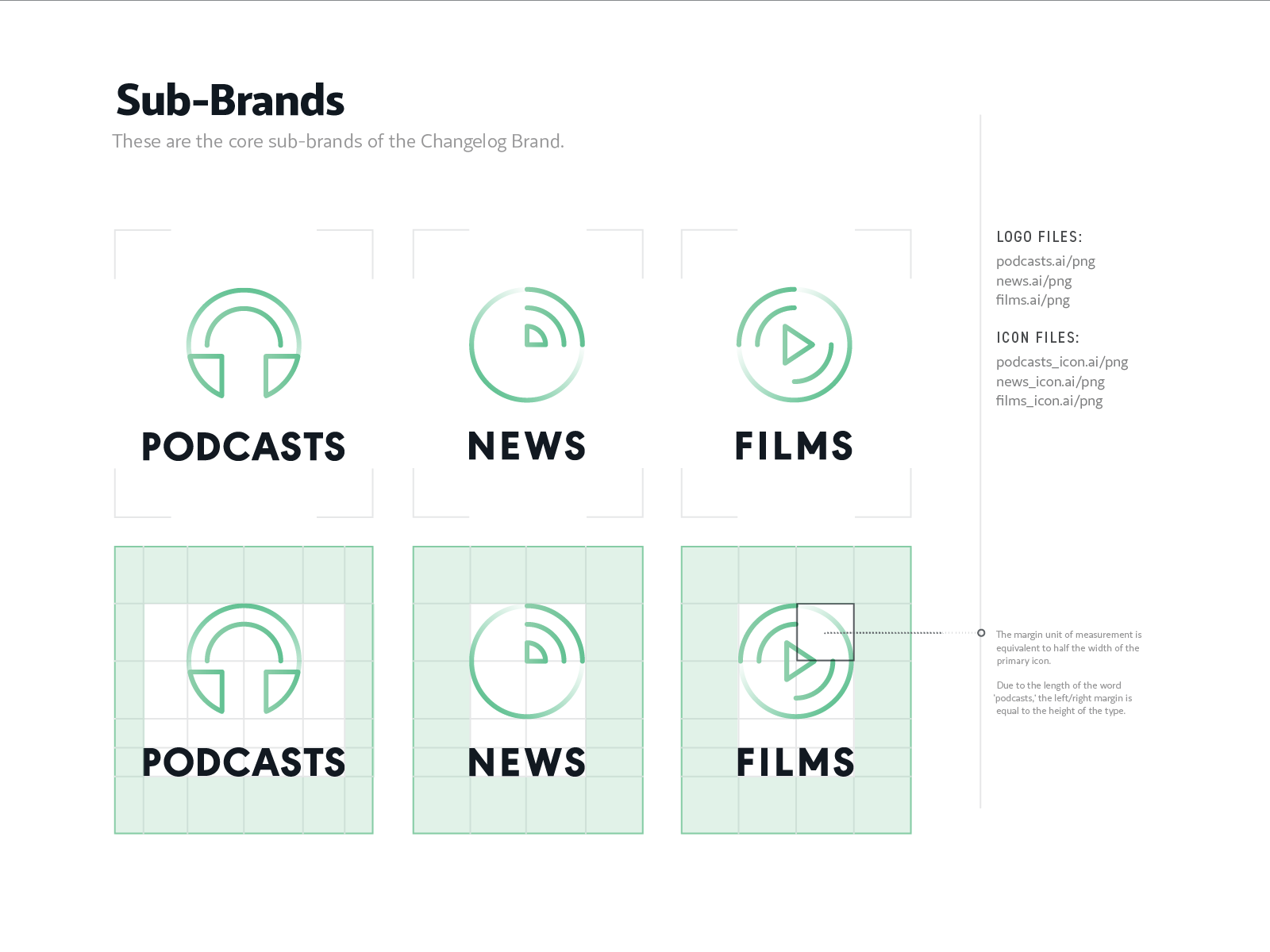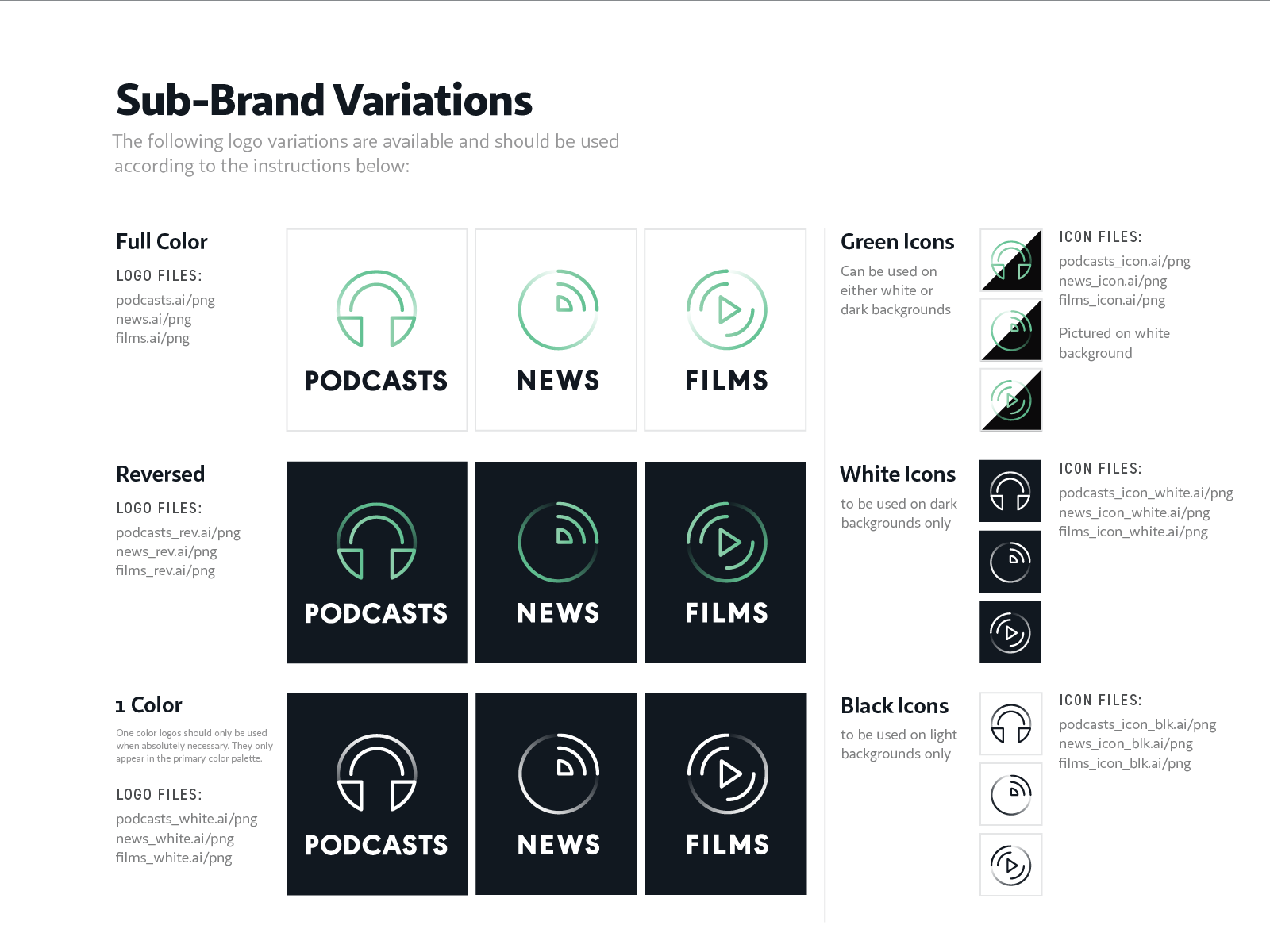 Talk Nerdy to Me
Developers are purveyors of the unseen magic that drives the digital world. These complexities are often overlooked by the layperson. As a tribute to them, we designed a system of visual elements that contain certain complexities that may or may not be apparent to the naked eye. Much like the development process, the beauty is in the framework that drives their creation.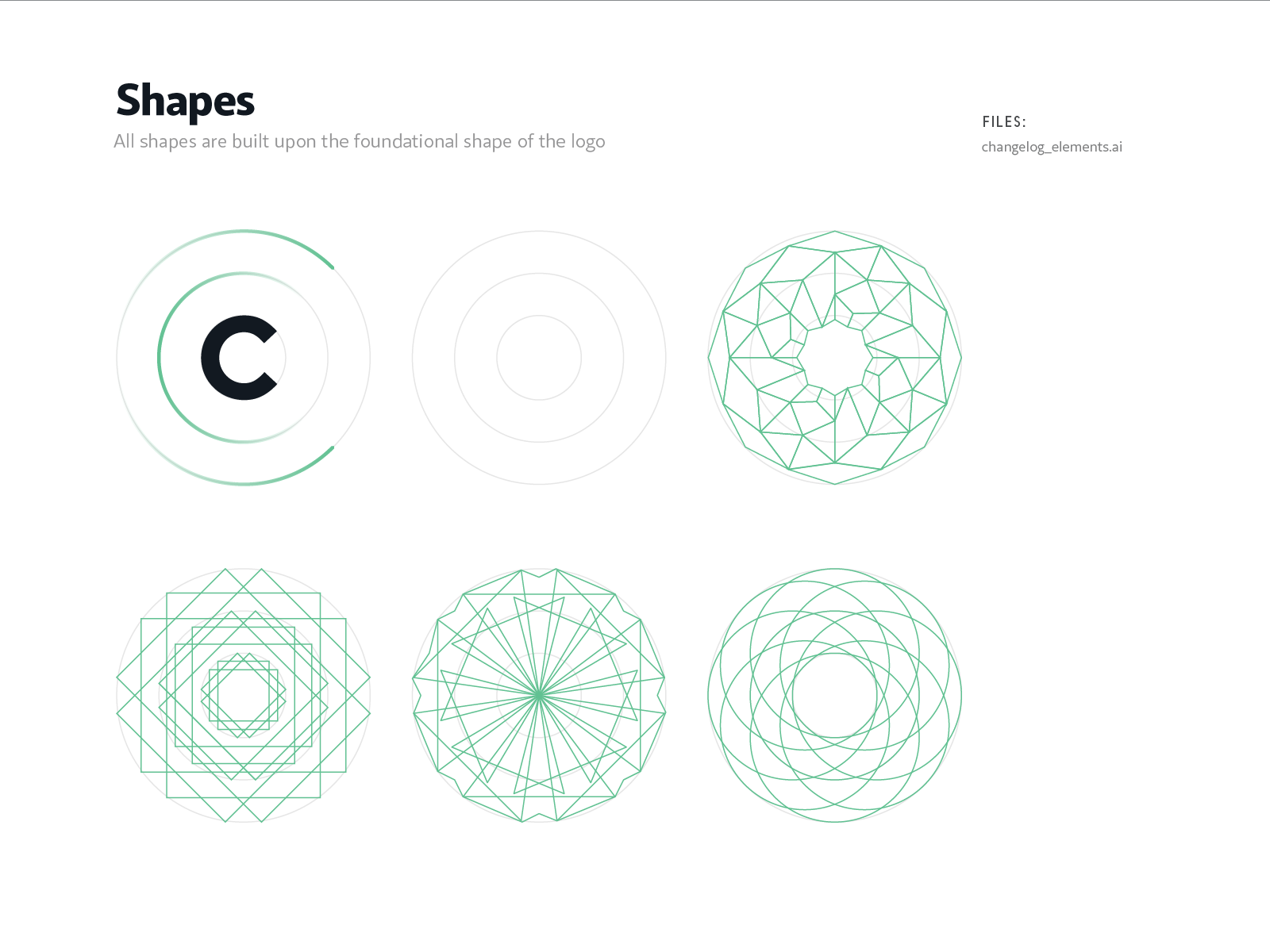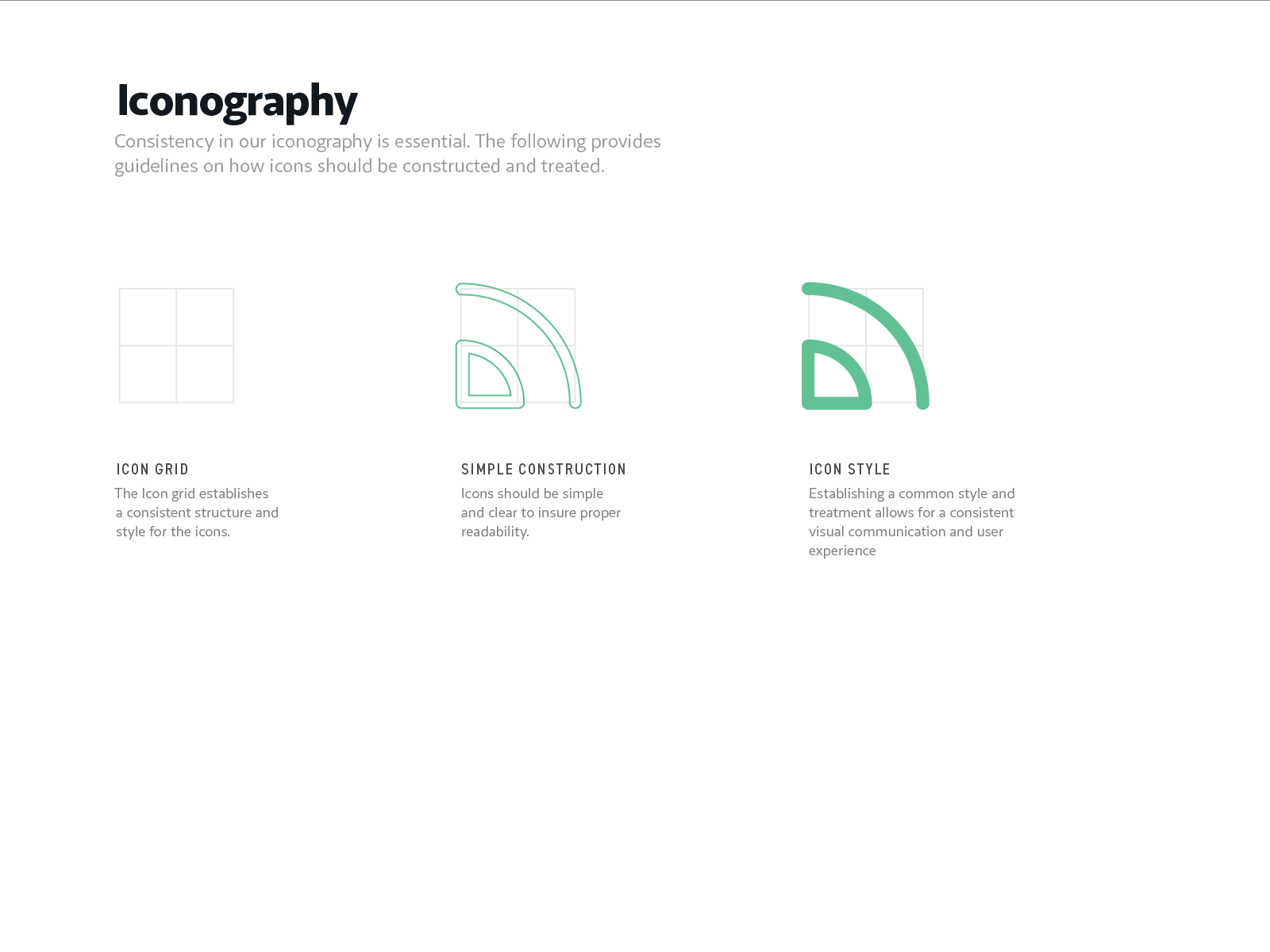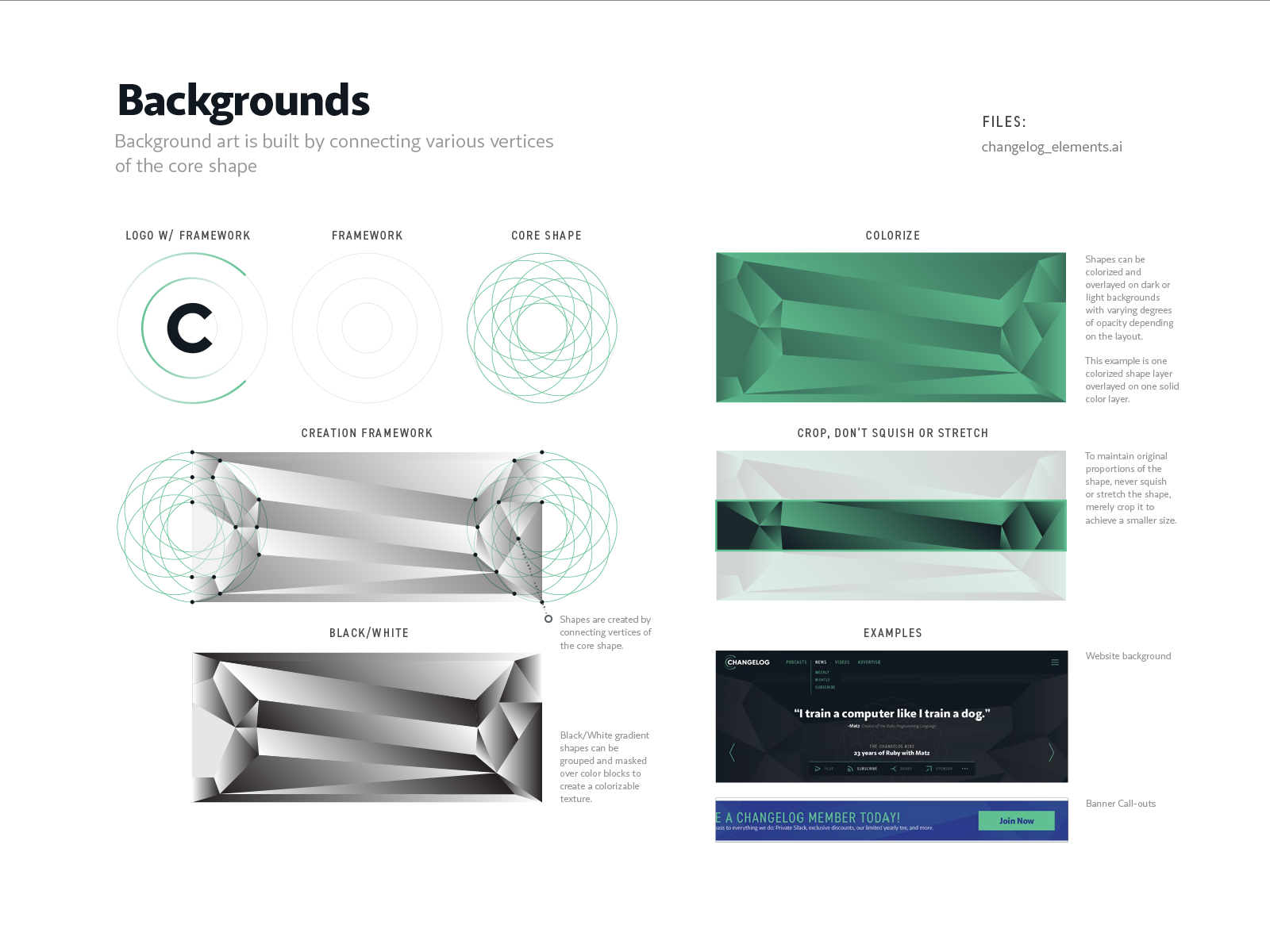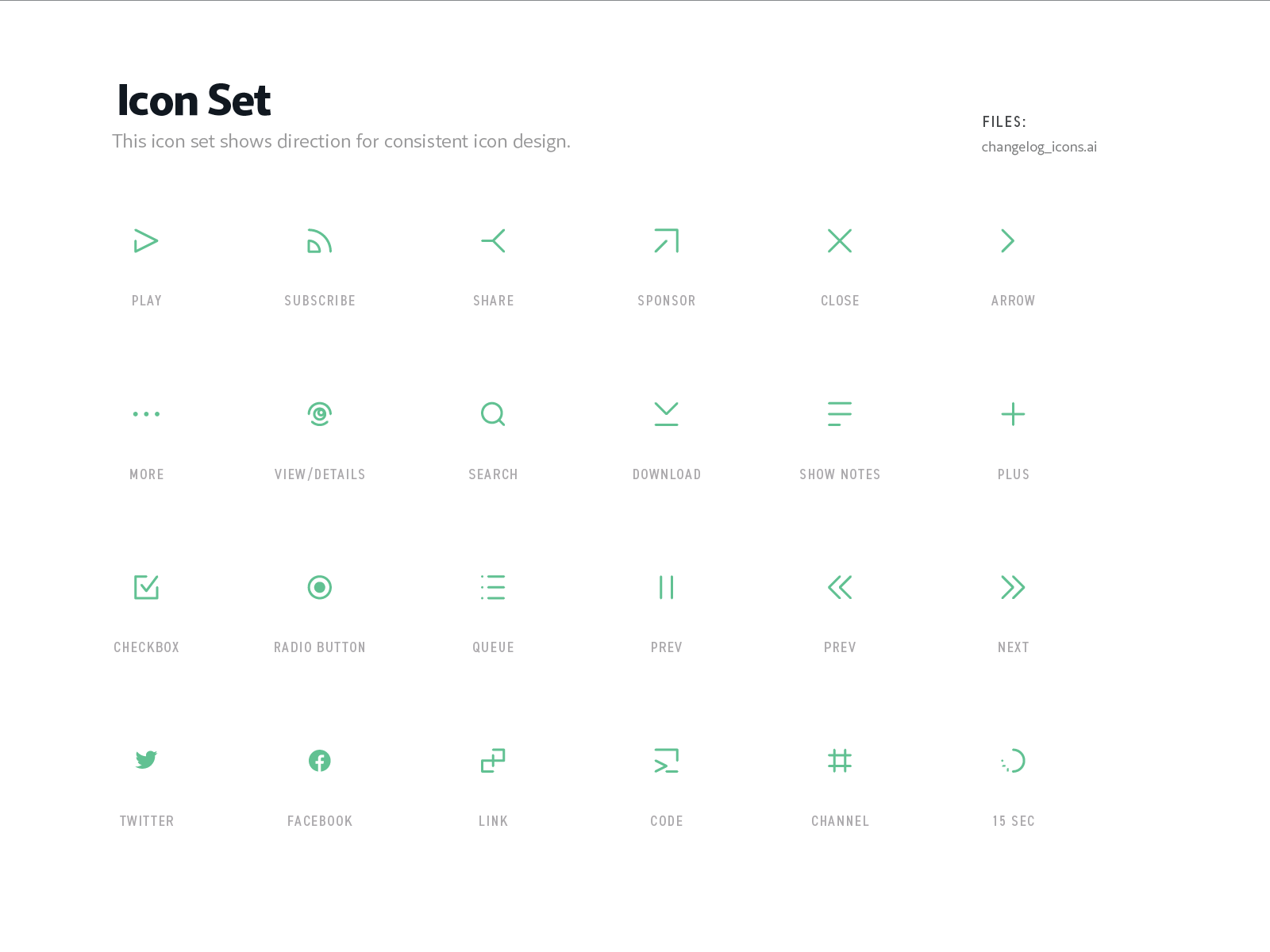 Podcast Art
We developed a framework for the covers so they could be executed consistently as new shows were added. Each show has it's own image and color scheme, but each within the standards.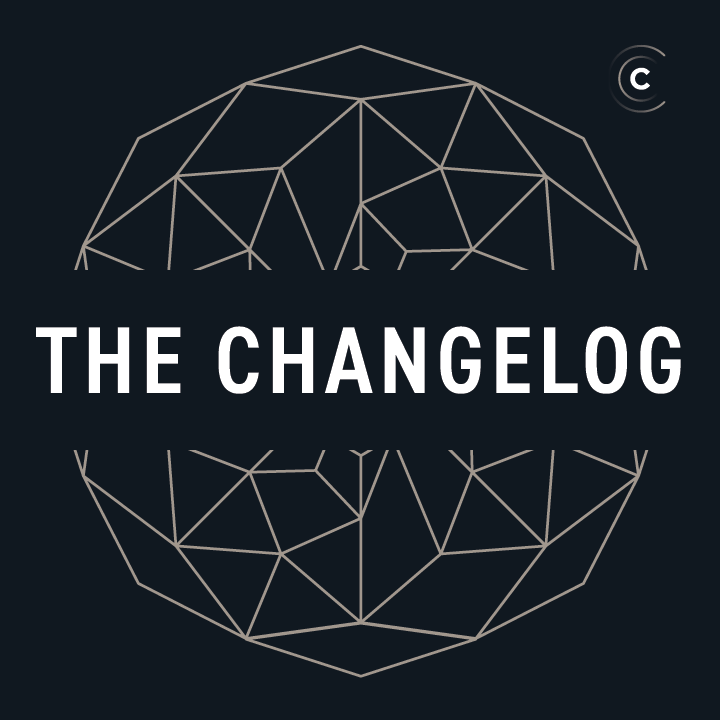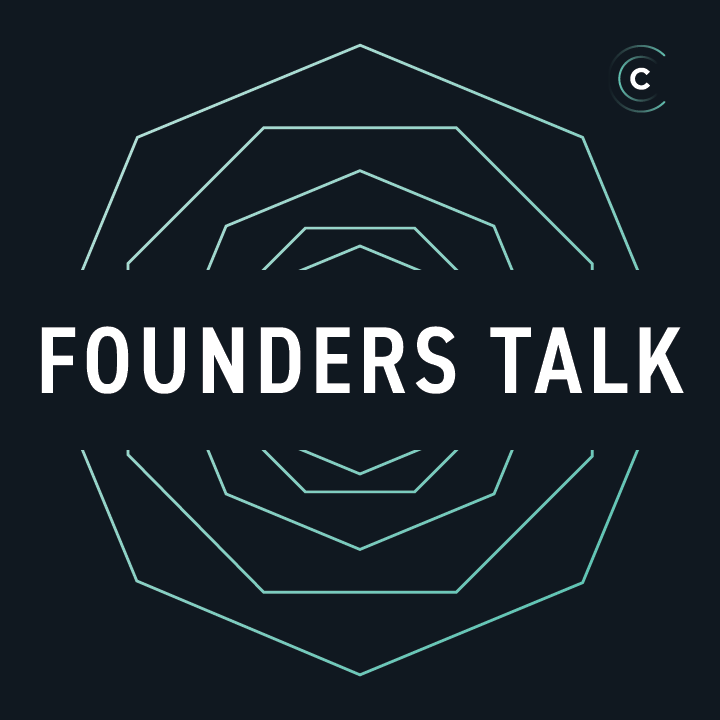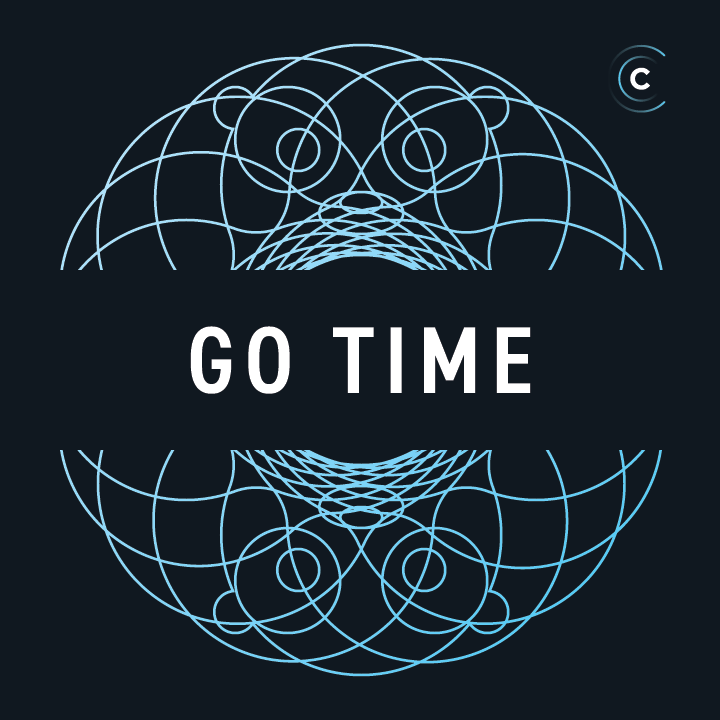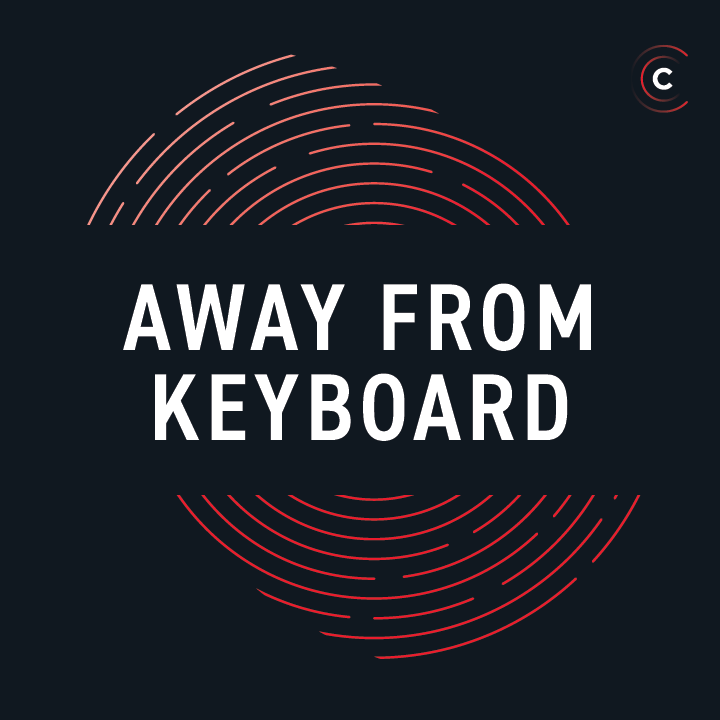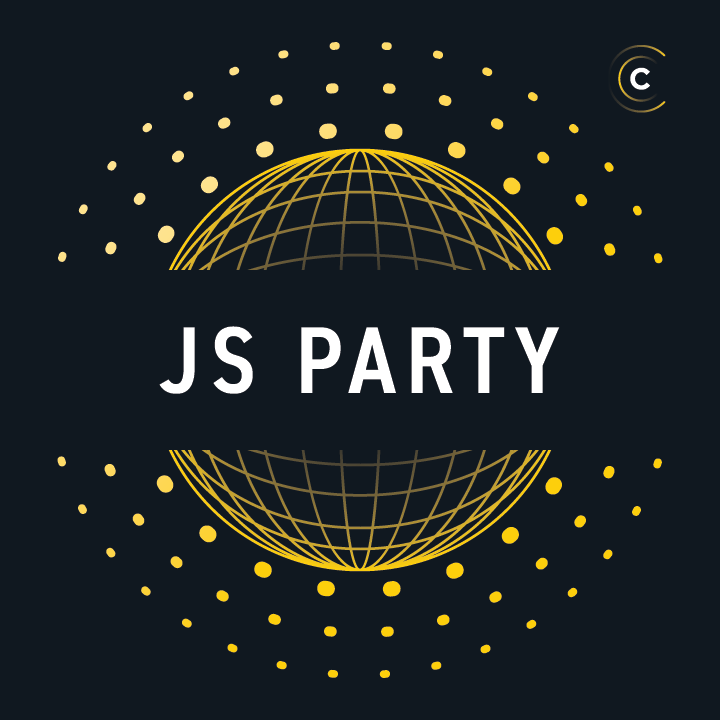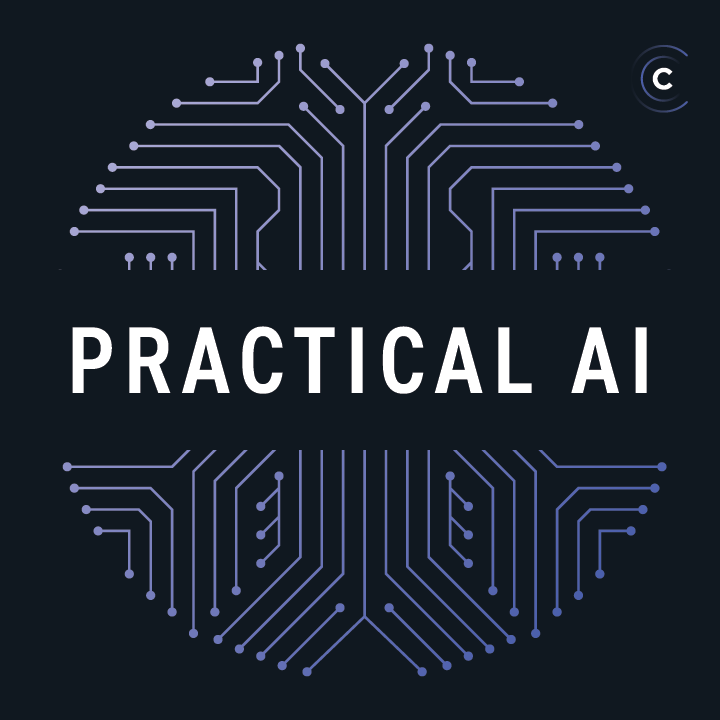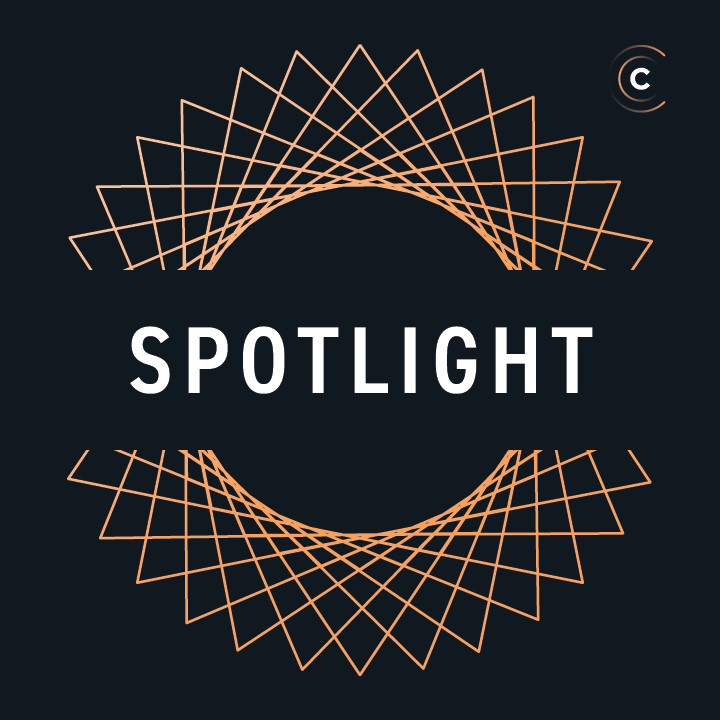 Embedded Player UI
To make their content as accessible as possible, we explored and designed an embedded player interface where folks could embed episodes of Changelog podcasts in their websites.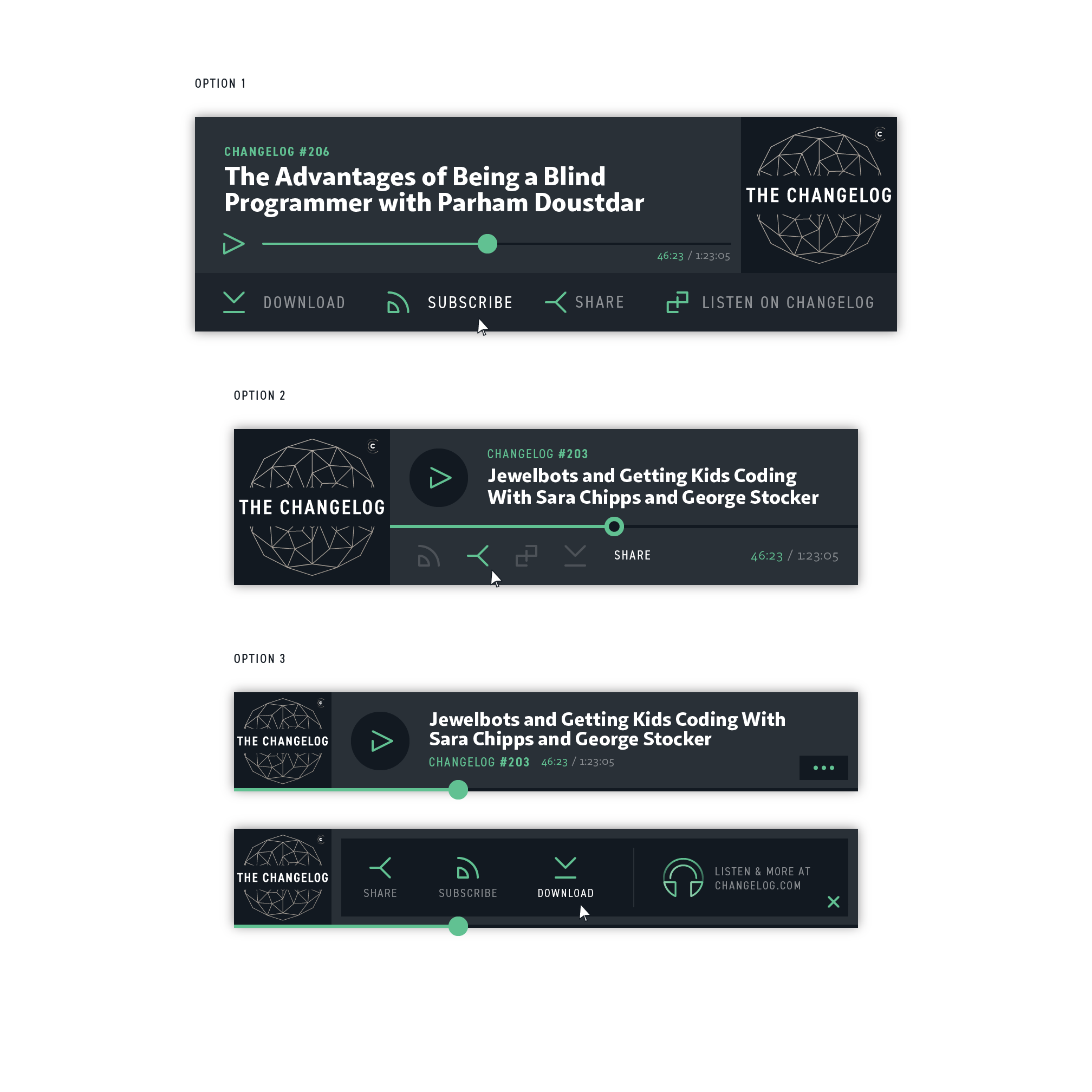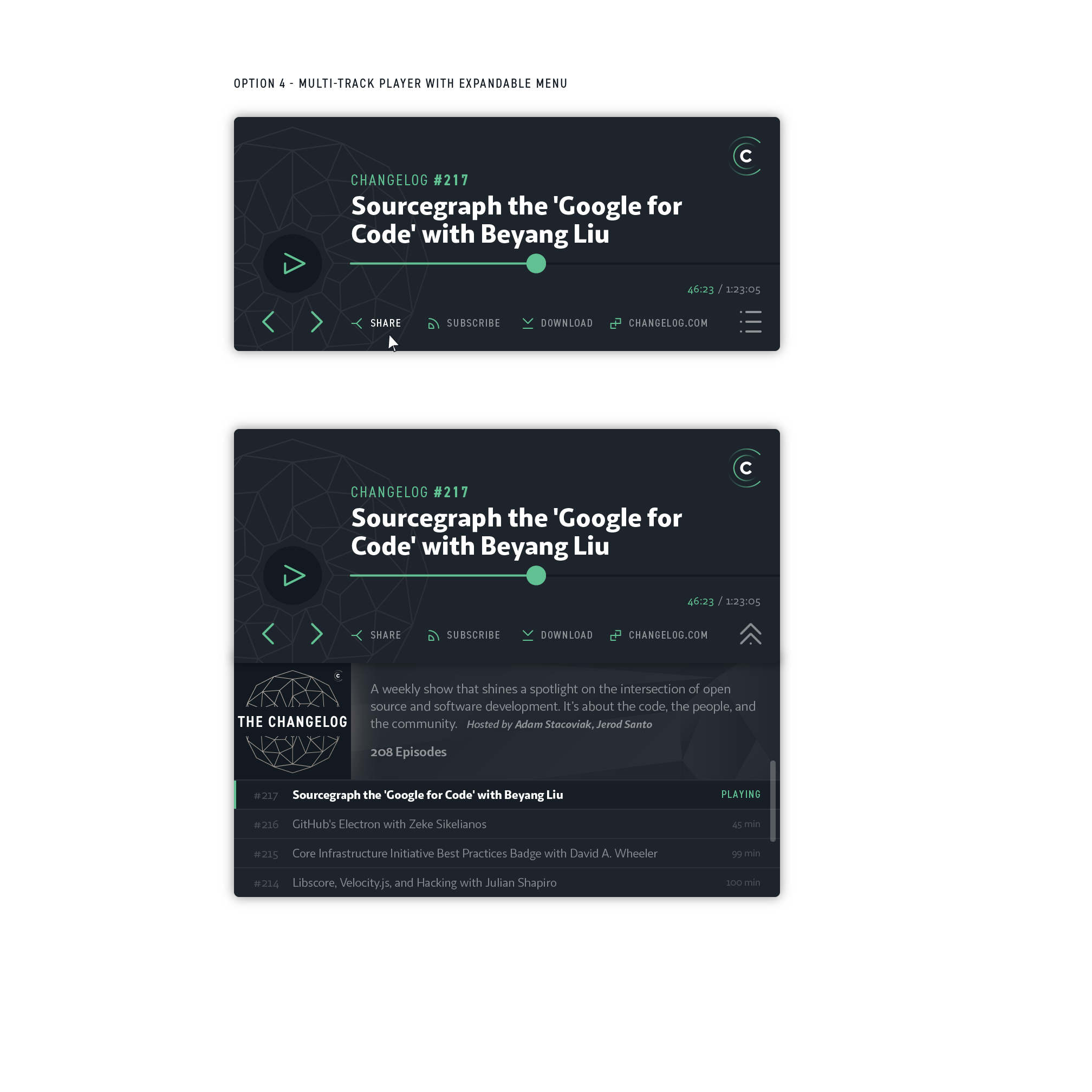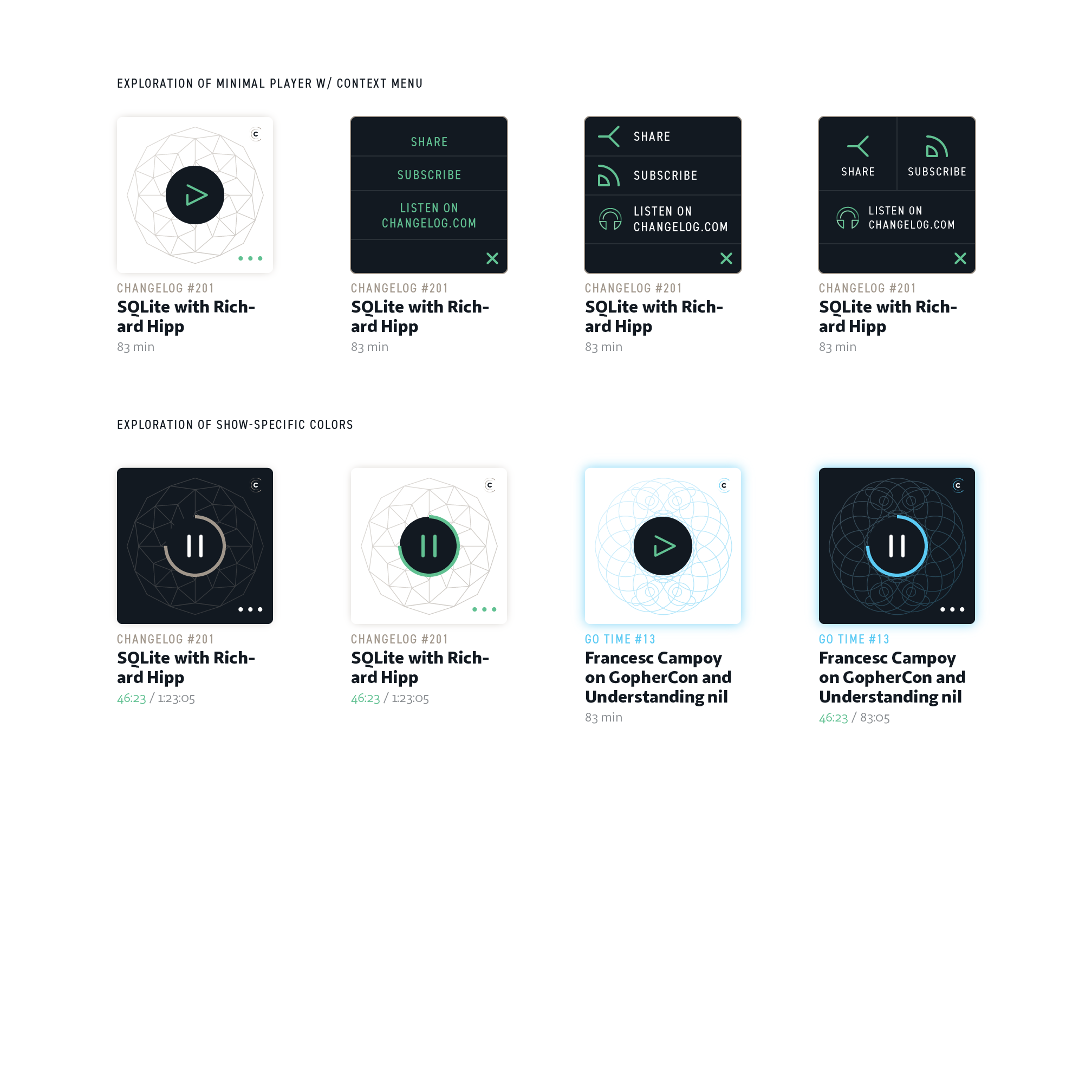 Logbot
We developed a mascot for the brand who lives in slack, online, and everywhere else you find changelog.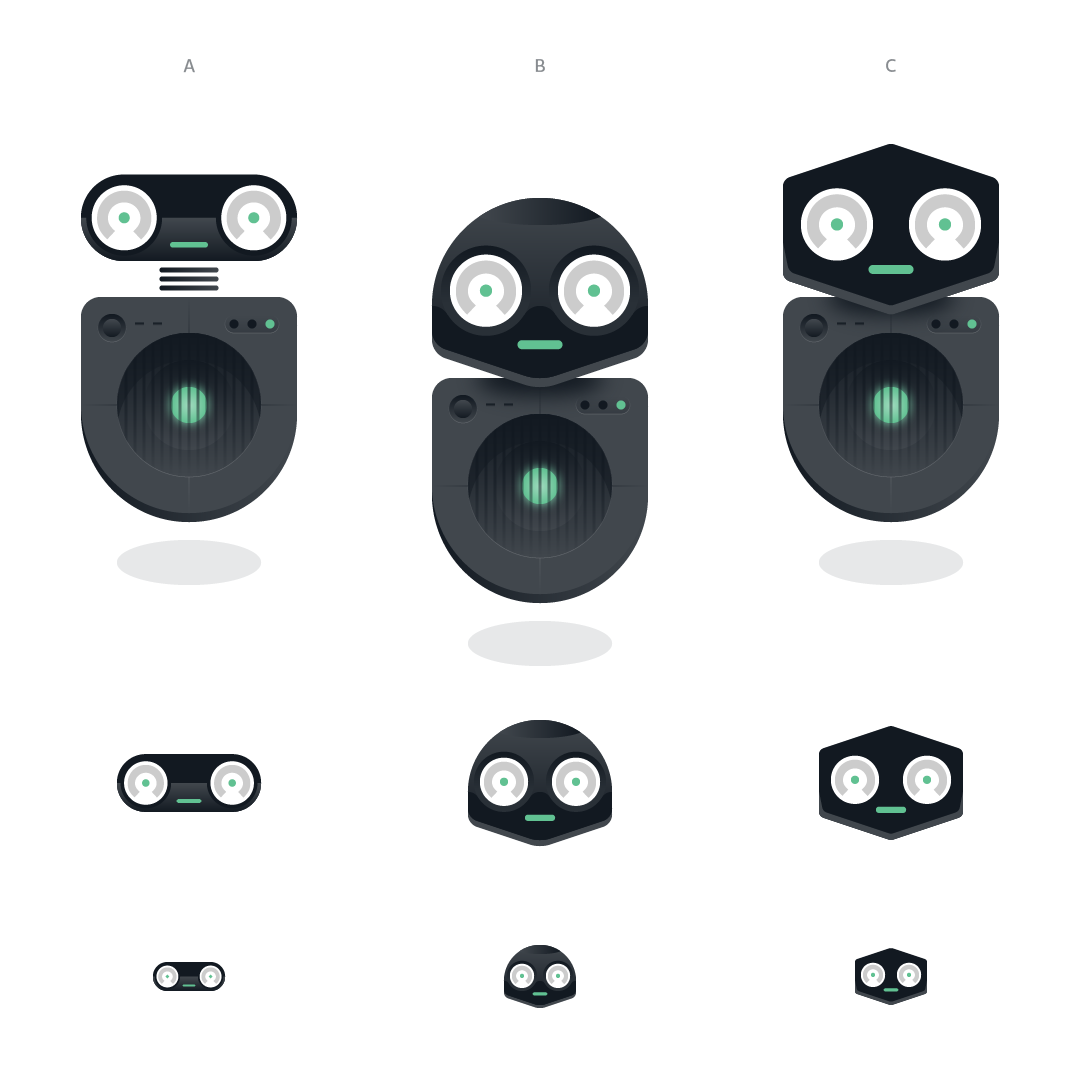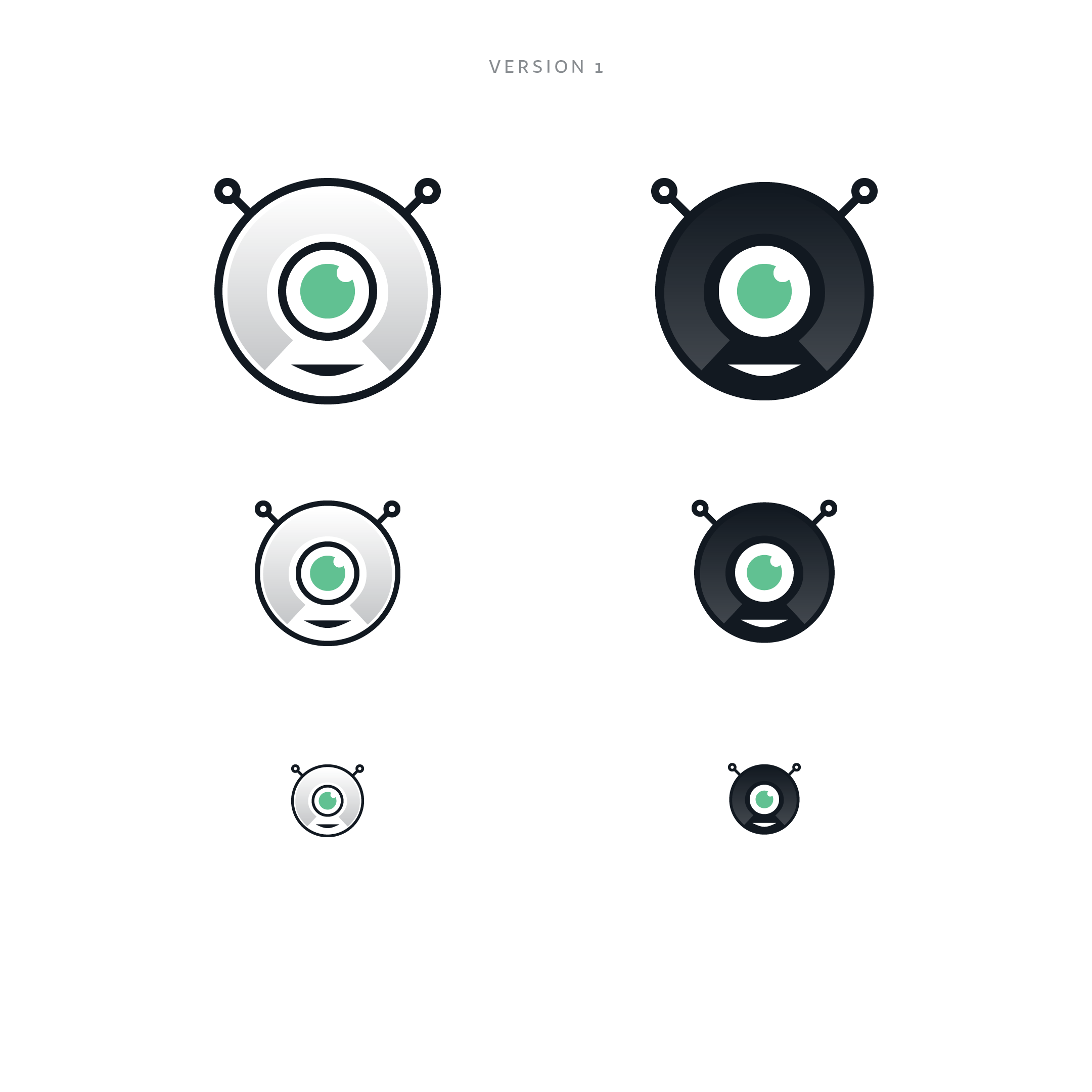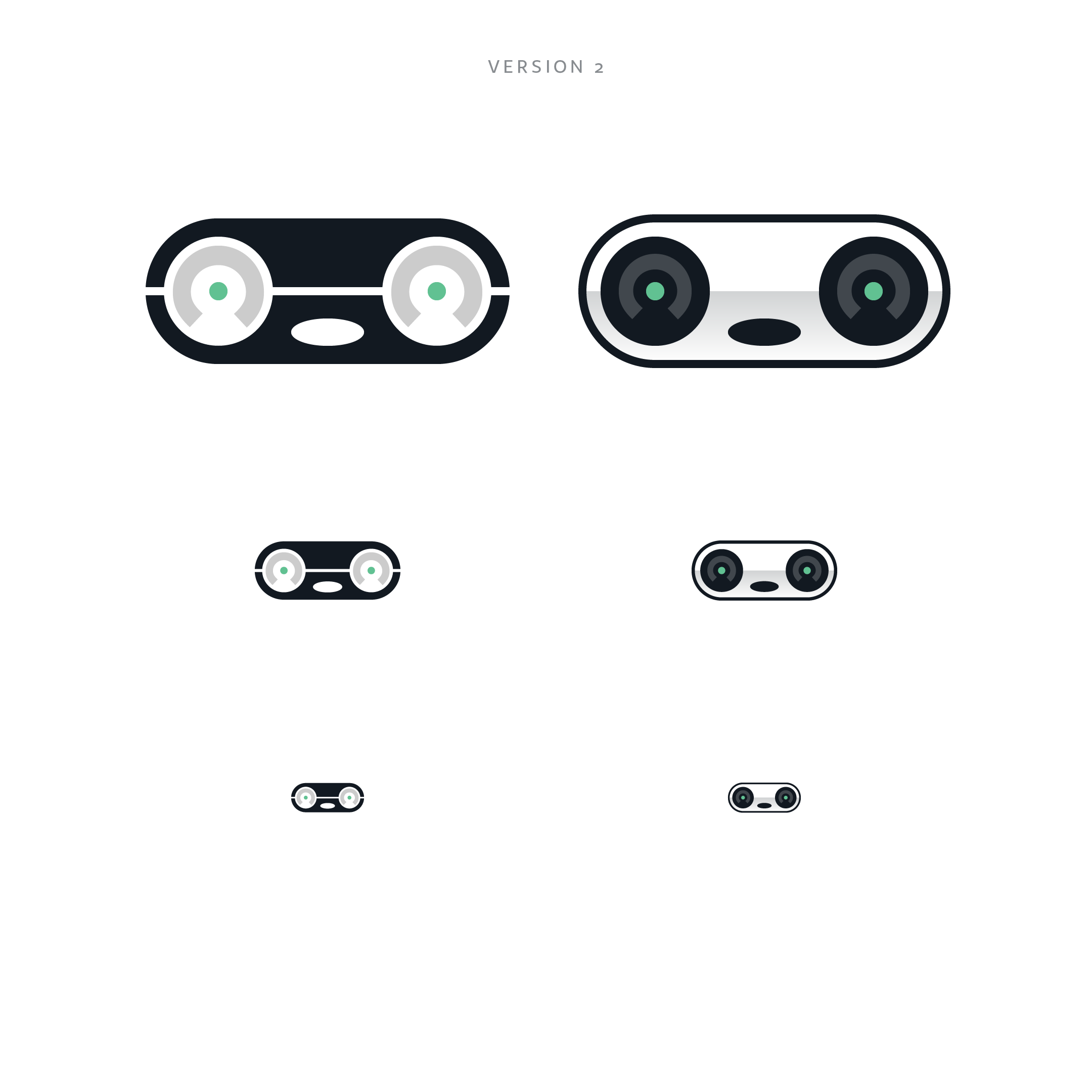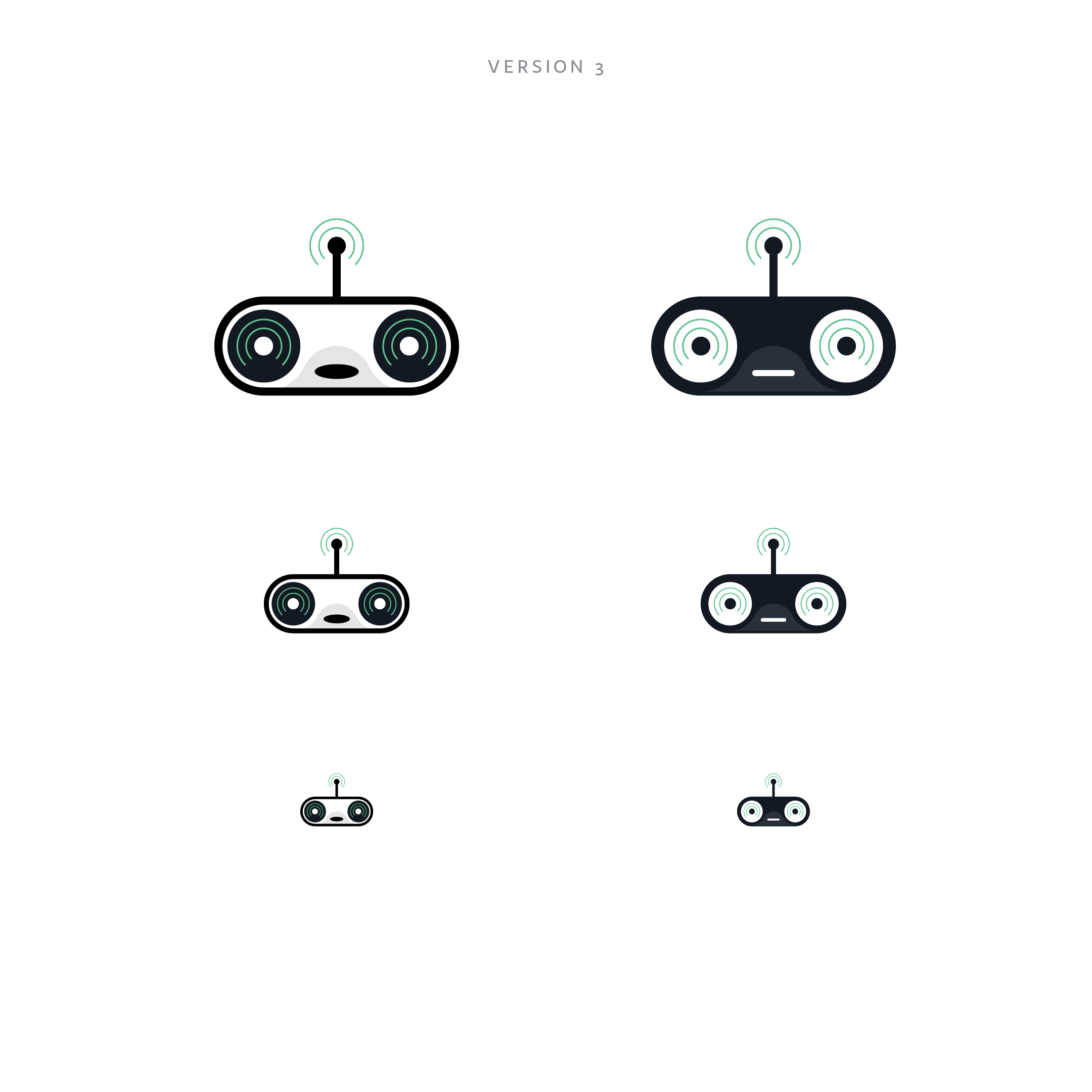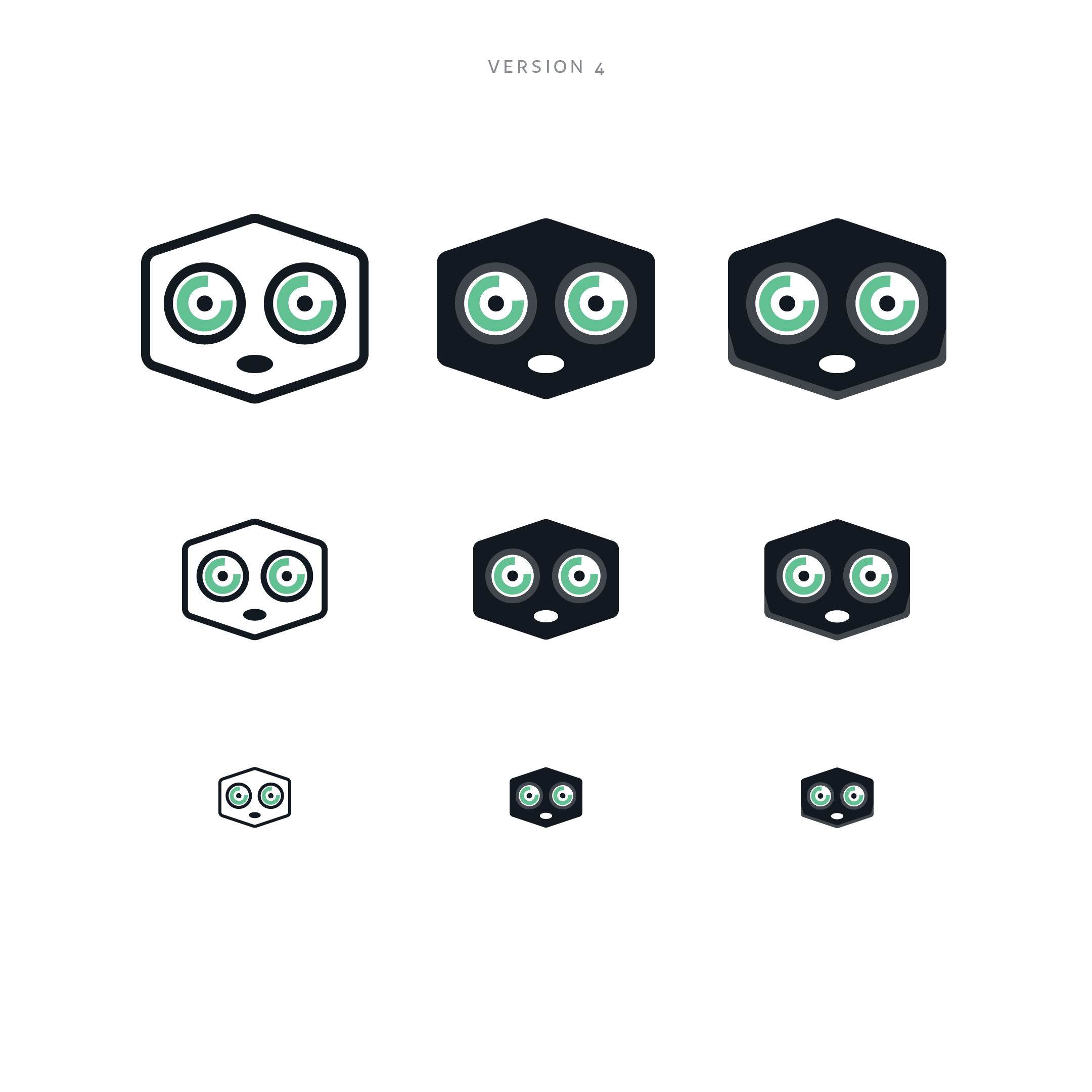 The Web Experience
With digital engagements at the top of the list of Brand touchpoints, we helped Changelog design a web experience that met their audience right where they are – behind a screen.
We collaborated with the in-house engineering team at Changelog to deliver graphic assets and fine-tune design implementation.