Millenial Money Saver
Hip Money
With years of experience in the banking industry the founder of Hip Money wanted to create a fun and engaging way for millenials to save money. We helped him dig into the psyche of the millenial and design an experience that would engage and empower them to plan for the future without sacrificing the present.
Roles & Responsibilties
Brand Identity
UX/UI Design
Website Design
Brand Messaging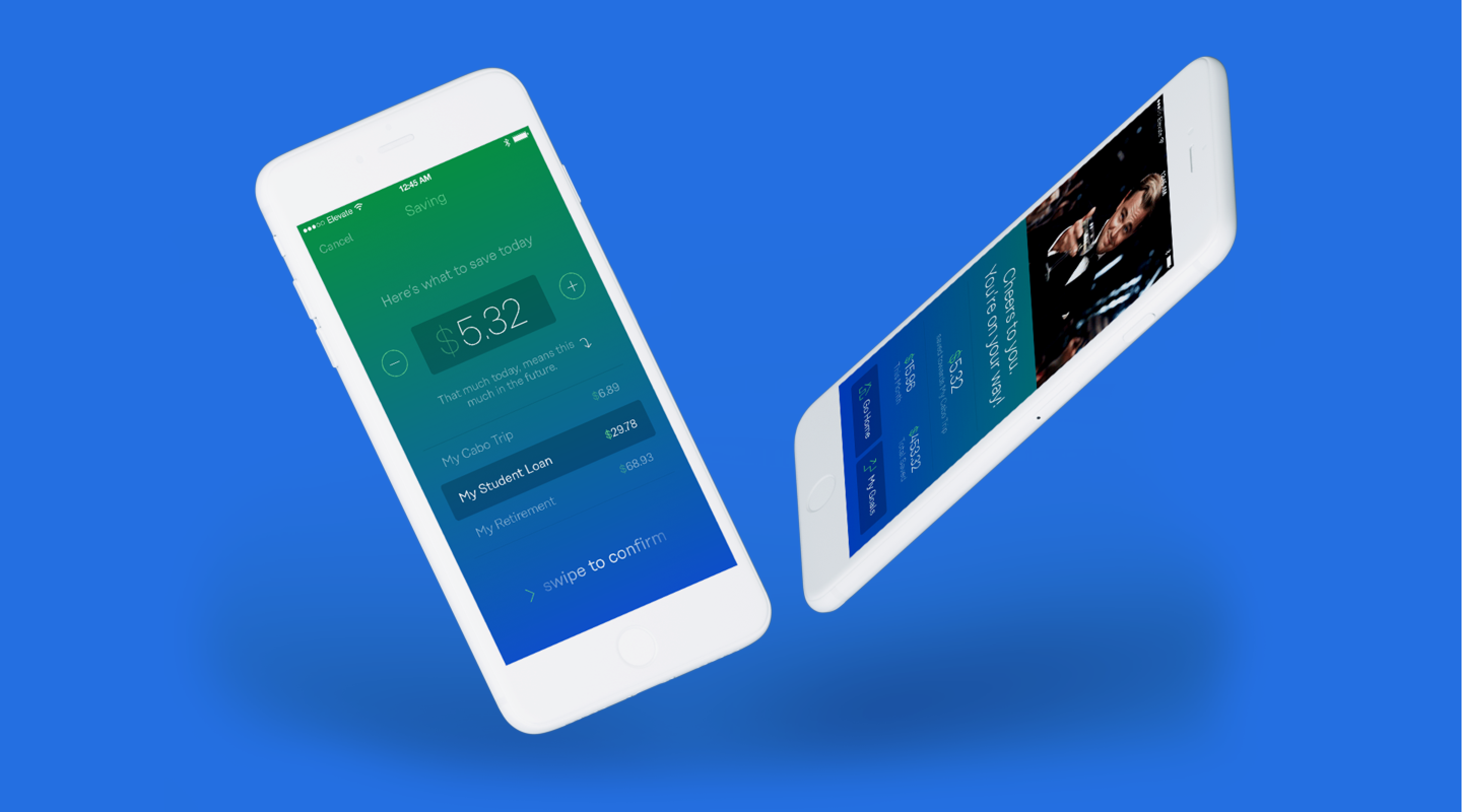 User Experience
We started with the user and architected the experience around their needs.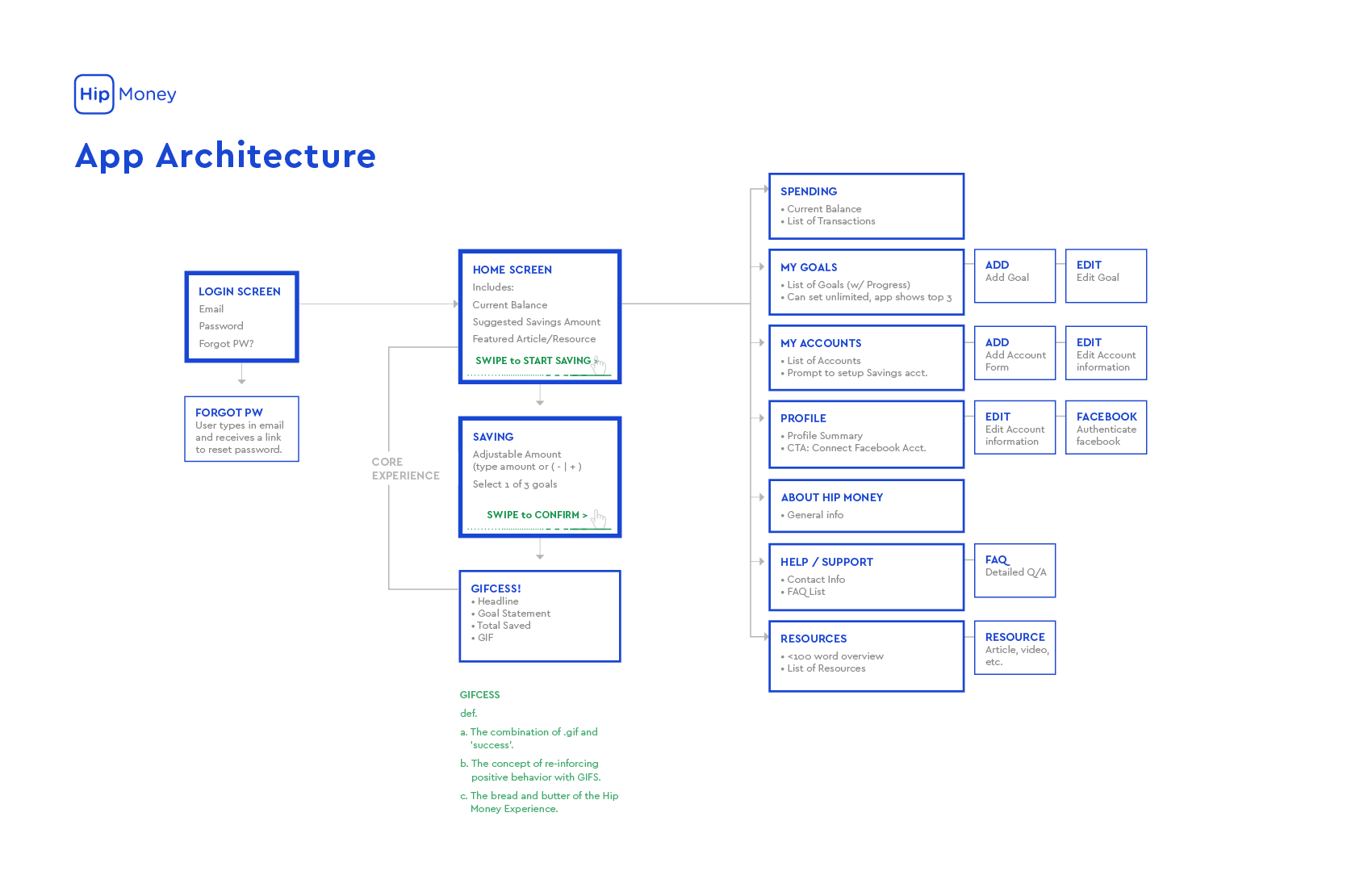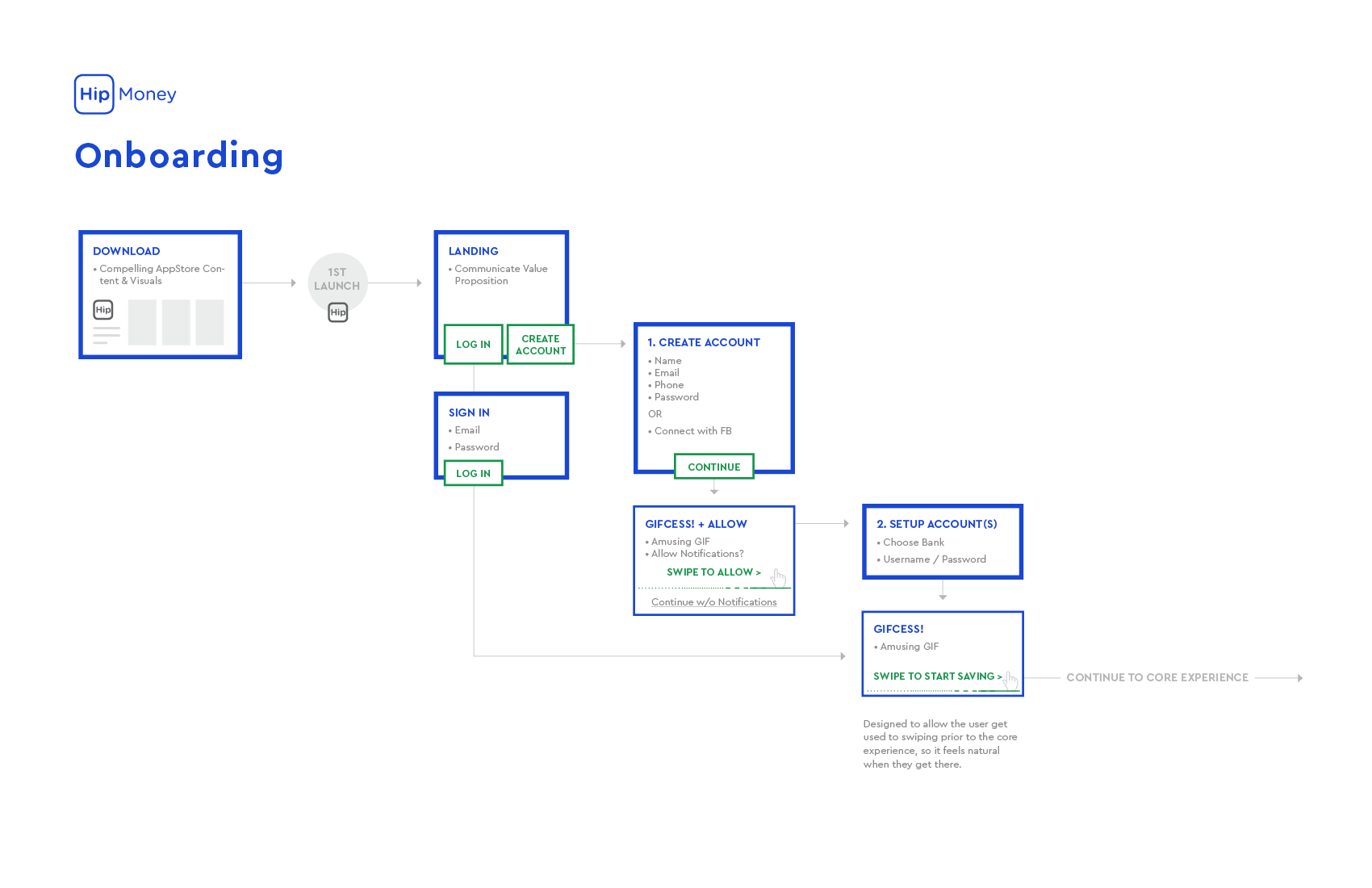 Wireframes
We wireframed the entire app to gain feedback from stakeholders and potential users.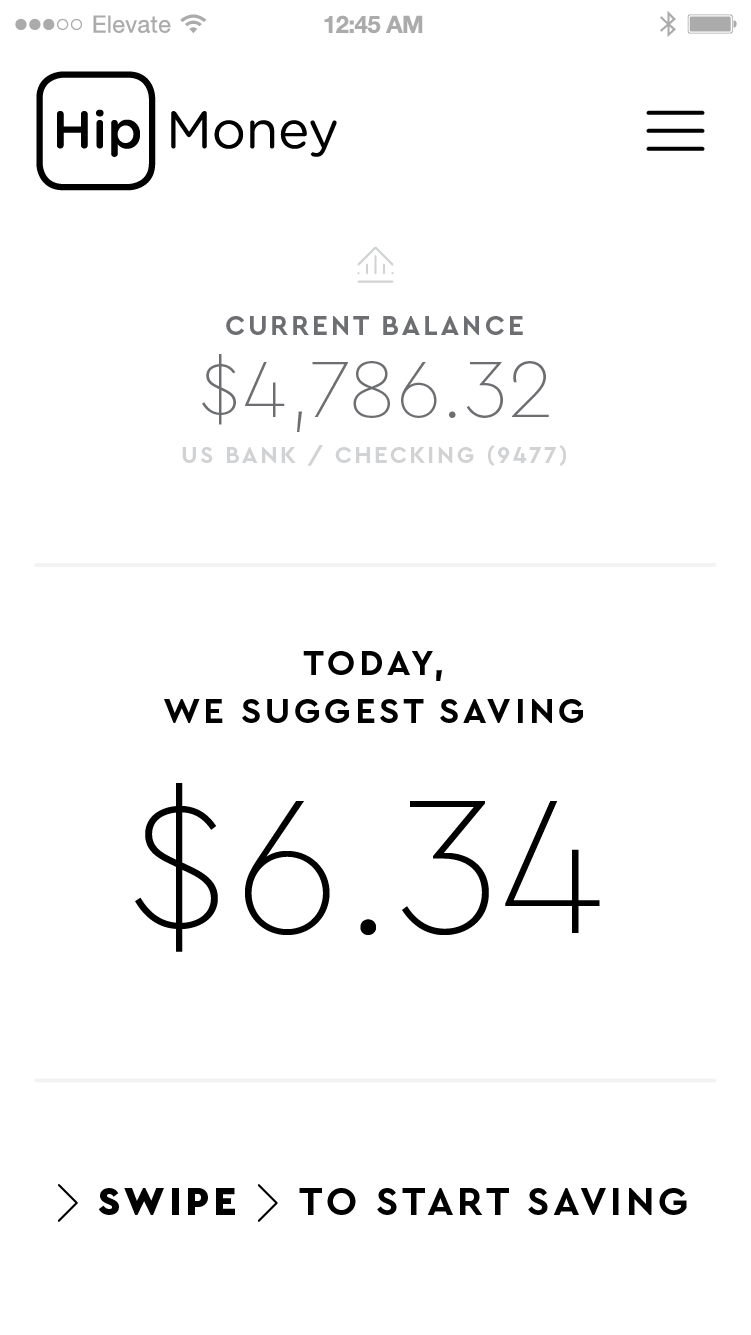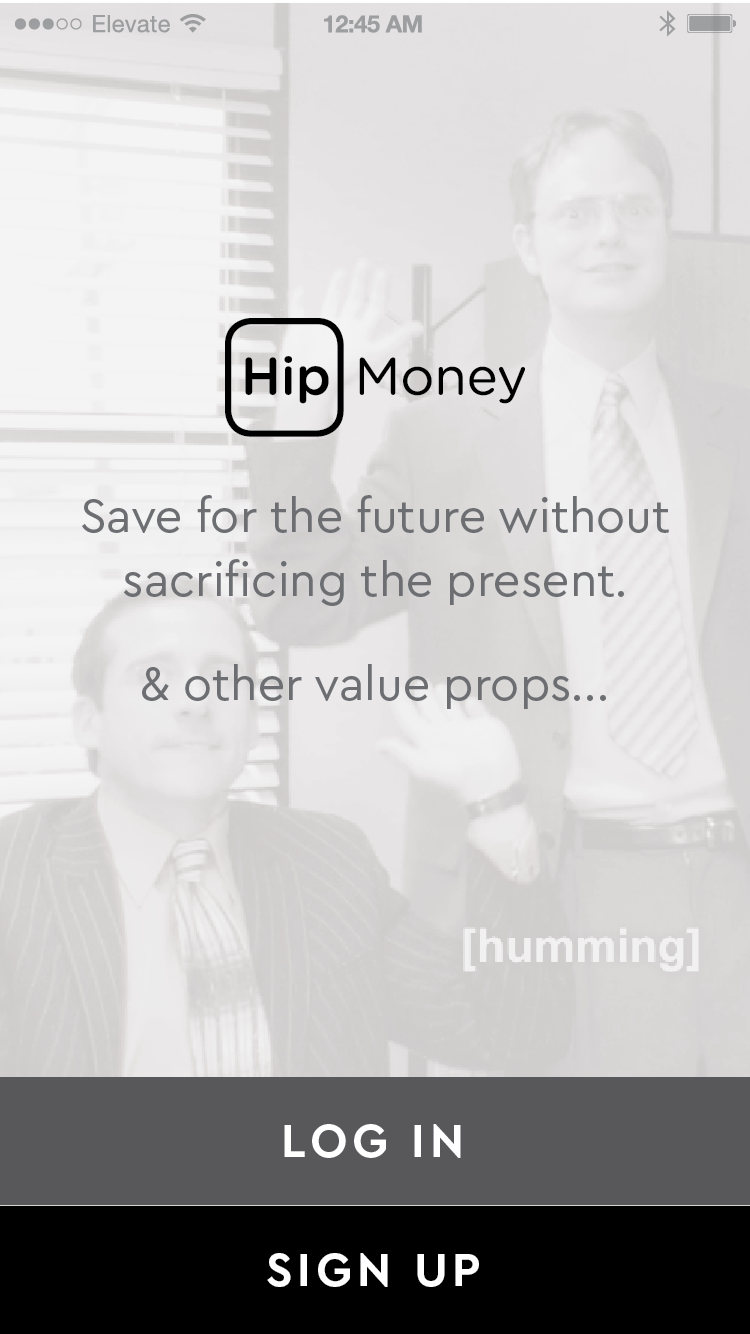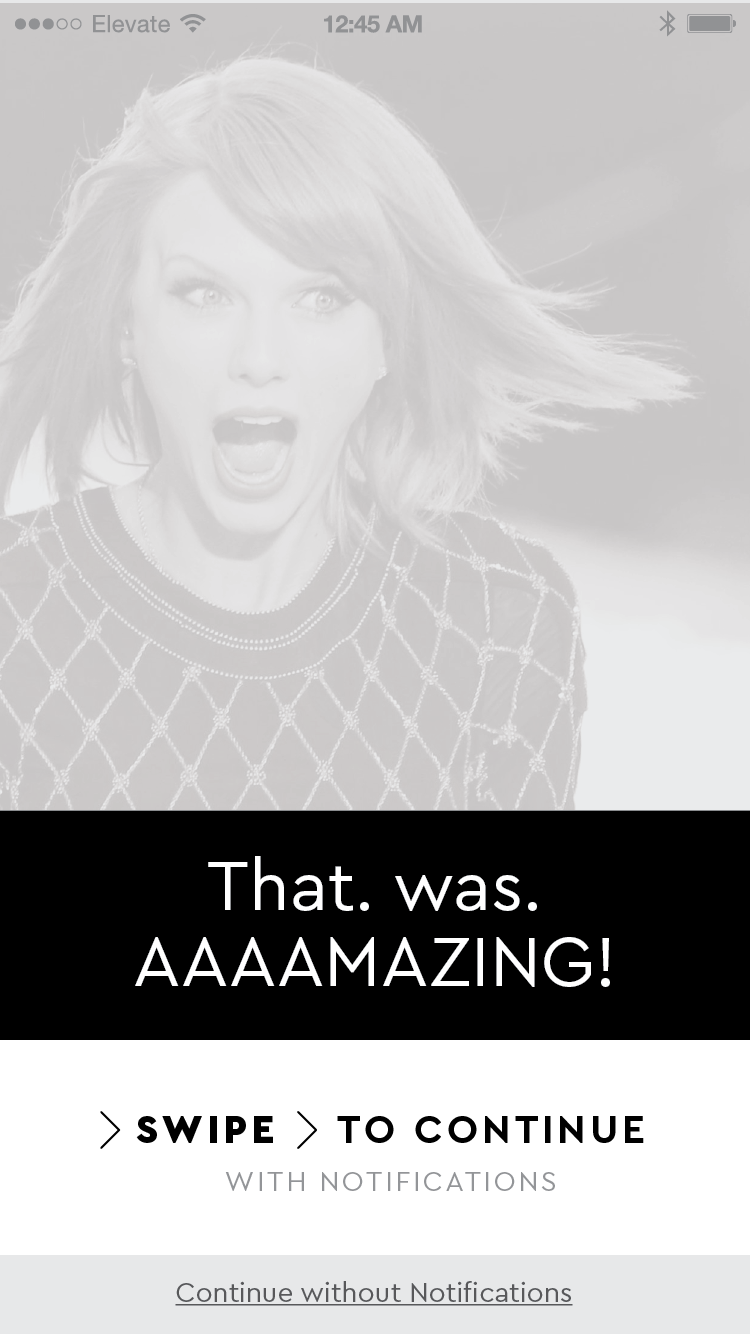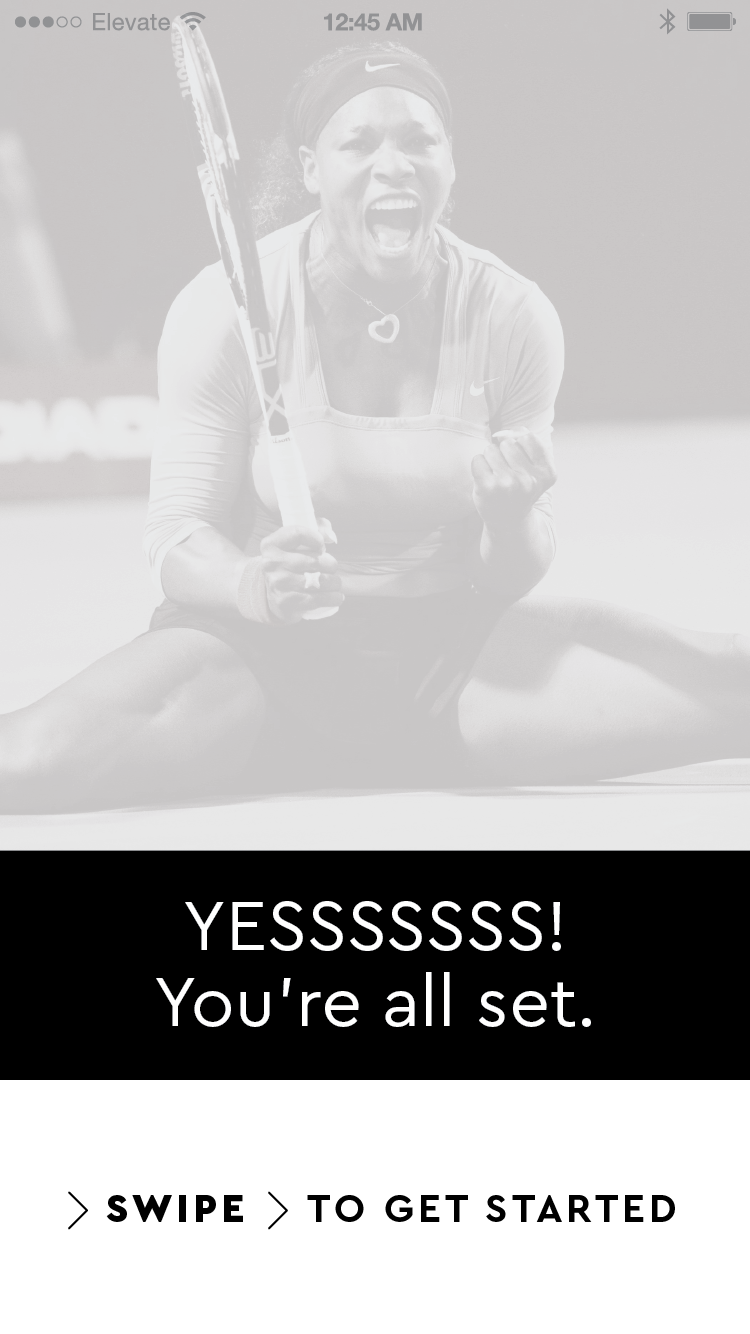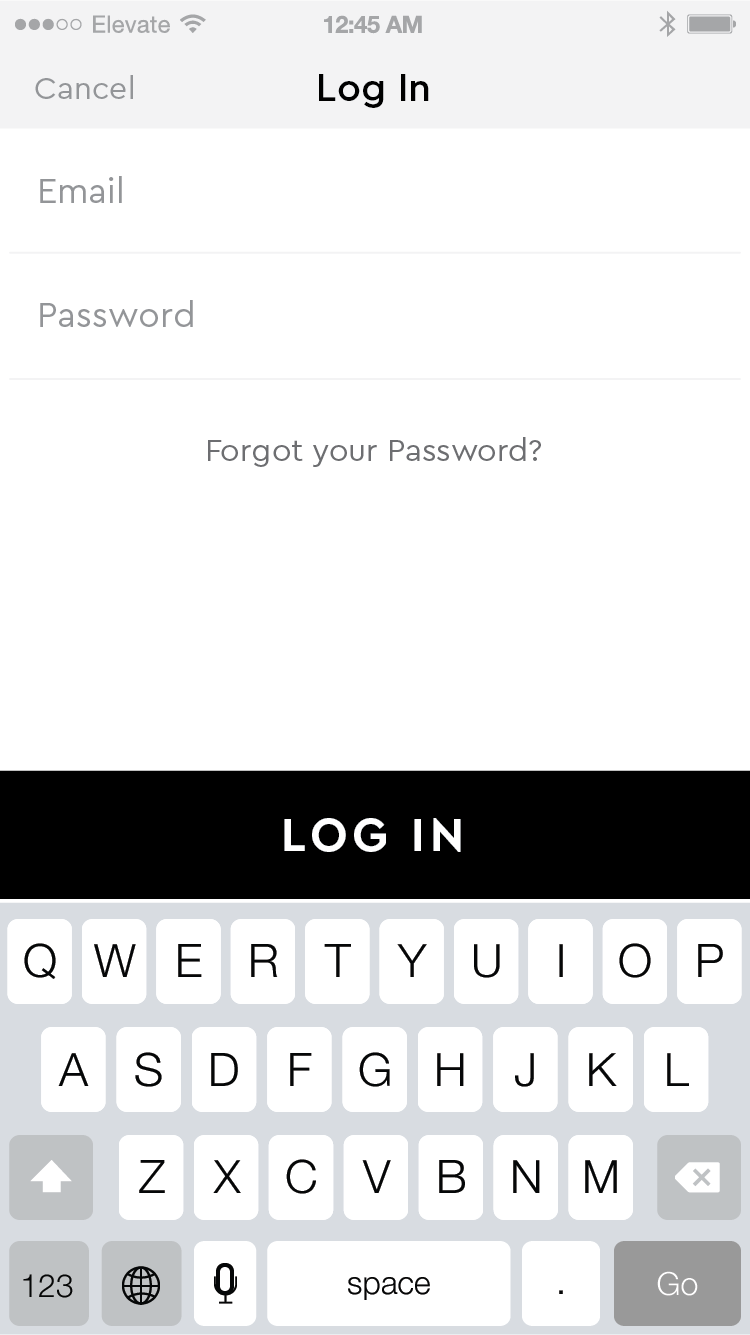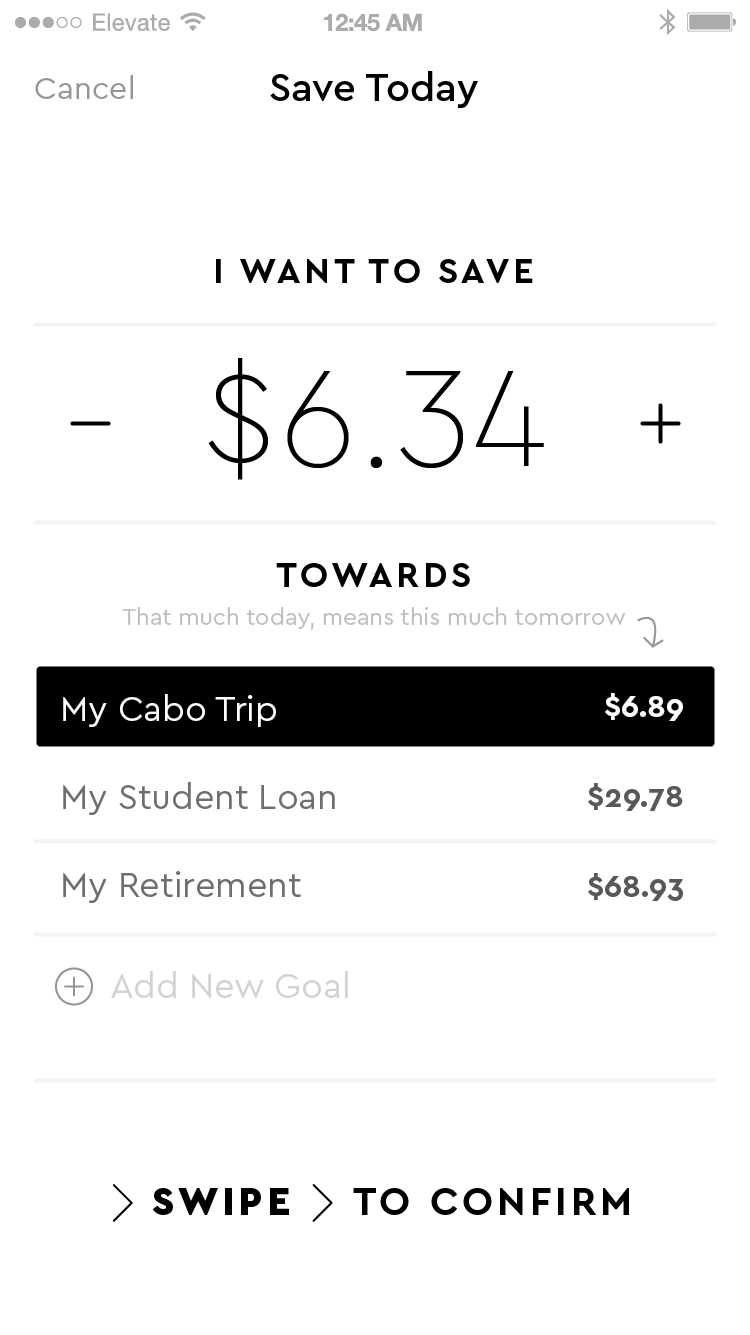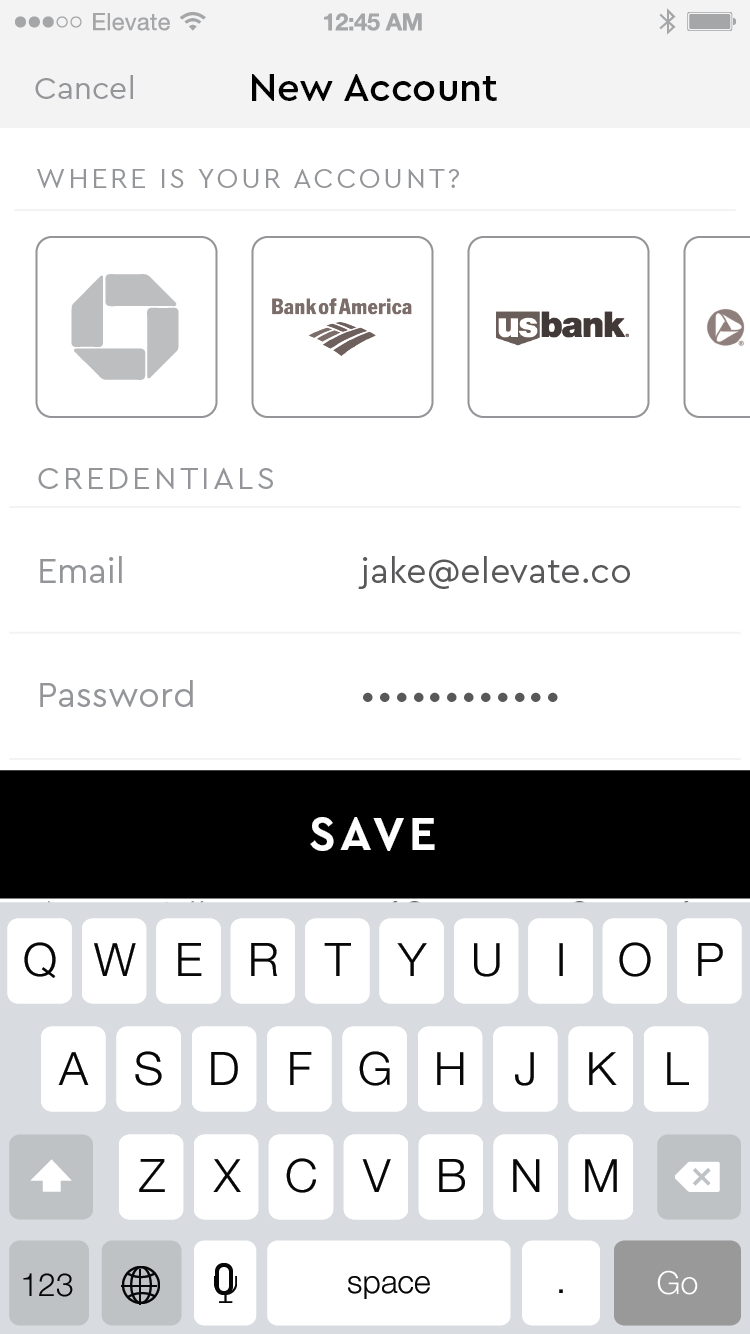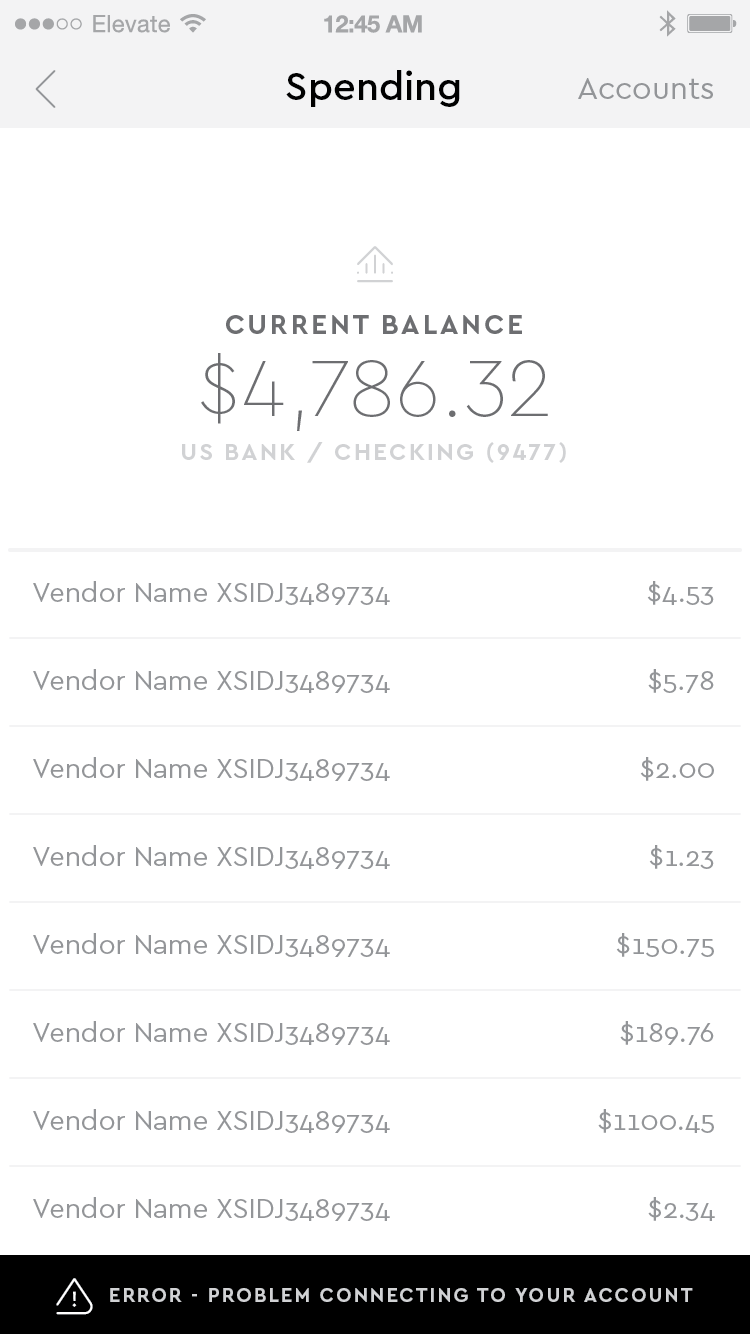 Design Direction
The client had an existing prototype out in the market and they really liked the look of it. We proposed a color evolution along with these stylistic improvements. The color scheme was shot down and we reverted back to the original scheme.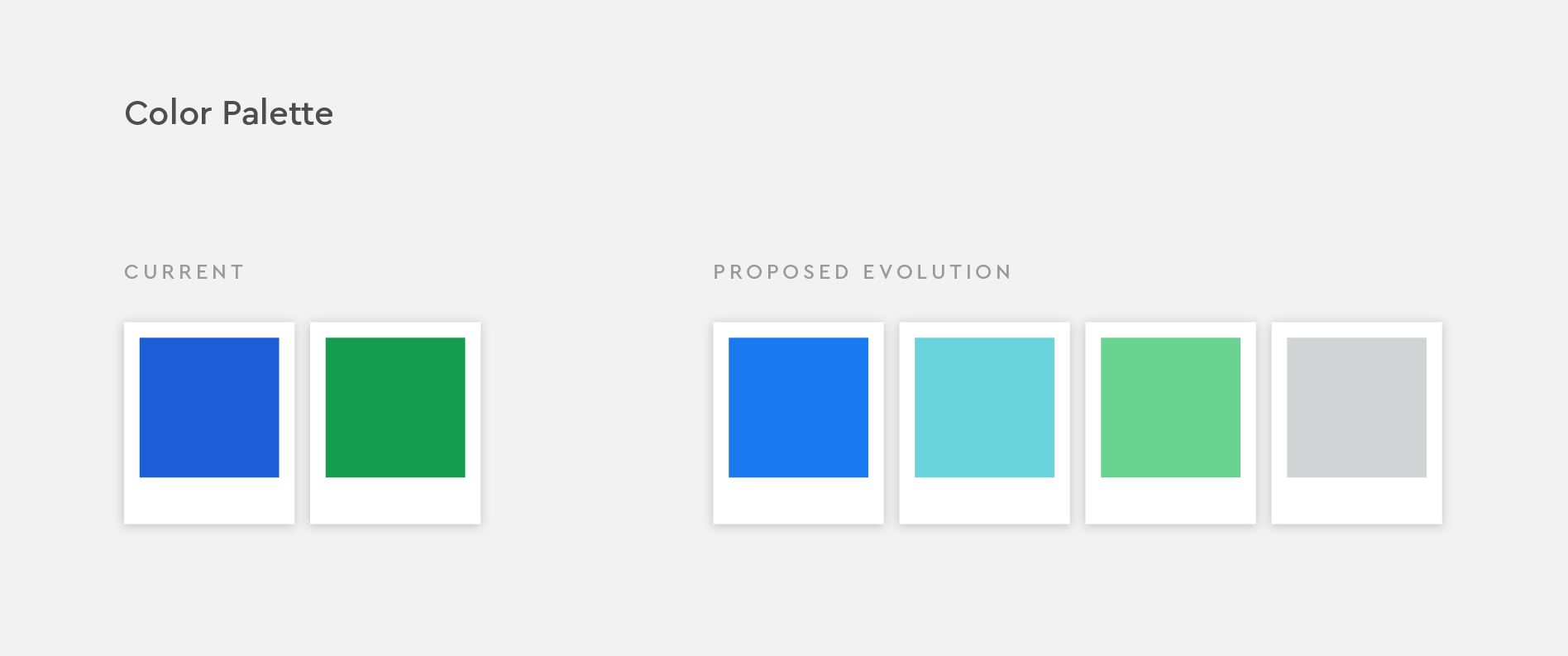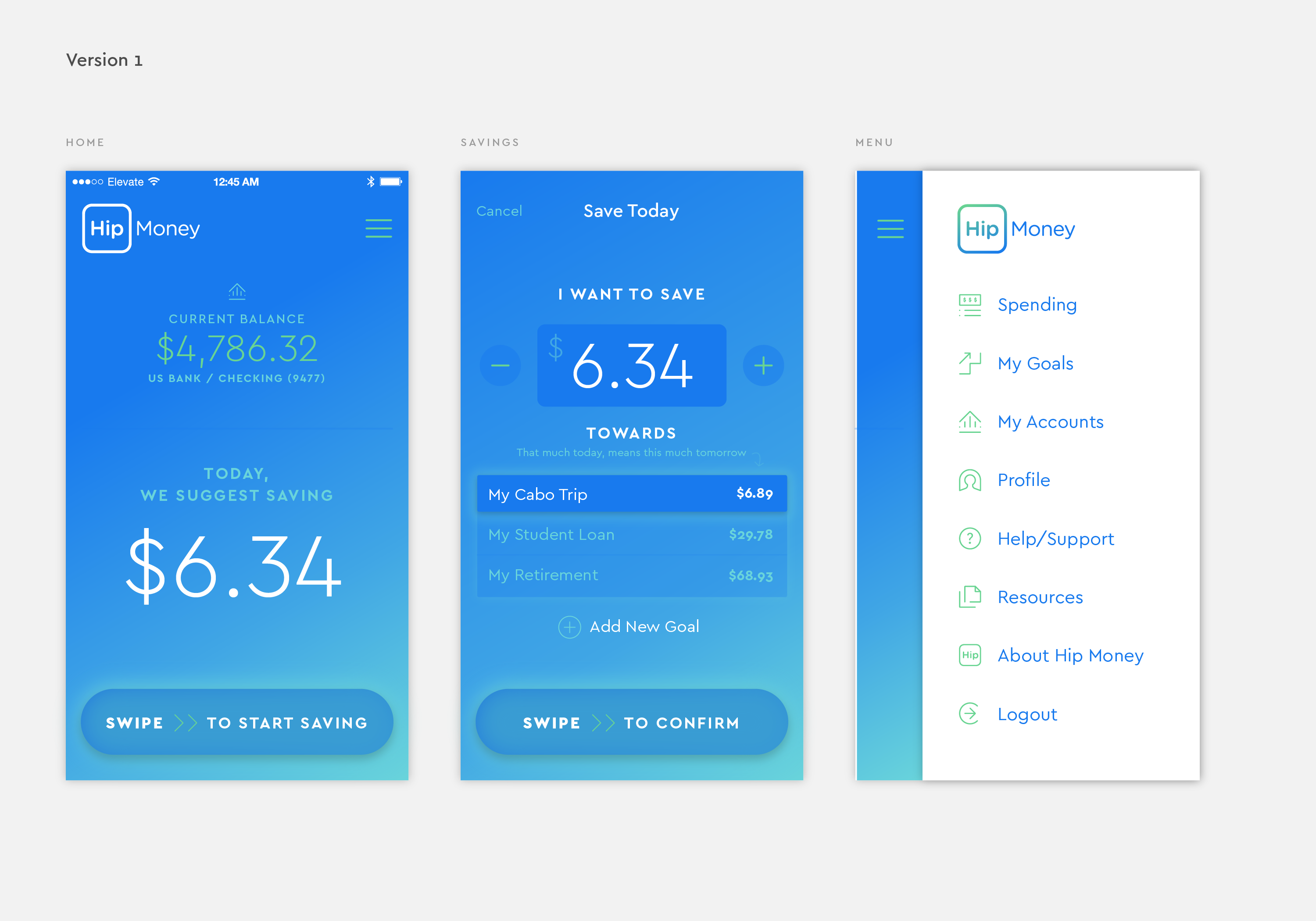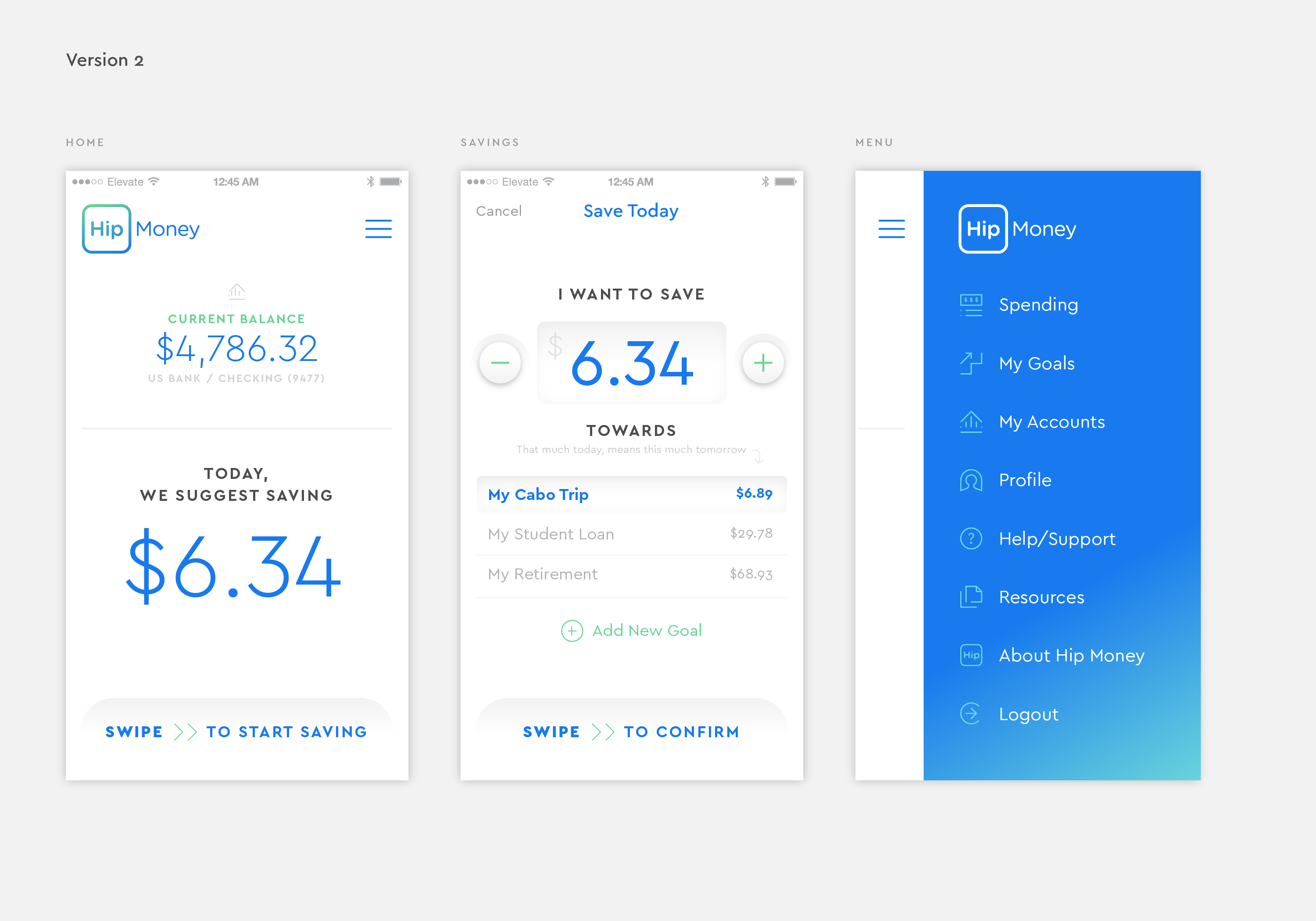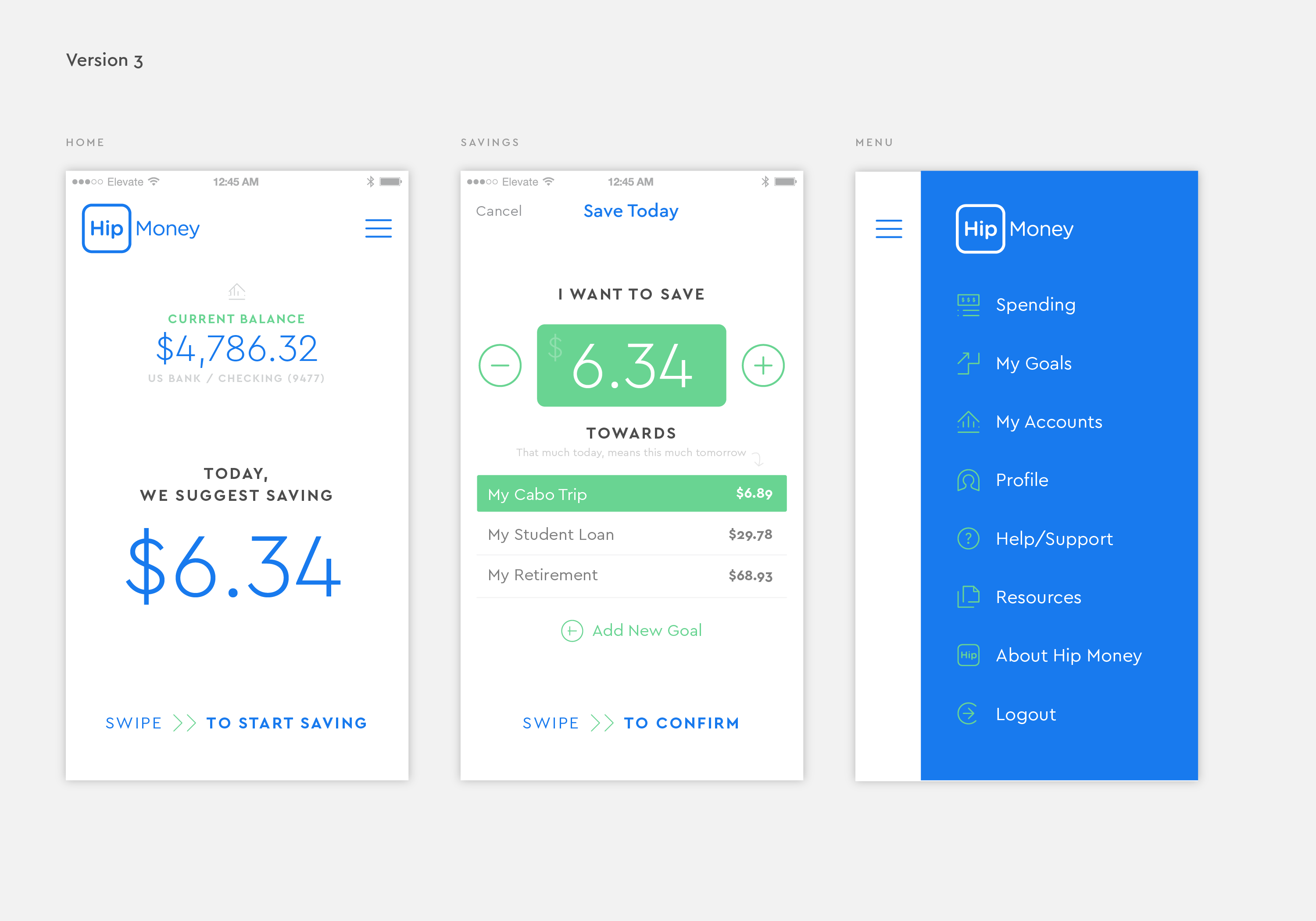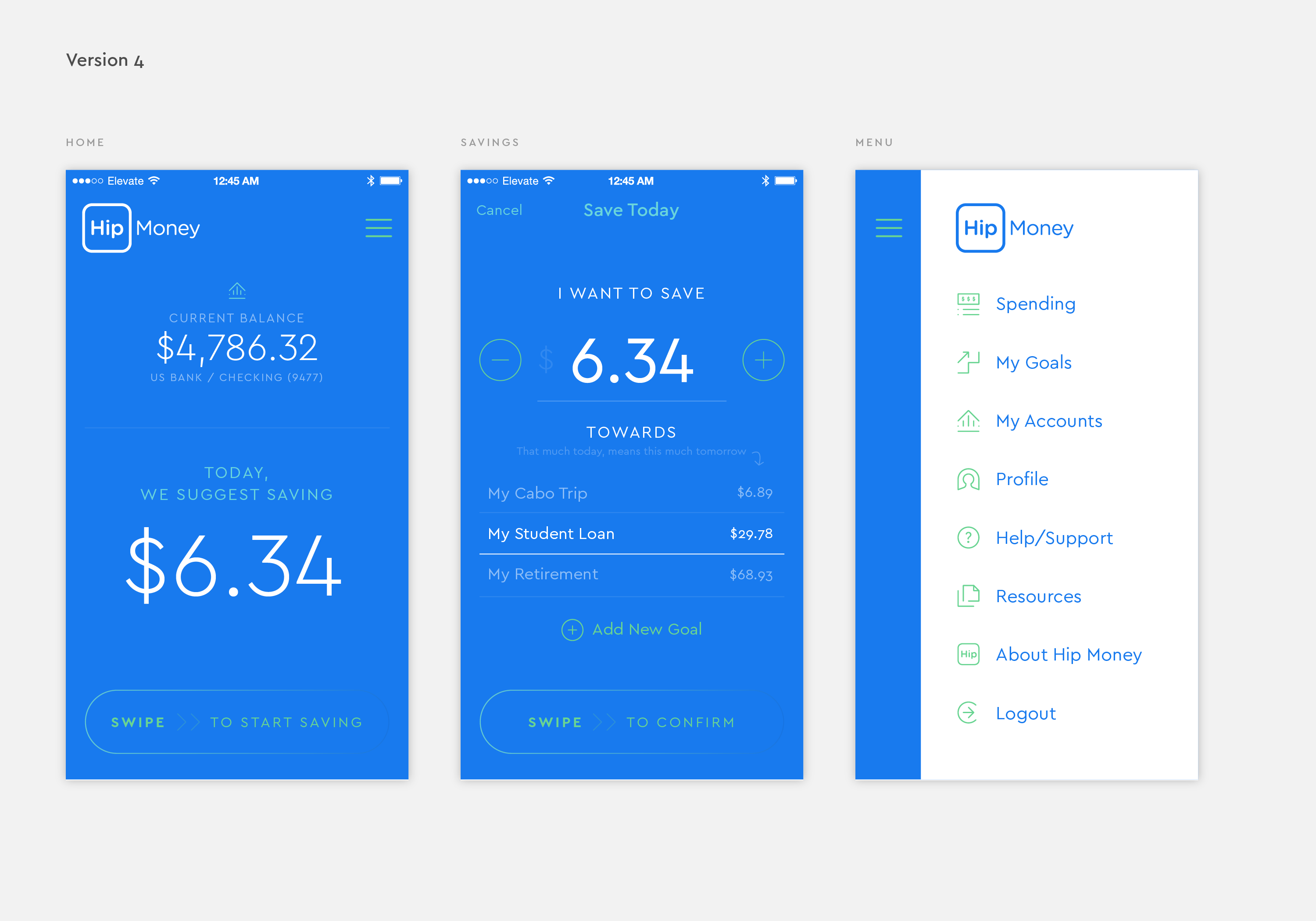 Iconography
We designed an icon set that was simple and ownable for the brand. UI Design
Based on the wireframes, We designed all of the app screens and wired them up using Invision.