Helping Doctors Transform the Future
Pattern
Pattern (Previously On Call Advisors) knew they were in need of a re-brand. They had a great company but were limited by their name and their existing unintentional brand. We collaborated with their 5-person leadership team to establish a strategic foundation for intentional brand building, re-name the company, and help them get the key points of their identity in place.
Roles & Responsibilties
Brand Strategy
Brand Identity
Website Design
Brand Messaging
Brand Guidelines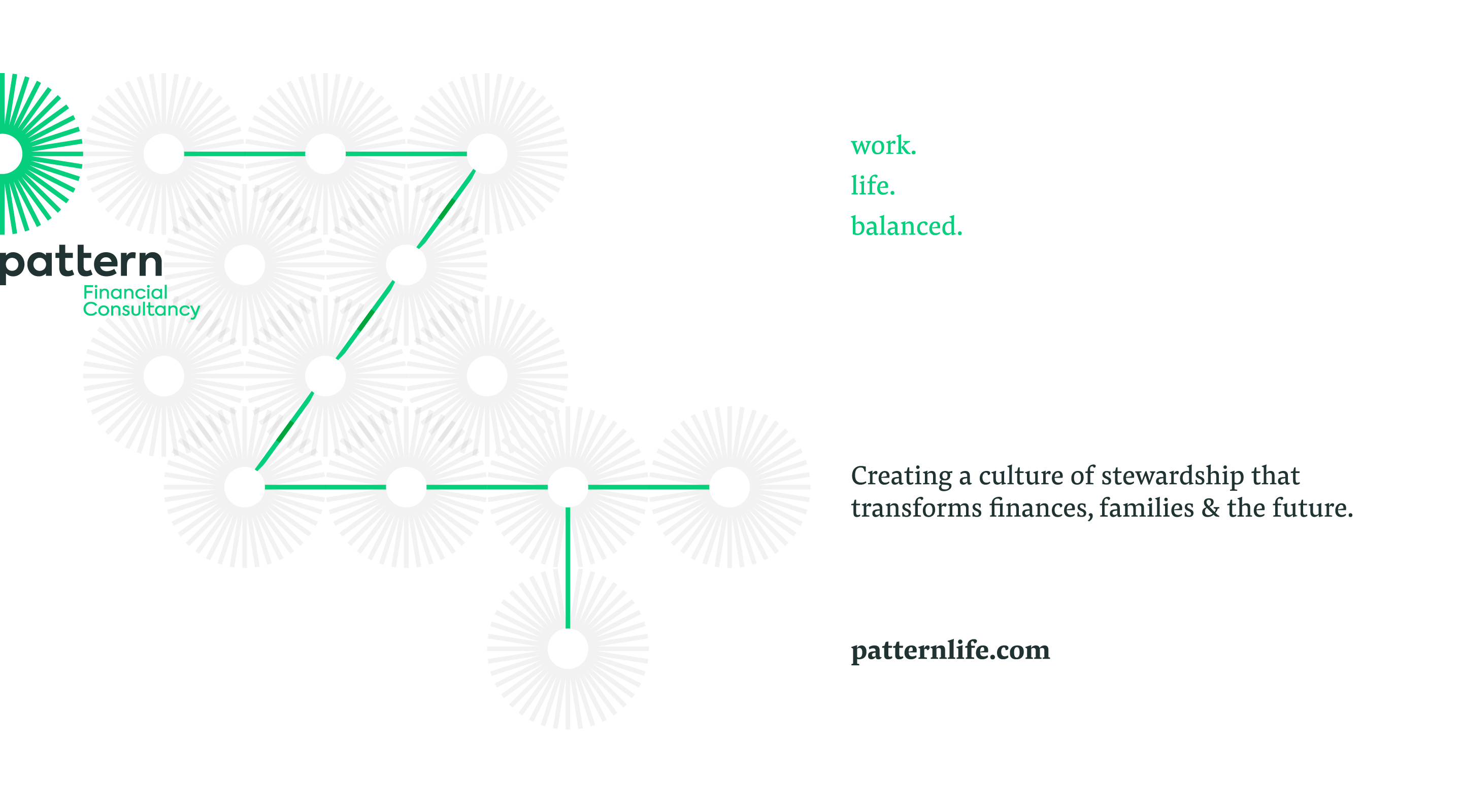 Starting with Strategy
We worked with company leadership to establish a clear vision for the future along with these strategic foundations:
Vision
A culture of stewardship that transforms finances, families and the future.
Purpose
We exist to prepare [Physicians] for [Life].
Attributes
Insightful, Proven, Relational, Innovative, Simplicity, Vibrant, Playfessional™
Positioning
We are the only financial consultancy that educates and empowers busy physicians who are in need of guidance in an era of information overload and financial irresponsibility.
Understanding the Audience
We worked to understand the customer from a brand and user perspective. We created personas of our primary audiences and wrote stories about them to paint a picture of what their life is like and how Pattern makes it better.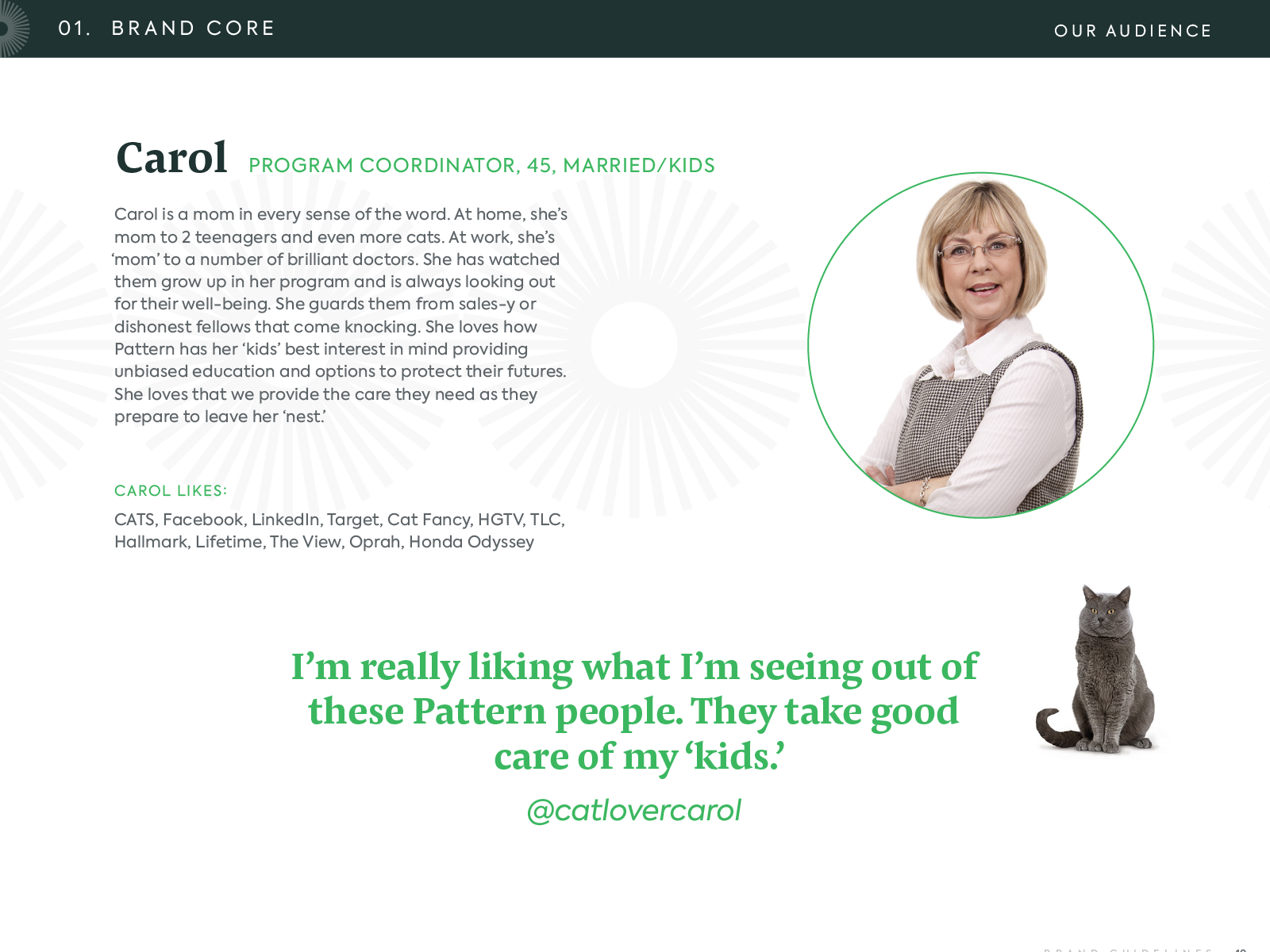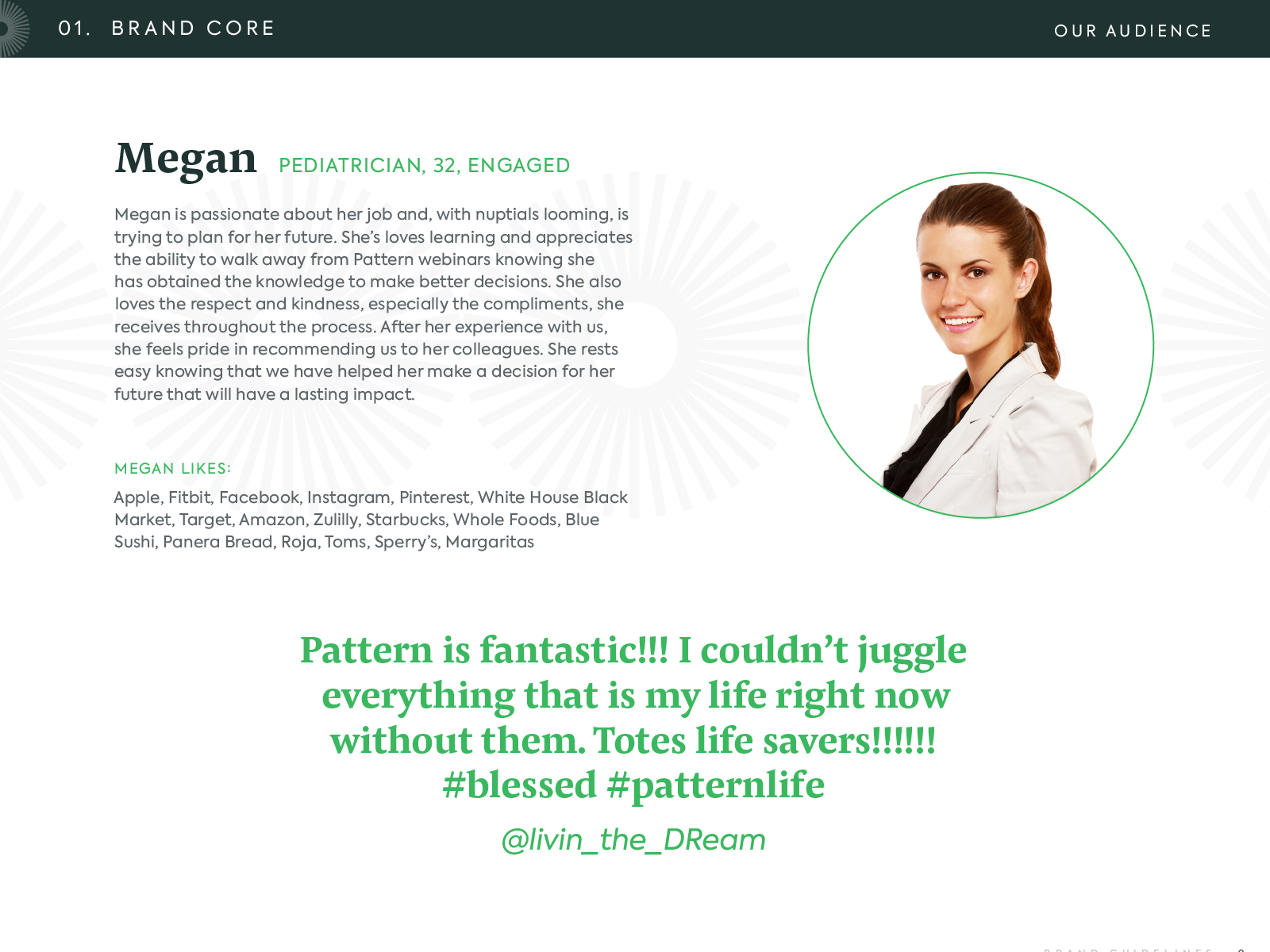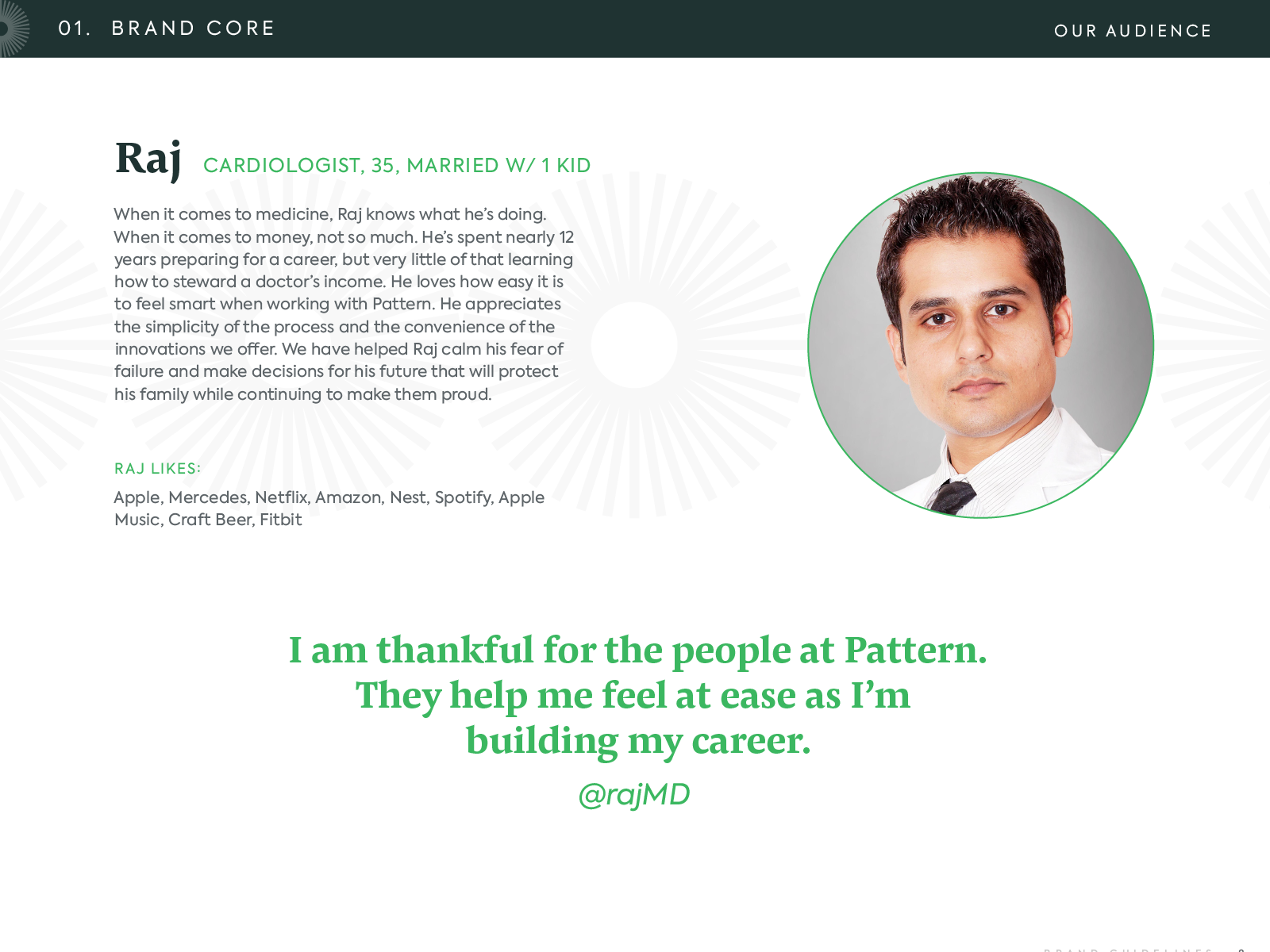 Naming
We took the leadership through our naming process to find the right name, with the right domain availability that would appeal to the audience and best reflect the strategy.
Throughout multiple rounds of concepting and feedback, names were presented in various contexts and strategy was reviewed to determine the best fit.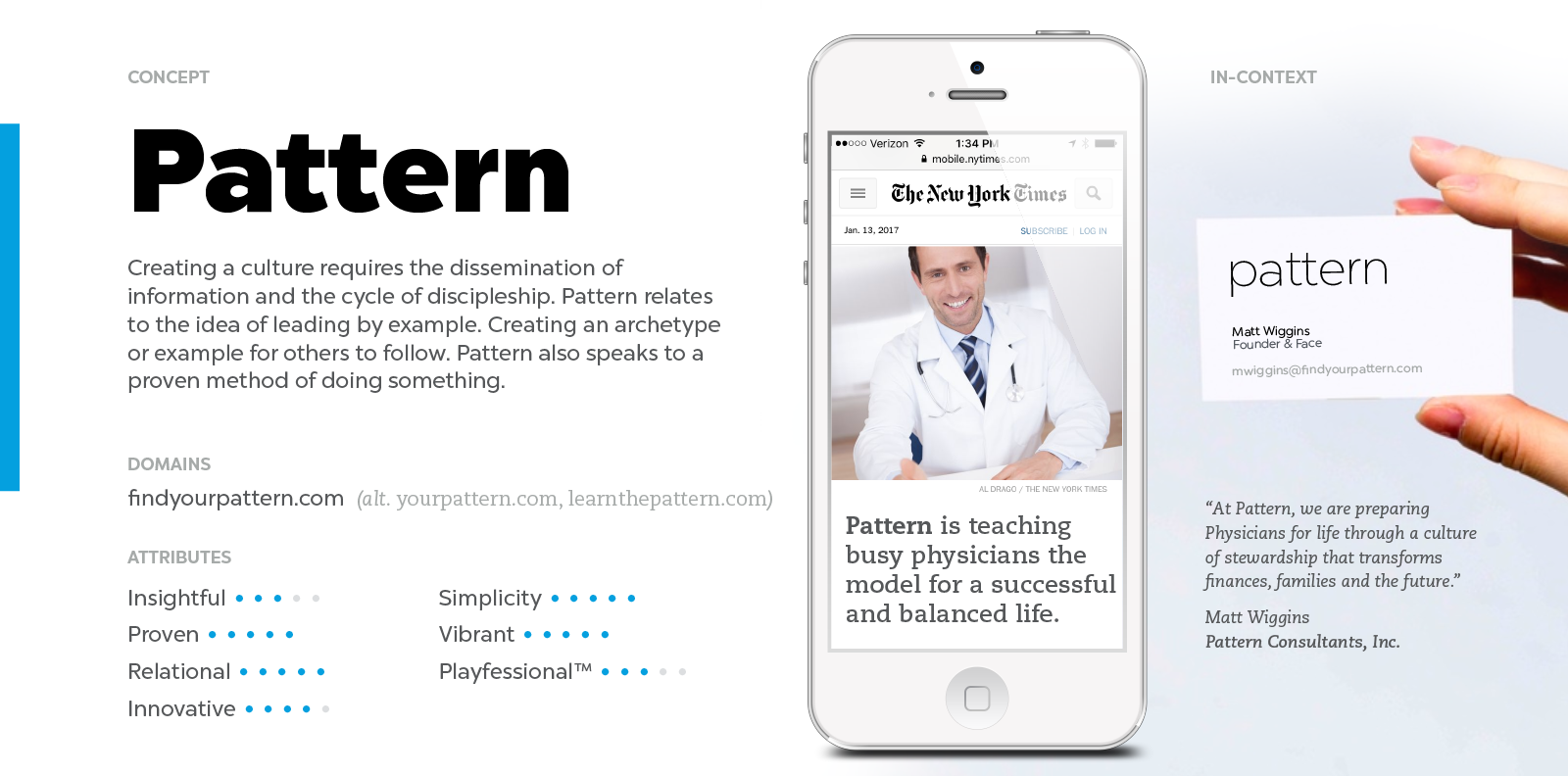 Messaging
To establish consistent patterns for communication, we worked with Pattern leadership to define their Brand Voice and a Story Framework. This helps them properly position the customer at the center of their messaging.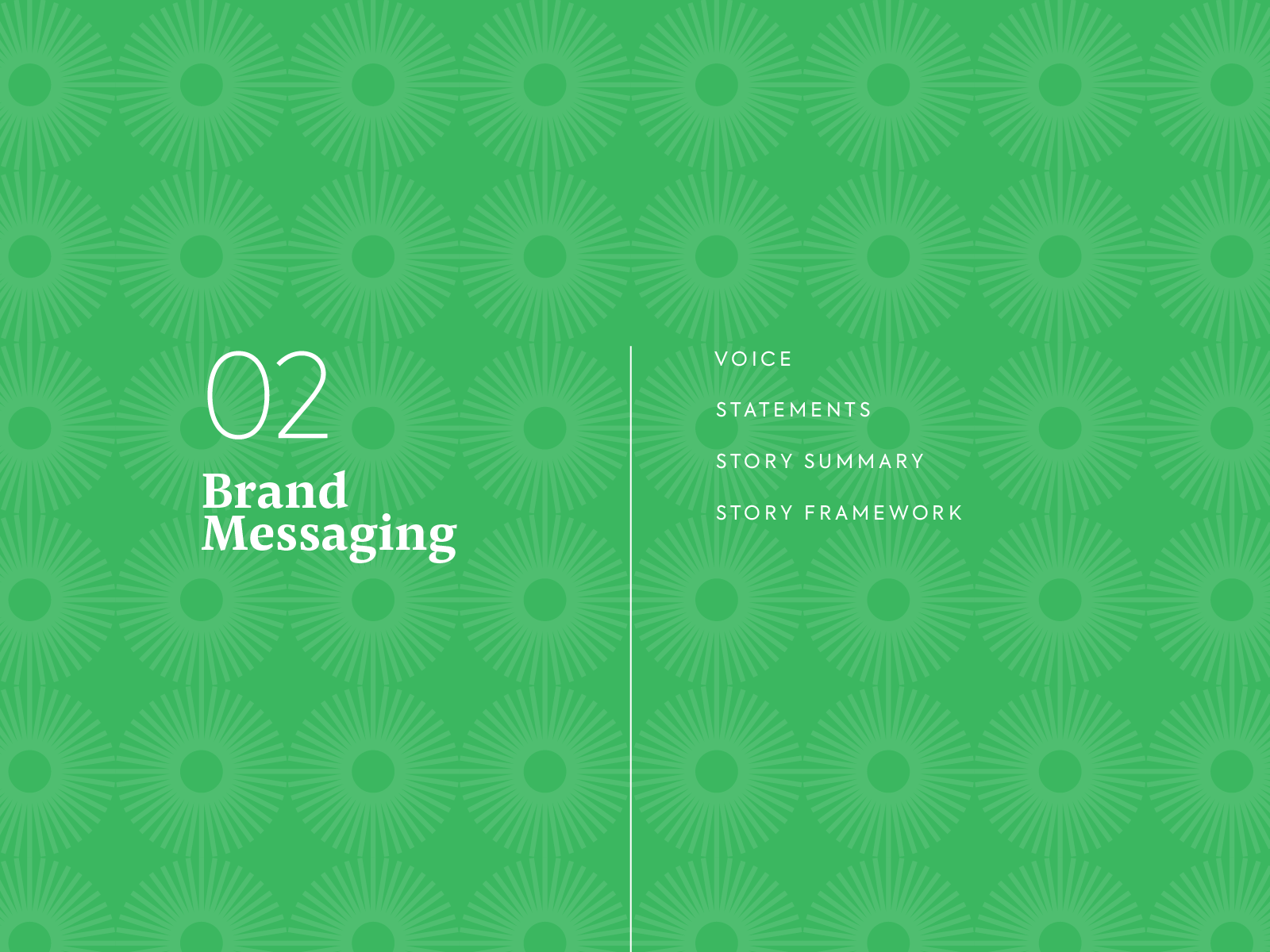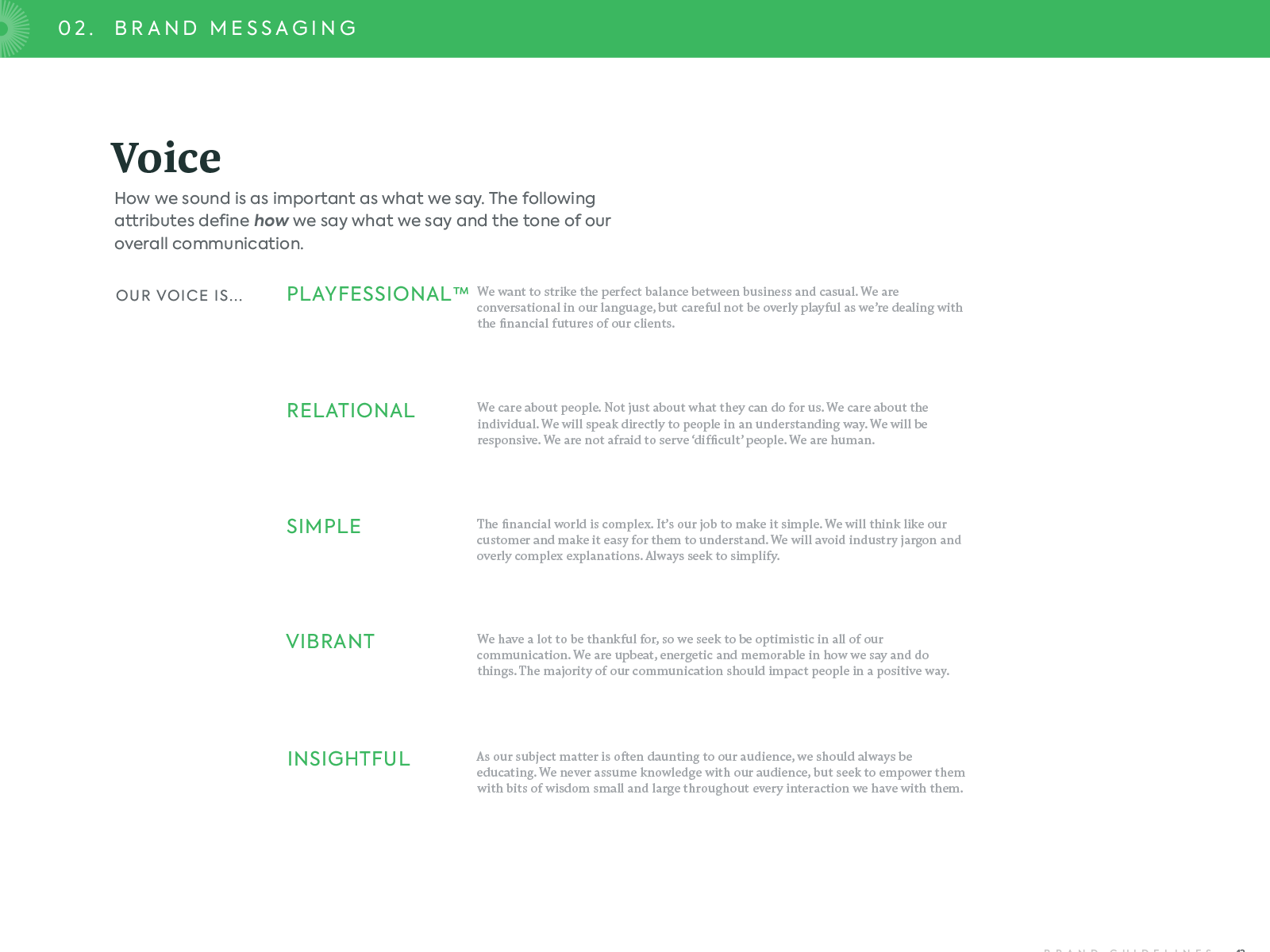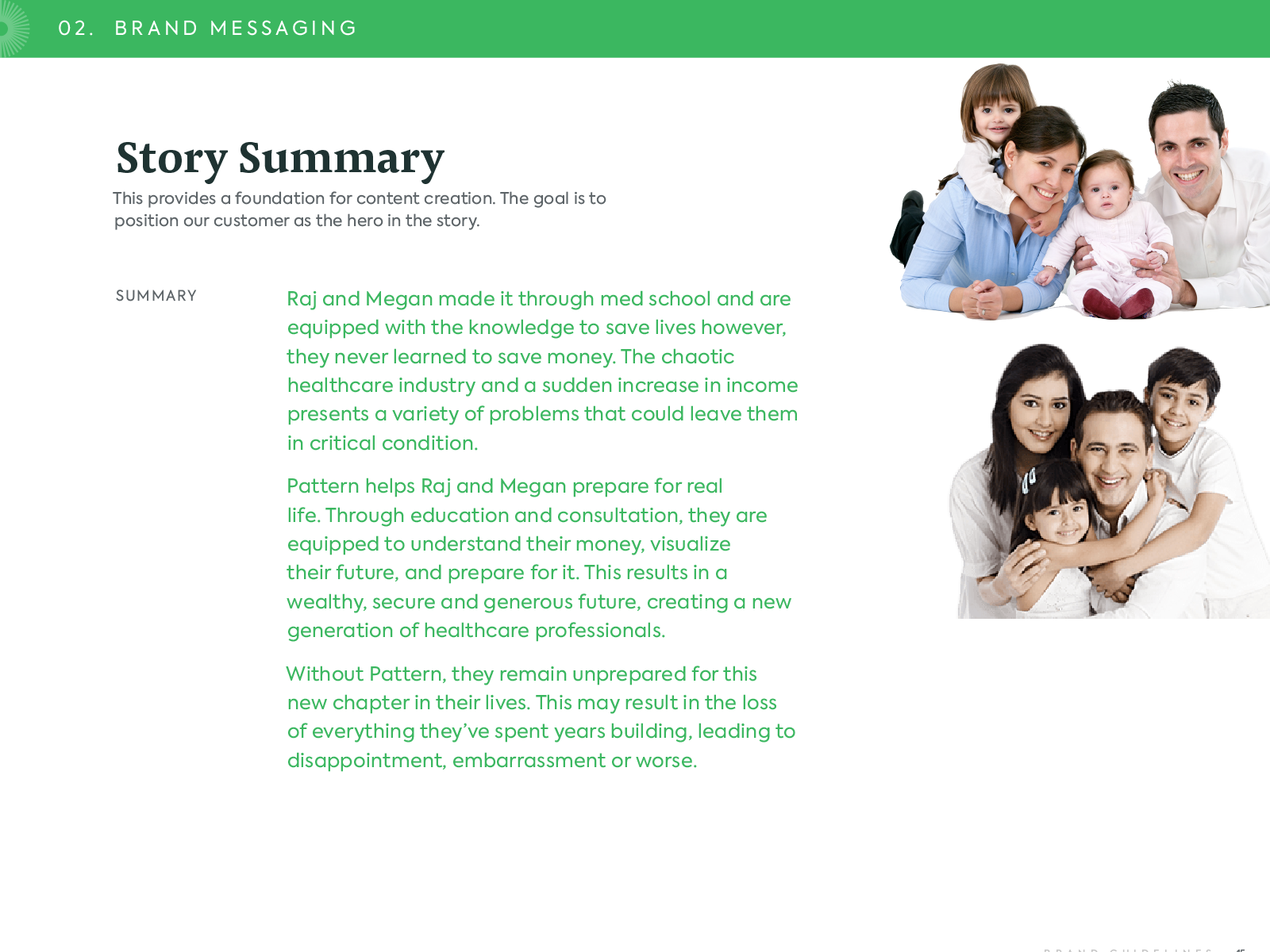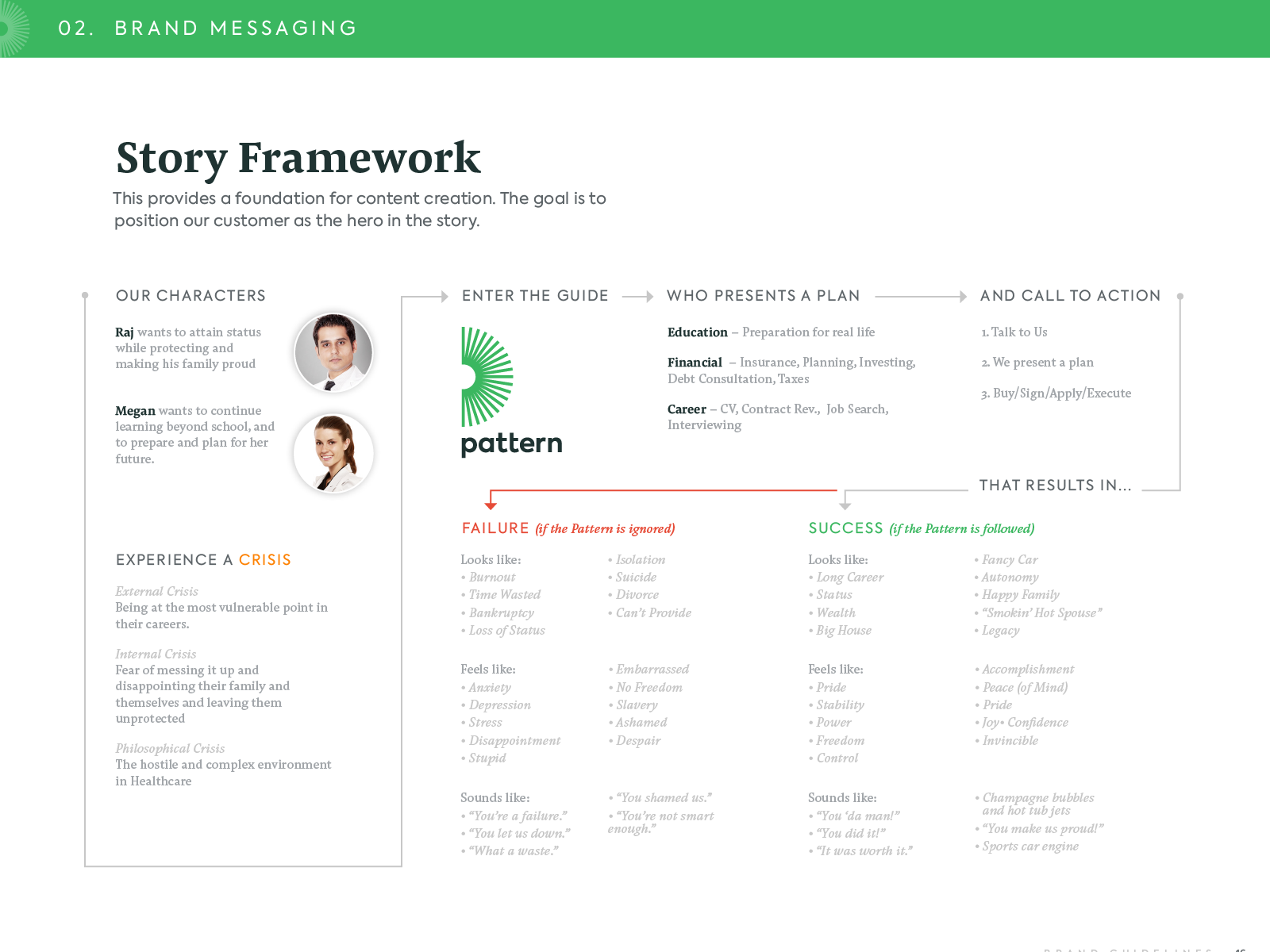 Brand Identity
With a new name and strategic foundation, we explored the visual identity for the Brand.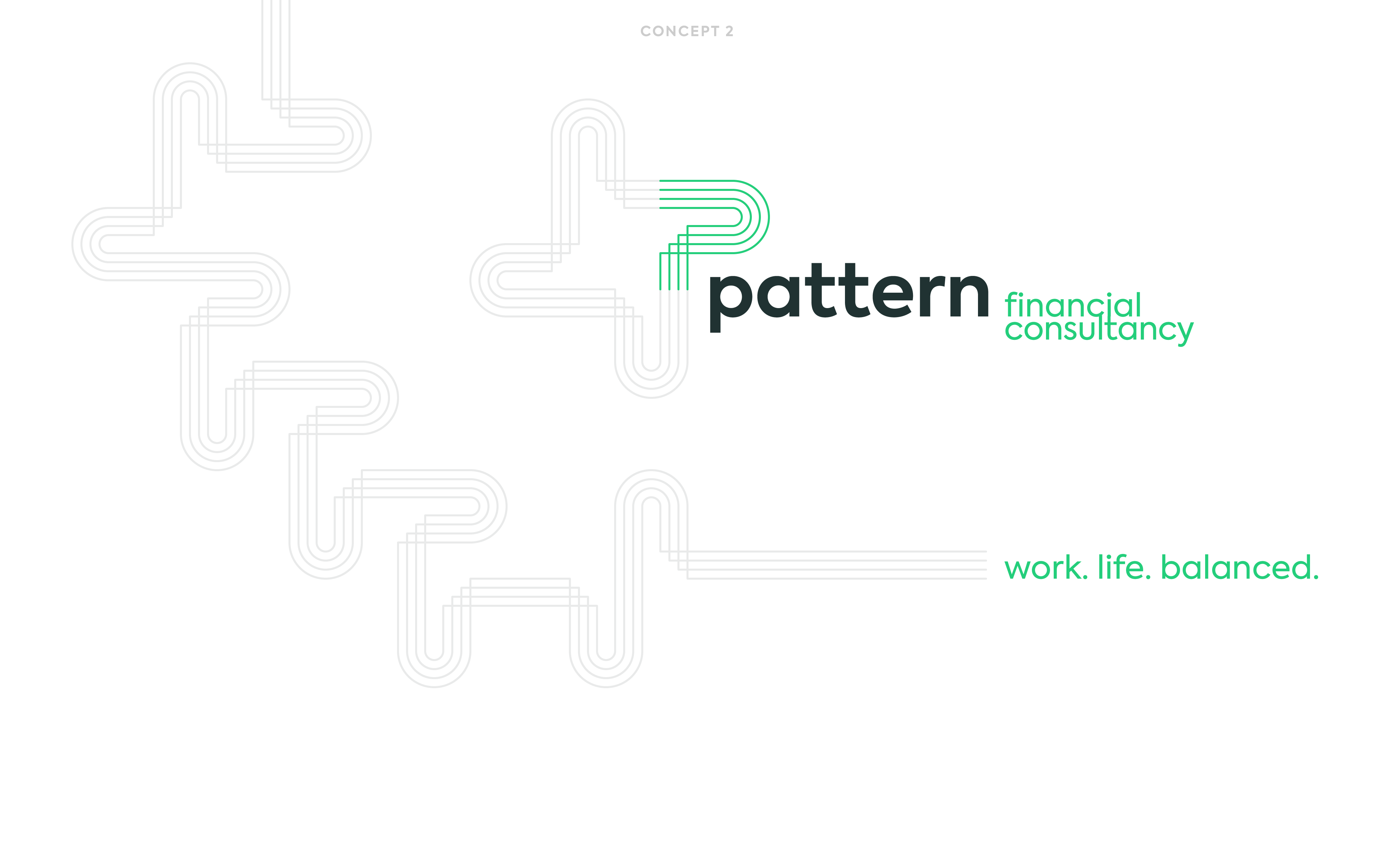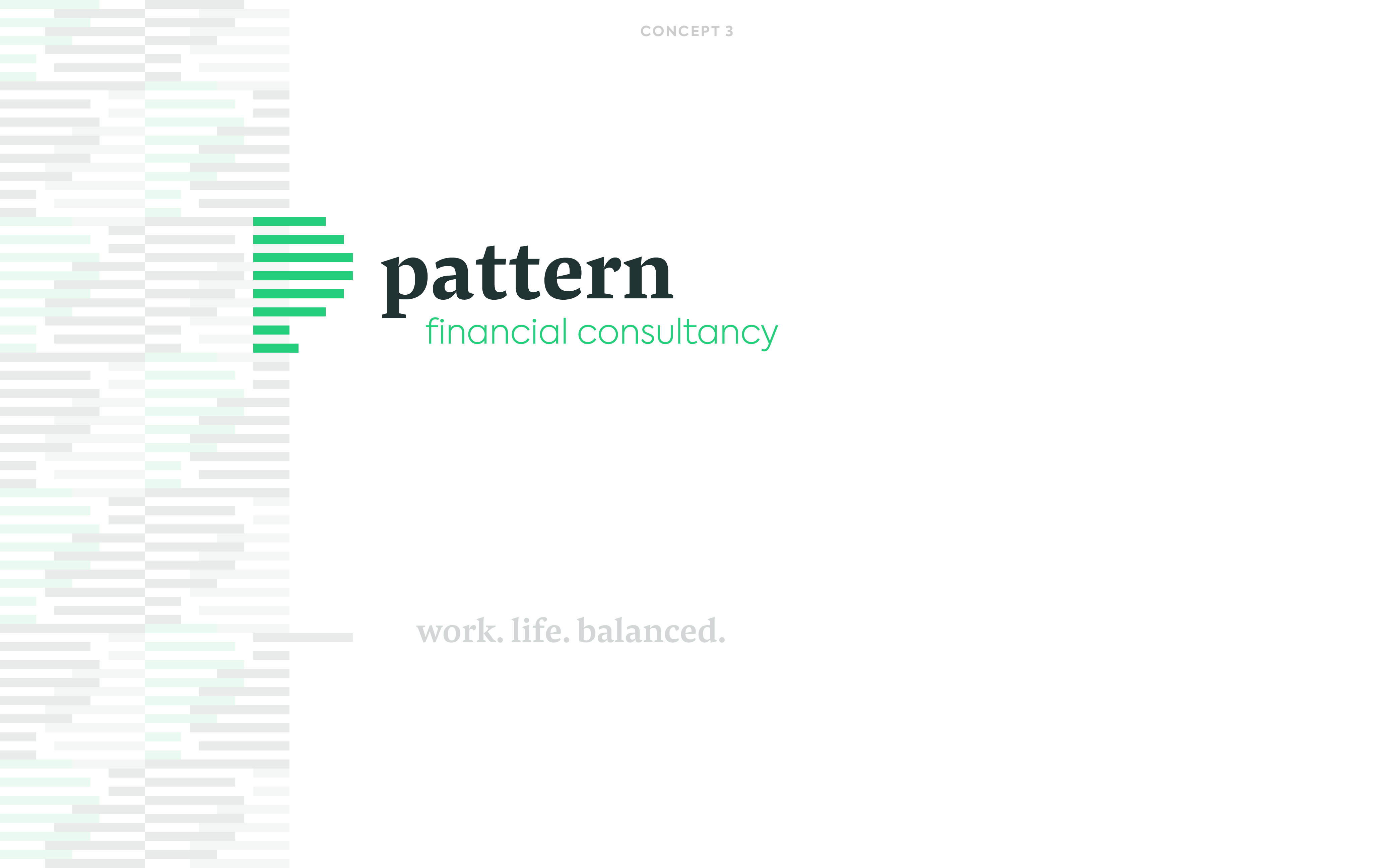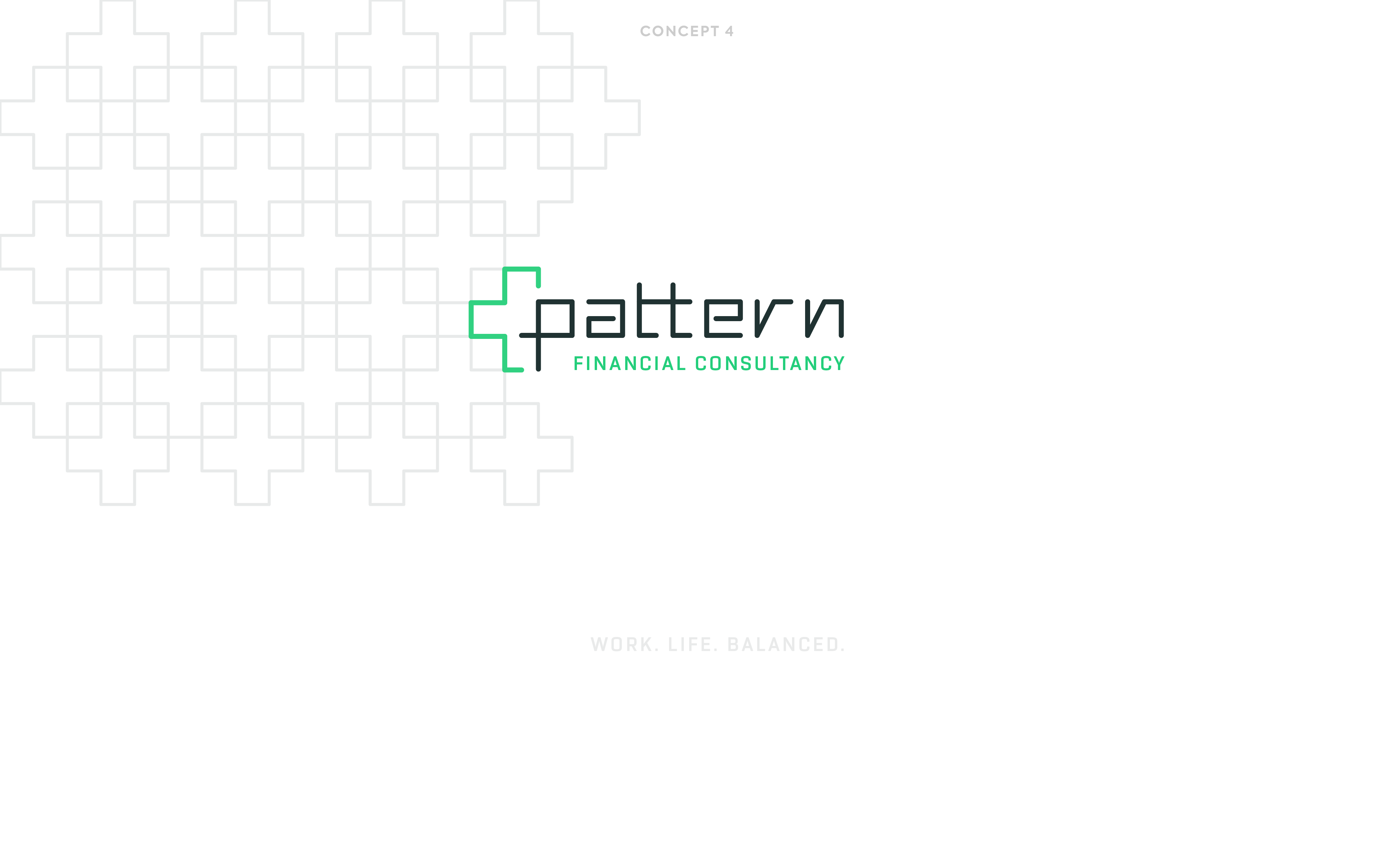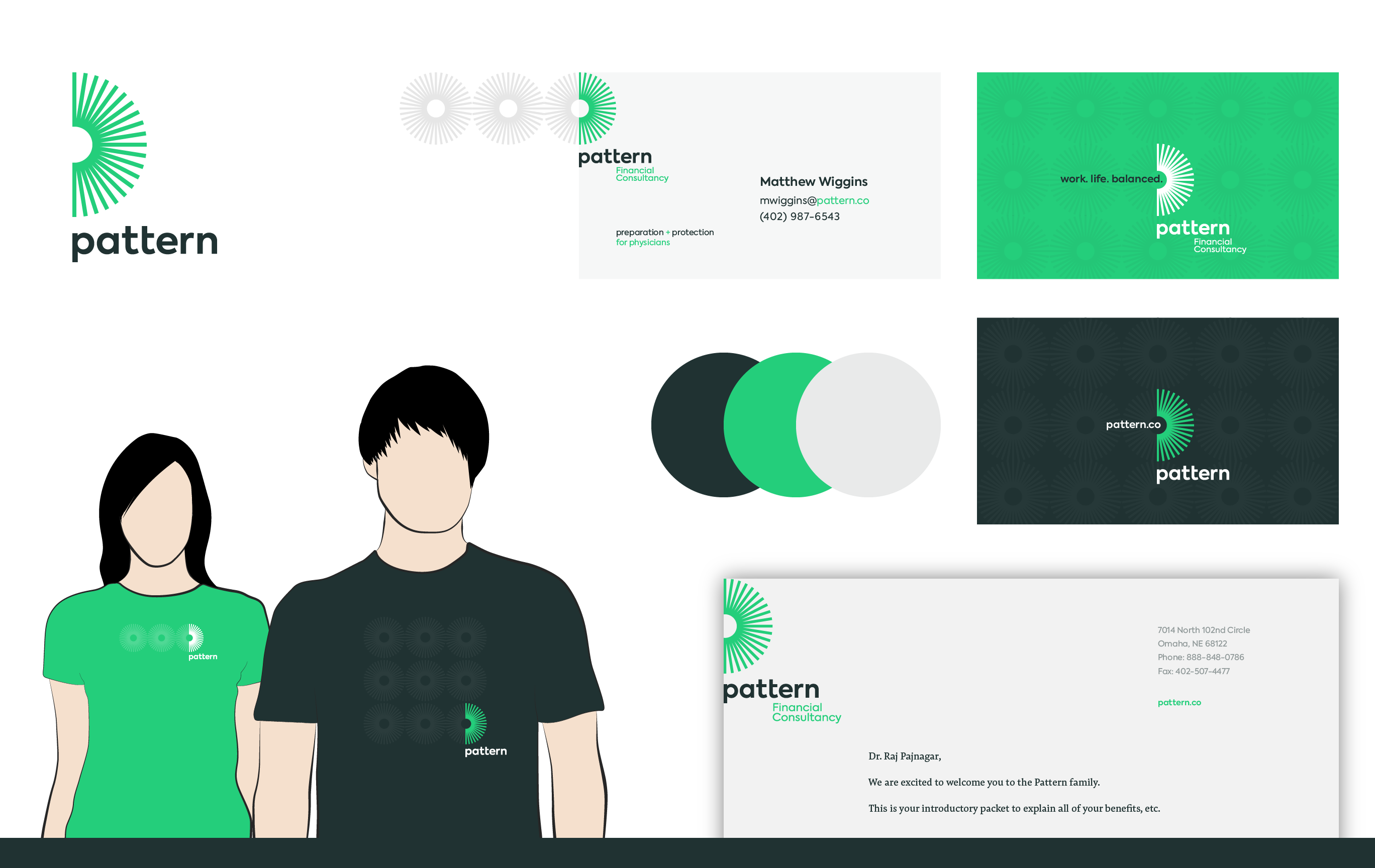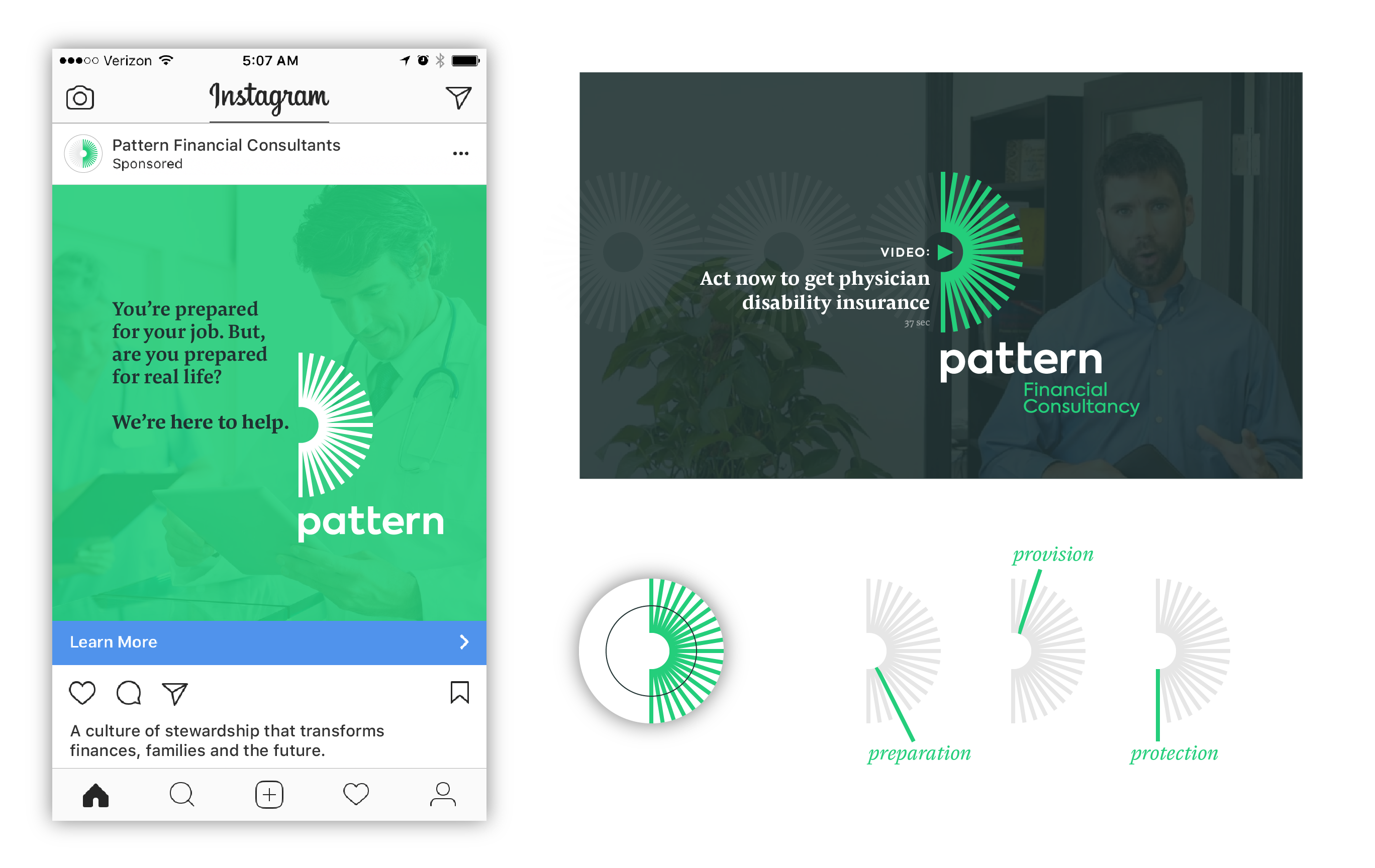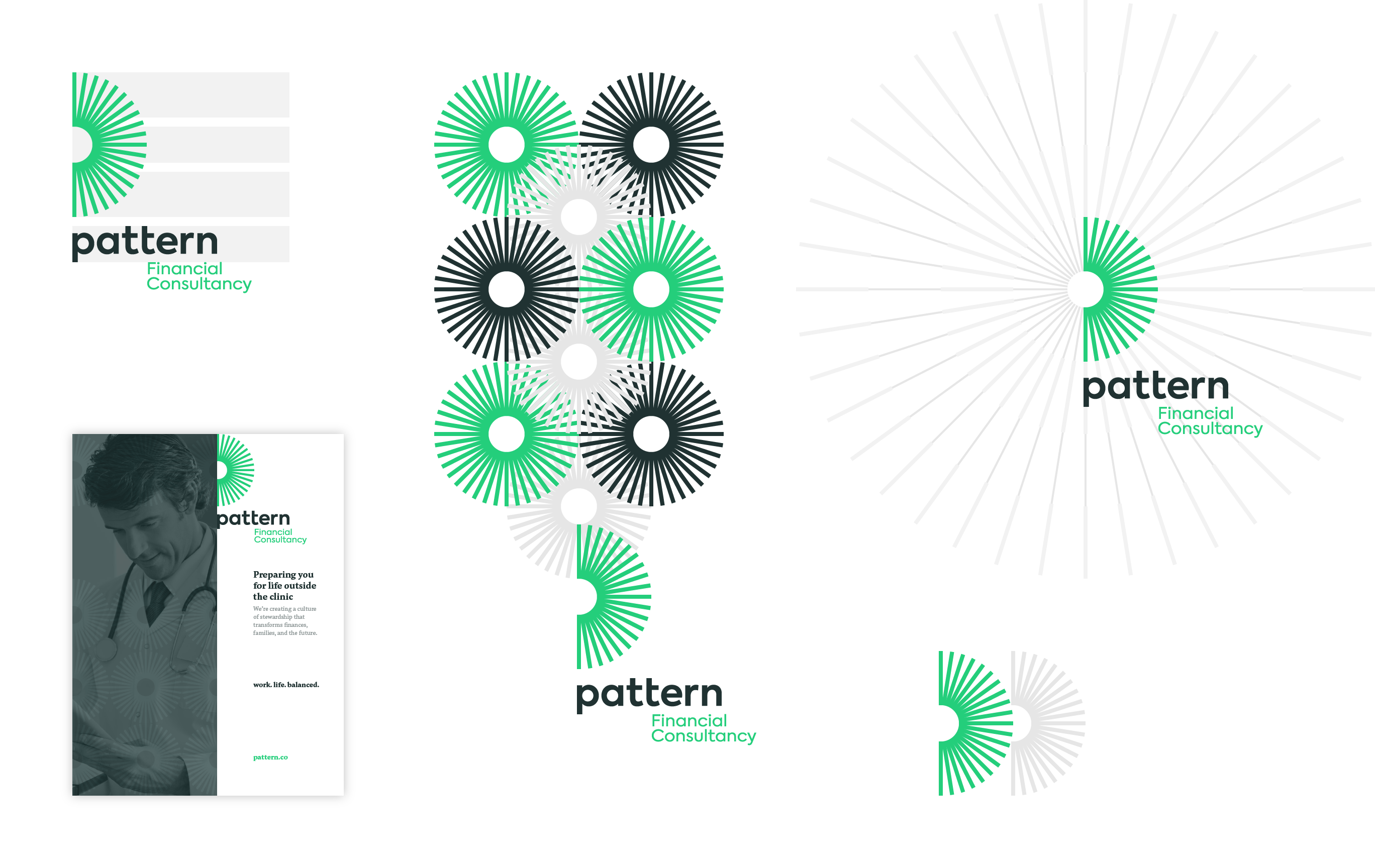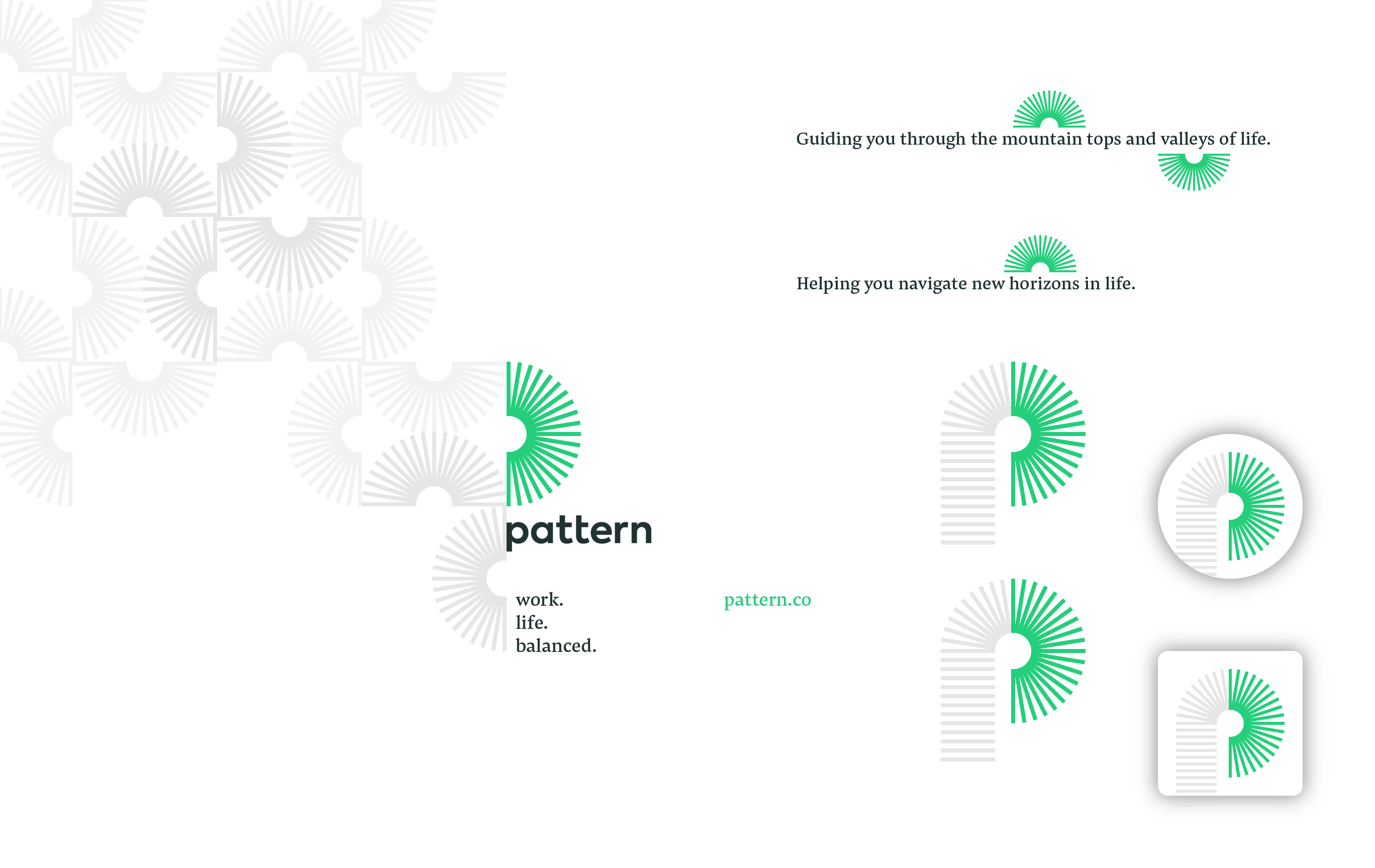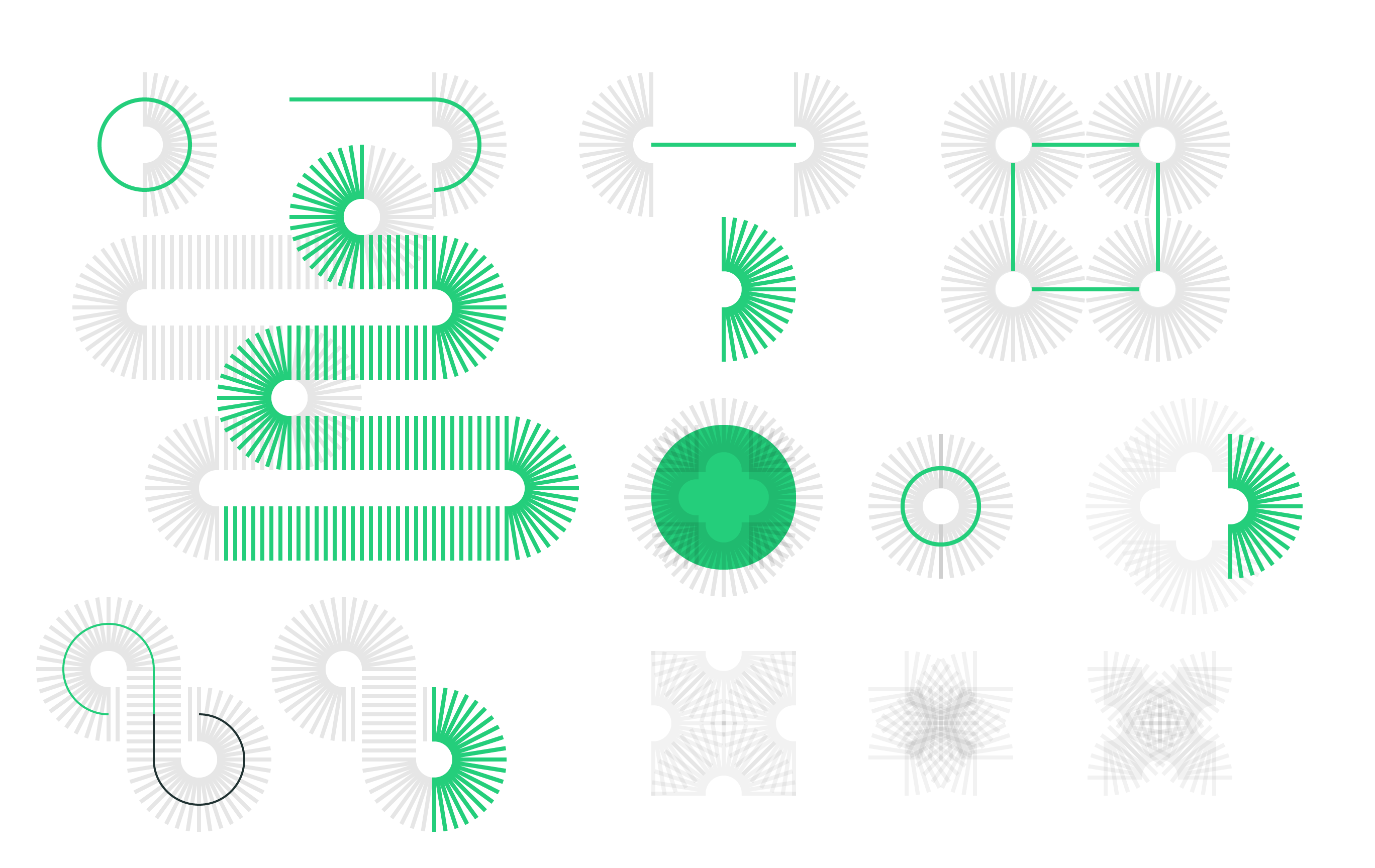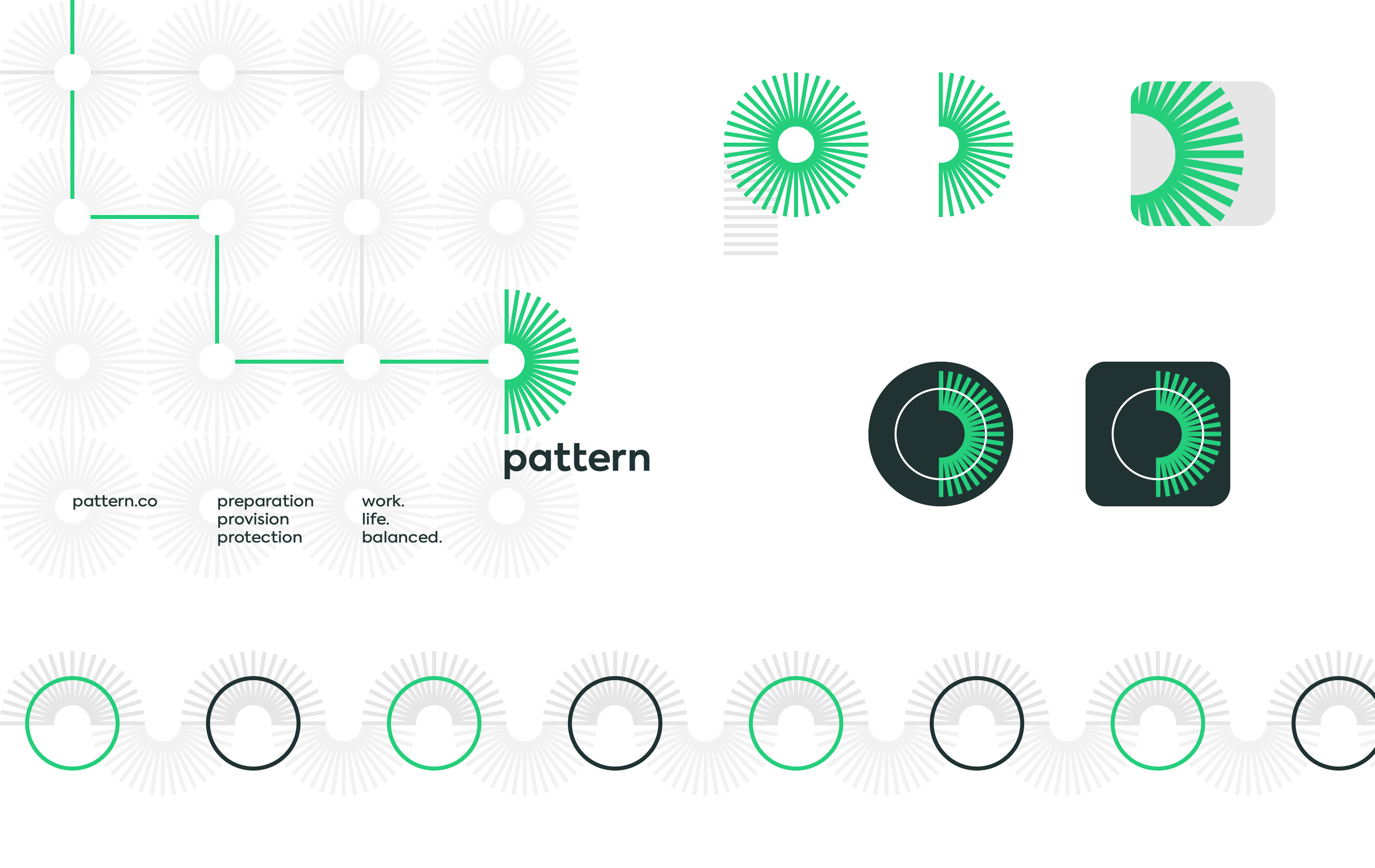 Brand Guidelines
We established guidelines for consistent implementation of the Brand. Guidelines include:
Brand Core
Brand Messaging
Brand Identity
Brand Touchpoints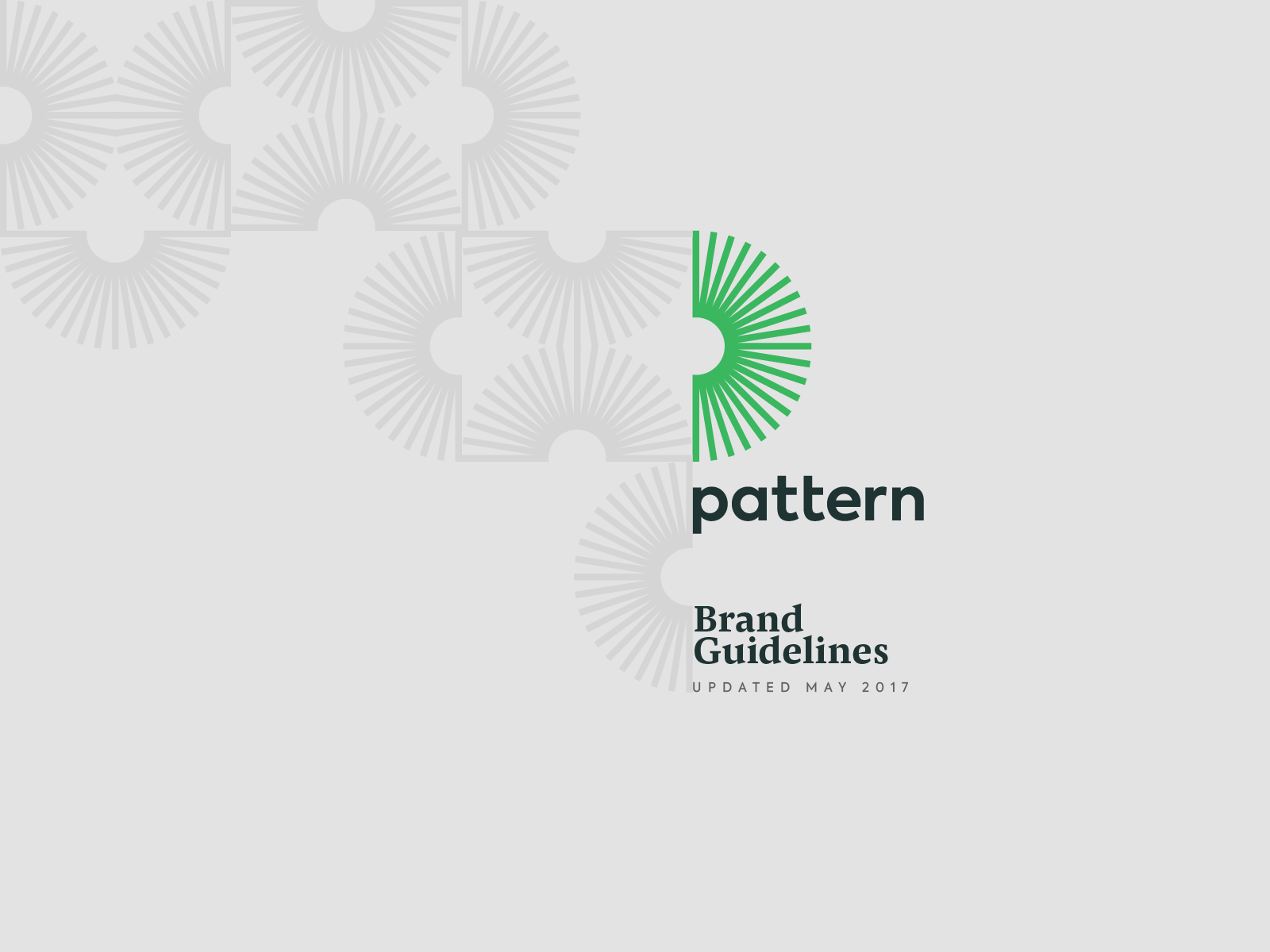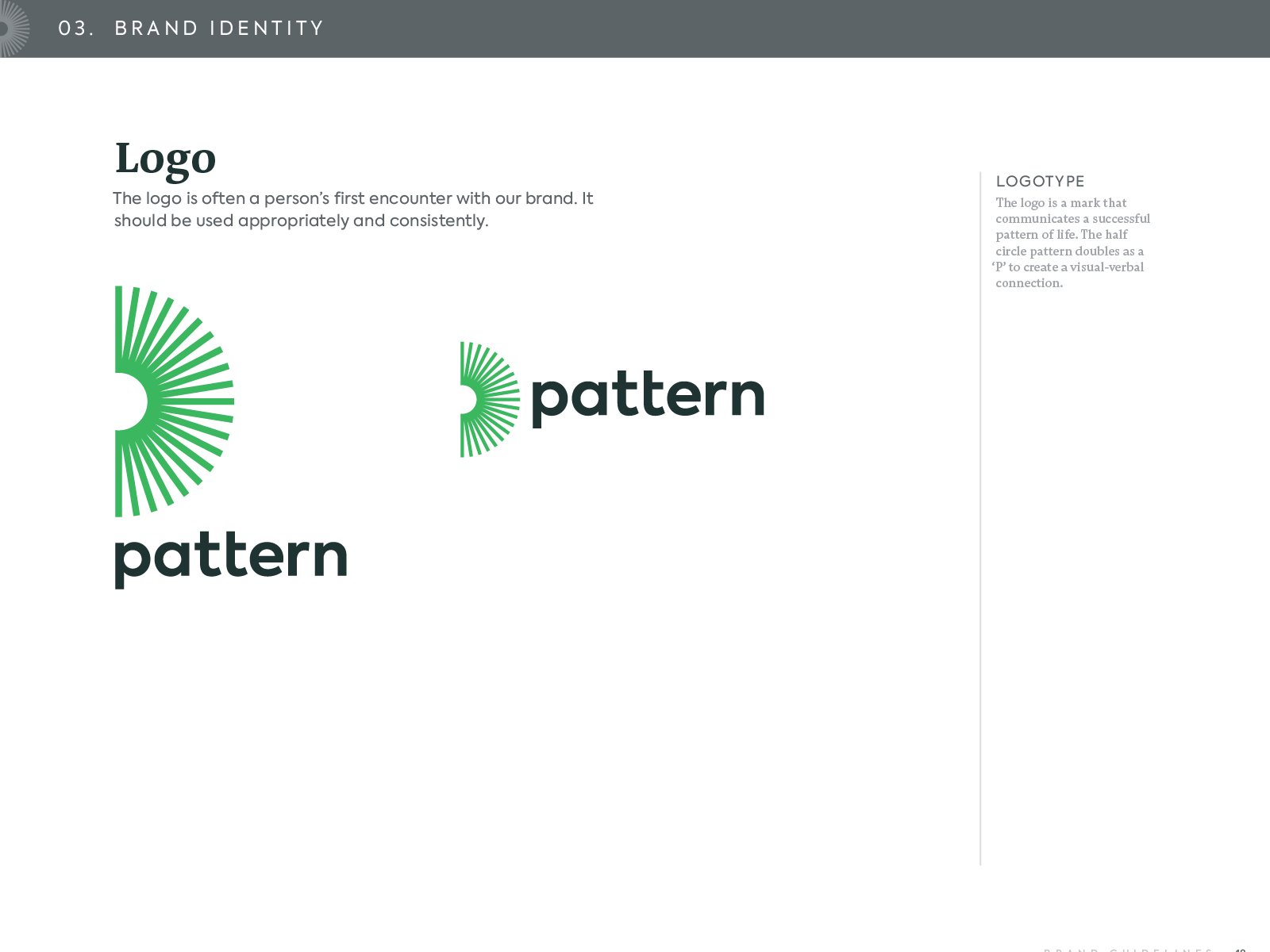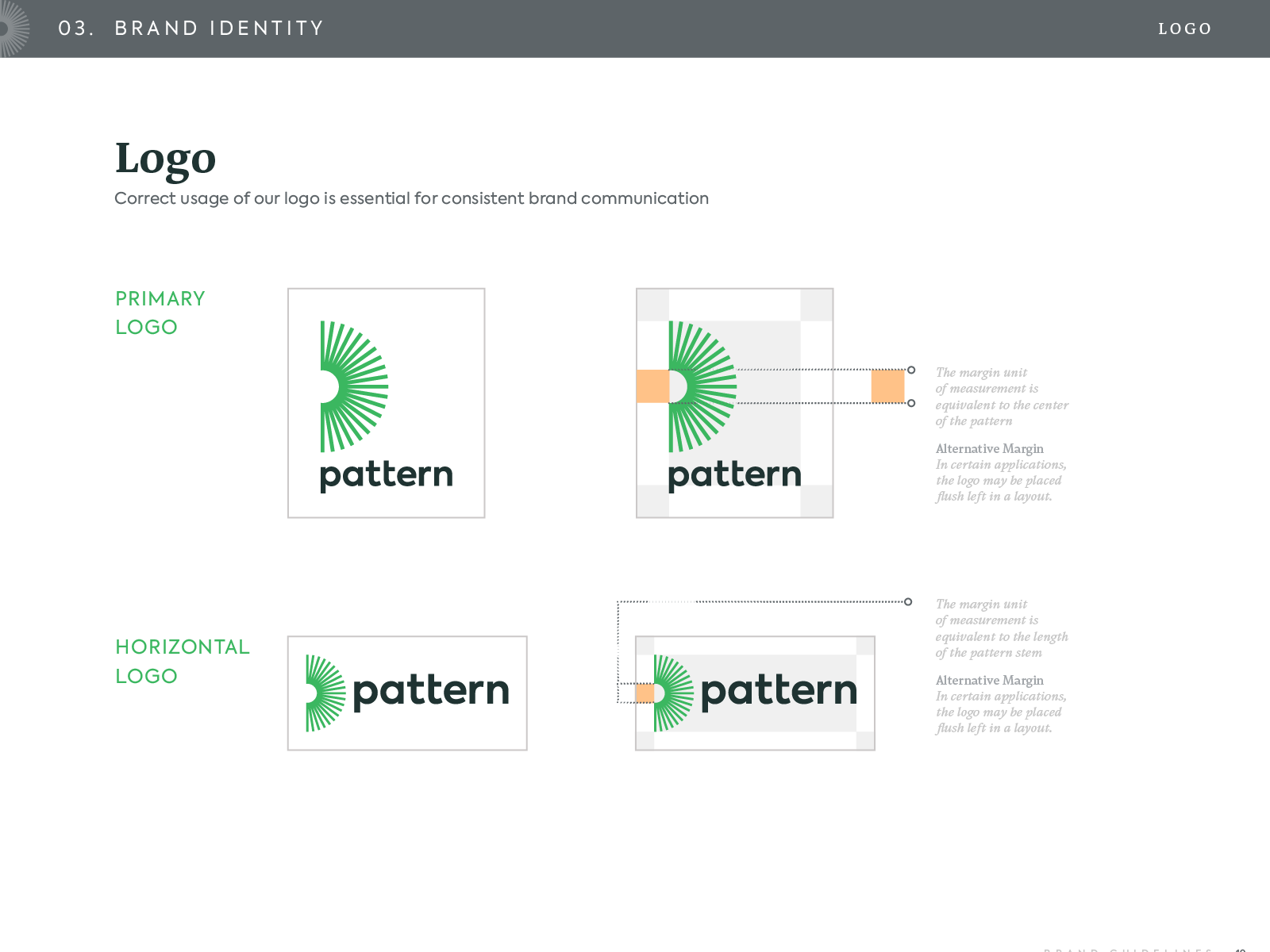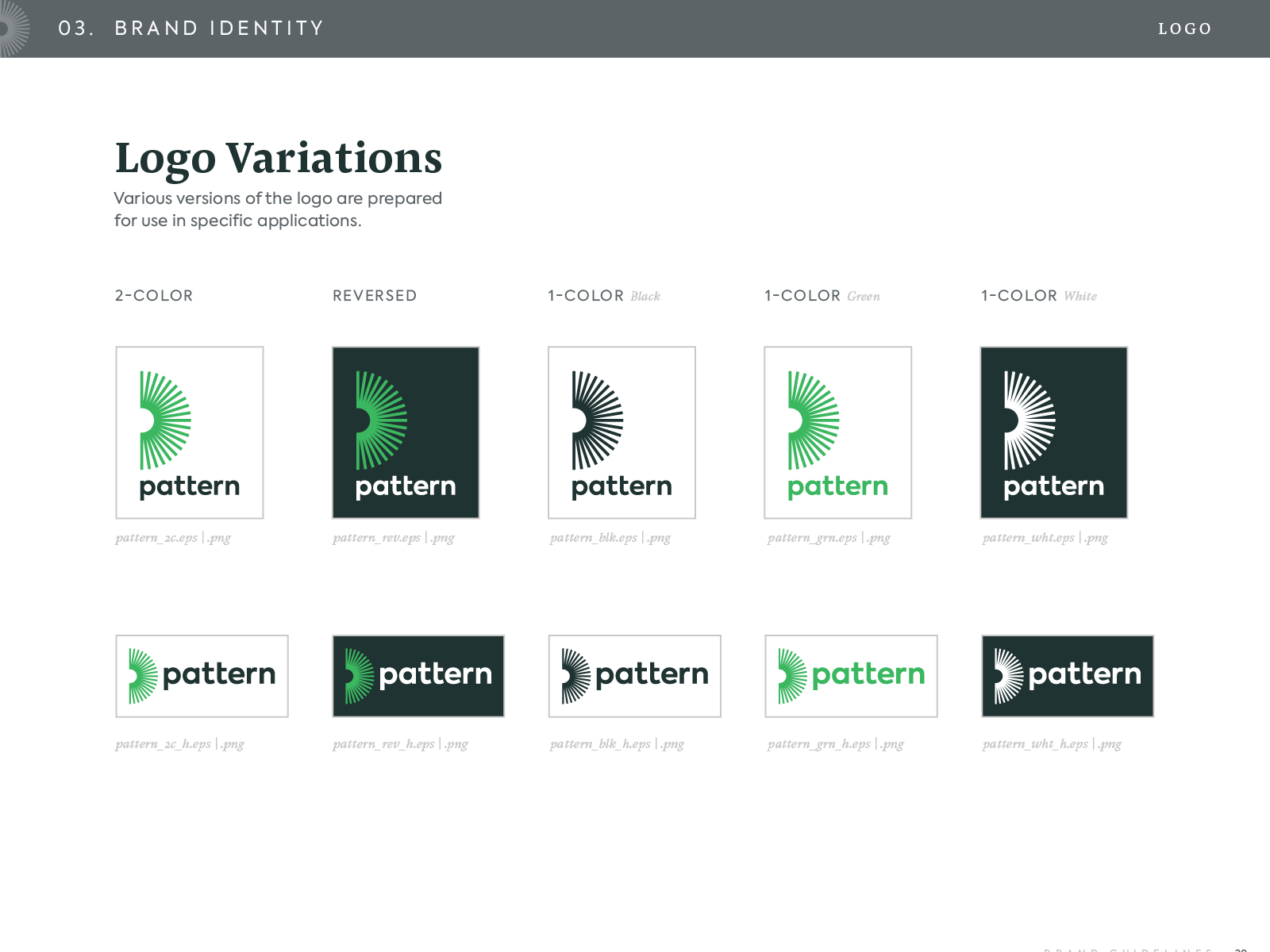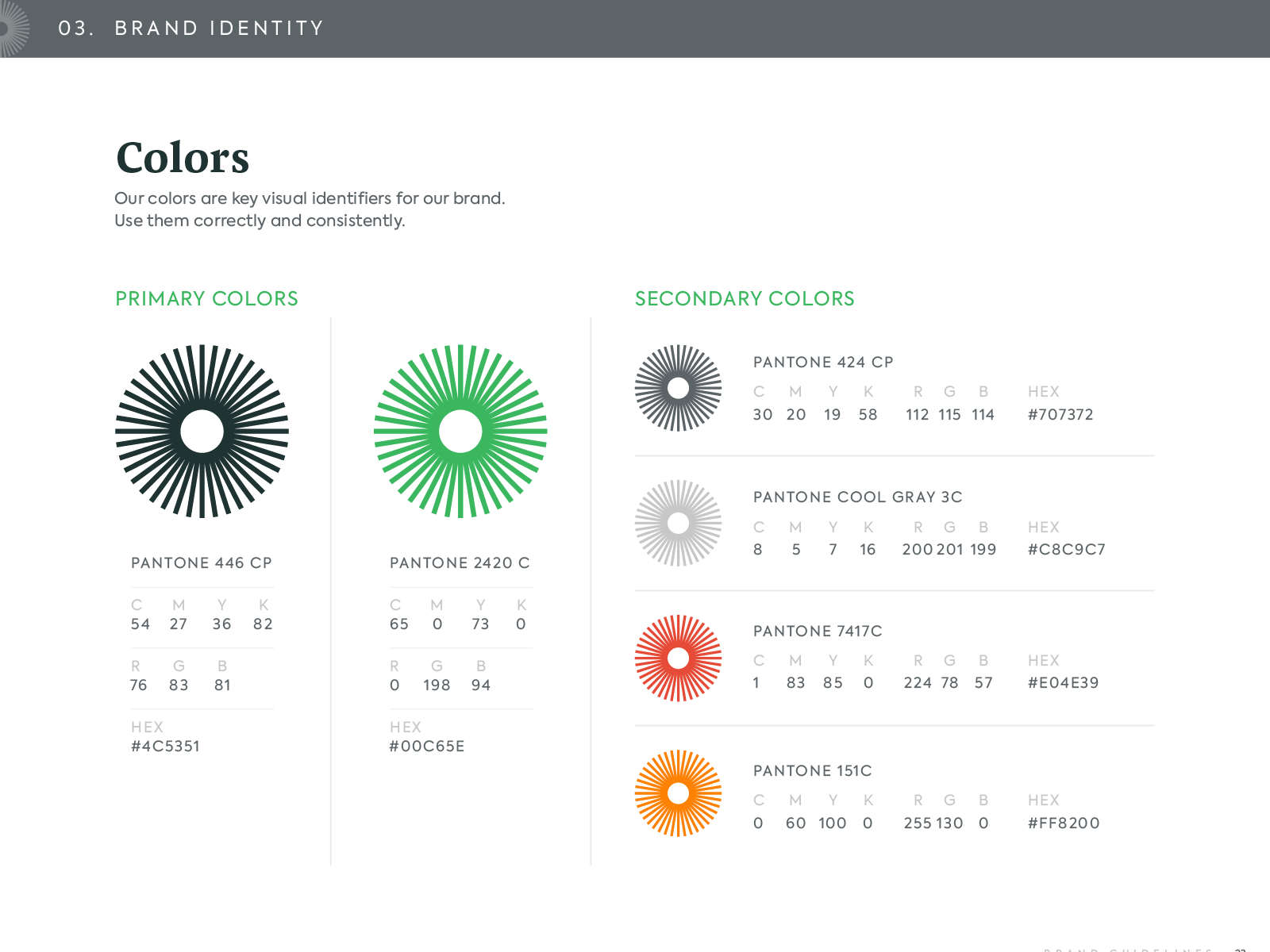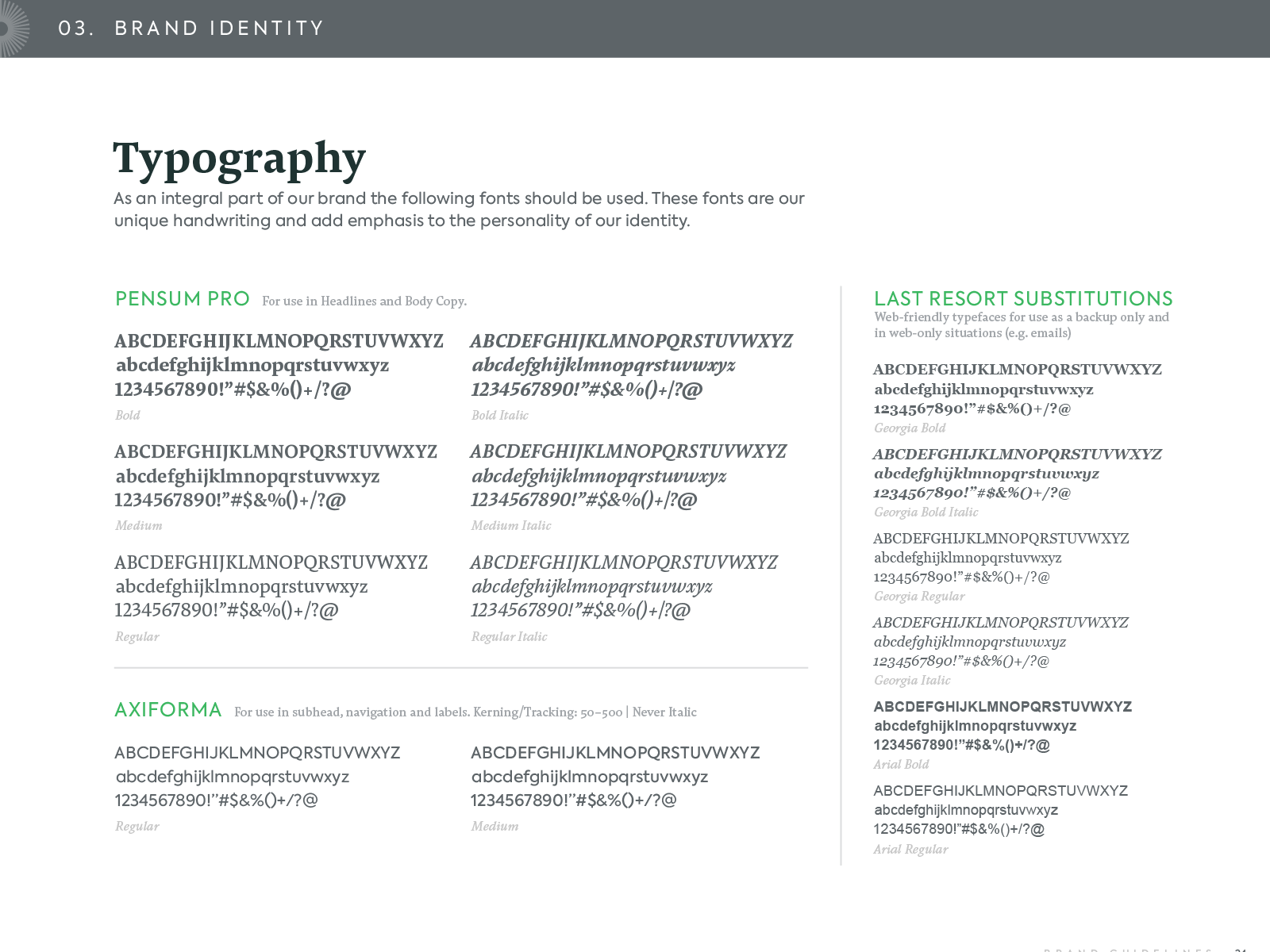 Website
Working with a limited budget, our team at Elevate provided some core templates for the website. The work included design and front-end build.